Keanu Reeves Will Film Not One But Two "John Wick" Sequels Next Year
Gungho Cowboy
12 Aug 2020
Whilst many fans of the John Wick film franchise are waiting for "John Wick 4", they are in for another treat --- a "John Wick 5" has been confirmed as well. When we thought that the franchise will conclude in "John Wick Chapter 3: Parabellum", we are getting two more sequels. No one's complaining.
According to Deadline, Keanu Reeves will be doing ala "The Matrix" in the shooting of the two "John Wick" films, meaning, they will be filmed back-to-back which he did for "Matrix: Reloaded" and "Matrix: Revolutions". And if gauging all the fight scenes seen in the previous John Wick films, production will be back breaking as well. Keanu Reeves is busy as hell as he is also filming the "Matrix 4" for Warner Bros. and Village Roadshow and it is taking place in Berlin.
Deadline quotes Lionsgate CEO John Feltheimer:
We're also busy preparing scripts for the next two installments of our John Wick action franchise, with John Wick 4 slated to hit theatres Memorial Day weekend 2022.  We hope to shoot both John Wick 4 & 5 back to back when Keanu becomes available early next year.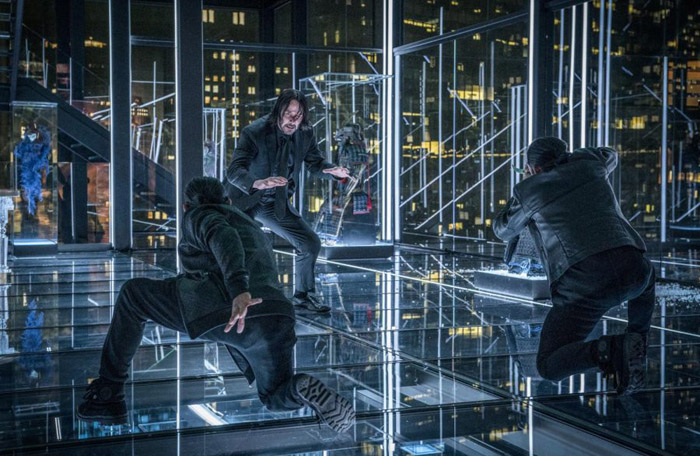 So it's a two-year wait for "John Wick 4" and we don't know if the release for both sequels will be in the same year or "John Wick 5" will be in 2023. A TV series about the world of the assassins in movie called "The Continentals" and is a prequel to the film franchise is also in the works. Keanu Reeves is said to be appearing in some of the episodes in the planned TV series.
If you can't get enough of Keanu Reeves and miss him so much, don't worry, he has an upcoming film by the end of the month which is the third movie of the "Bill & Ted" series which is a cult classic. Keanu Reeves and Alex Winter will reprise their roles as two metalhead slacker friends who travel through time in "Bill & Ted Face the Music." Party on dudes!