Do You Want A Shotgun That Has AR Ergonomics? Here Is The Armscor RIA VR80
Logan
21 Oct 2019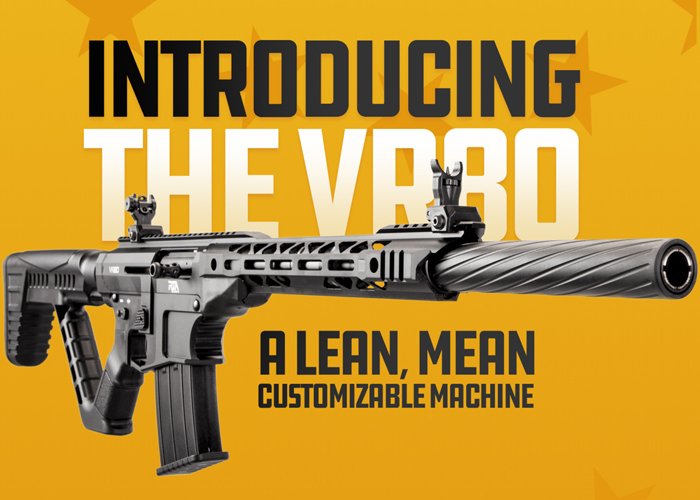 We need more airsoft shotguns and the good thing is that they're getting better and better. We have more realistic operating gas powered shotguns and Tokyo Marui has even created a new category of airsoft shotguns, the AES or the Airsoft Electric Shotguns, the triple barreled shotguns that are seen in the AA-12 and the SGR-12 (and the Thor's Hammer variant made for Resident Evil).
With all the airsoft accessories such as stocks, rails systems, pistol grips, why not build an airsoft shotgun that can take these in? The SGR-12 is the closest of the AES series to take some of these accessories, but we need something that is really familiar to most users, and that is the AR platform as the choices for accessories to mix and match are many. For Tokyo Marui to design one, they probably may have to look at one that is manufactured in Turkey for Armscor and Rock Island Armory, the VR80 shotgun.
The VR80 is the latest in Rock Island Armory's VR series and perhaps the most well-received to date. It is a magazine-fed, gas-operated, and semi-automatic shotgun that can be operated almost like an AR. Since it has AR ergonomics, the possibilities of customizing it are almost endless. Out of the package, it comes with a slim M-Lok handguard and most aftermarket accessories can be fitted on it. Most of the V80, such as the upper, lower and the forend is made of 7075 T6 aluminum and it has a fluted barrel shroud that protects the shooter from the hot barrel by dissipating heat. An airsoft version can mean an extended barrel with the fluted barrel shroud, and this will have three inner barrels if it uses the Marui AES tech.
The VR80 has a non-telescoping thumbhole buttstock the patent pending BufferTHS buttstock that at first glance looks like something from the Hera Arms CQR. If you remove the BufferTHS buttstock, you will find out that it can be swapped out with most aftermarket AR stocks and pistol grips as it has a standard AR-15 carbine buffer tube and AR-15 pistol grip mount.
What I like about the VR80 is the ambidextrous controls, with the safety and charging handles friendly to booth right and left-handed shooters.
When purchased, it comes with two 5-round magazines and there are 9 and 19-round magazines can be purchased with some shooters recommending the 9 –round magazine for the best balance with the VR80.
If you are used to Tokyo Marui retail prices outside of Japan, you might find that the price of the VR80 is like buying a Marui AES as it is priced at US$699.00. The Tokyo Marui SGR-12 AES is being sold for US$620.00 by Evike.com in the U.S.
As always, we wait for an airsoft manufacturer, and hoping that Tokyo Marui fancies VR80 for its future AES product.