Danish Defence Ministry To Acquire Colt Canada C20 As Official DMR
Gungho Cowboy
28 Sep 2020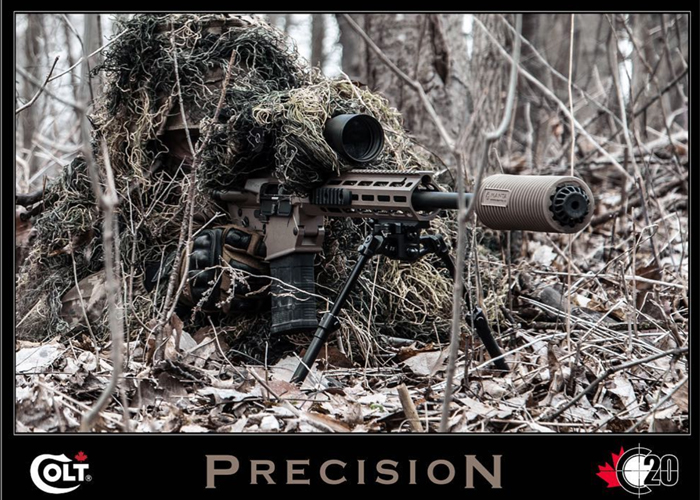 Following in the footsteps of the Canadian Armed Forces, the Danish Defence Ministry announced last week that they have chosen the Colt Canada C20 as the new Designated Marksman Rifle (DMR). This was officially revealed on the Facebook page of the Forsvarsministeriets Materiel- og Indkøbsstyrelse (Danish Ministry of Defence Acquisition and Logistics Organisation or DALO) which is located in Ballerup, just near Copenhagen.
The Colt Canada C20 is a 7.62x51mm NATO semi-auto precision rifle. It uses the direct impingement system and can come with Chrome-lined or non-Chrome-lined Barrel with other barrel lengths and calibres can be developed as required. It has an MRR-L Integrated Upper Receiver with 46 Slot Continuous MIL-STD-1913 Top Rail and 0 MOA or 20 MOA Integral Incline. Some of the other features include M-Lok slots in the 3, 6 and 9 o'Clock Positions, Geissele SSA Dual-Stage Trigger, a licensed LMT monolithic upper receiver, American Defense Bipod, and a LMT DMR Adjustable Buttstock.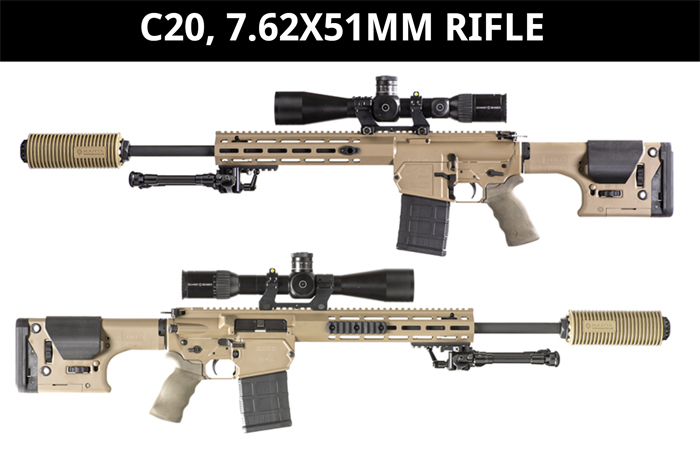 To be called the FINSKGV, K it will be issued by the first quarter of 2021 to Danish Army Snipers, Light Infantry Snipers, and the Special Patrol Unit of the Danish Home Guard.
Photo below is an official photo of the C20 as released by the DALO but they explained that it is not the final configuration that will be issued to the designated units. Official statement (translated via Google Translate) follows below the photo: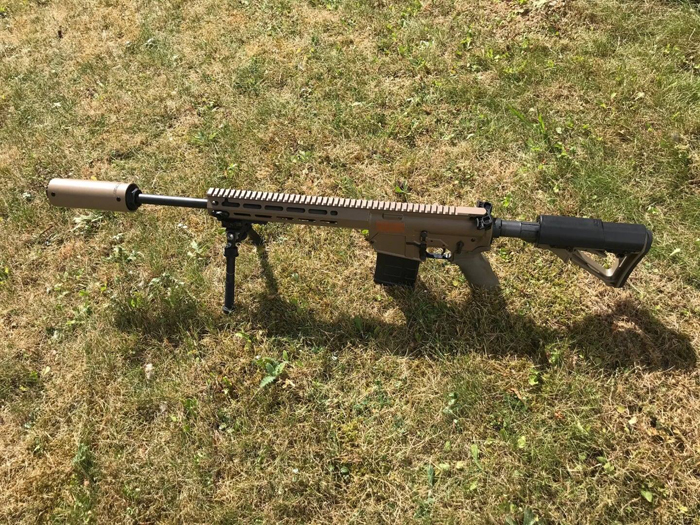 FINSKGV, K/C20 DMR
(Danish Ministry of Defence Acquisition and Logistics Organisation Photo)
---
NEW SHOOTER RIFLE

After a thorough test period, the winner of the Armed Forces' new sniper rifle, map (FINSKGV, K) has been found. The winner was Colt Canada with their C20 DMR (Designated Marksman Rifle).

The acquisition of new FINSKGV, K is happening because the Armed Forces' current Heckler and Koch 417S are about to be worn out.

The test was carried out in collaboration with the expert users in the sniper community, who have tested and quality assured the pre-qualified rifles in all phases. The test itself was also planned by and performed by the expert users themselves and took place in the autumn of 2019 in Borris and Ulfborg. The final choice of the Colt Canada's C20 has been made based on user feedback and various shooting results from these tests.

The Colt Canada's C20 was the best in precision and received the highest score in the quality of the users in both shot handling and handling of the weapon under different conditions.

The sniper rifle comes with a carrying system, magazine bags and other comprehensive accessory packages, which are tailored to the needs of the individual units.

FINSKGV, K C20 is expected to be handed over from Q1 2021 to the Army's sniper, light infantry sniper (LINF) and the Home Guard's special patrol unit.