iAiming's iA-612 Game Changer Is A Smart Thermal Imaging Rifle Scope
Logan
14 Mar 2023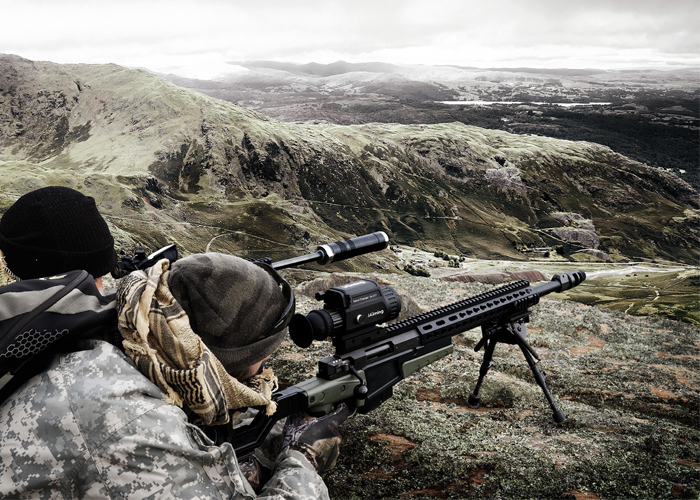 Moondog came across an interesting thermal rifle scope during the recent SHOT Show 2023 in Las Vegas. Whilst not exactly a new product as it has been announced first 2020, interest is building on the iAiming iA-612 42mm Smart Thermal Imaging Rifle Scope. The keyword here is "Smart" and the iAiming's iA-612 Game Changer promises "First Shot, Auto Zero" as Moondog explains:
The newest feature that iAming was showcasing with the iA-612 is an automatic 1-shot zero feature. When you set it up on the onboard menu, the self-zero feature detects the heat signature that a bullet leaves on a paper target. The scope will automatically re-zero the reticle to that hole and Bobs your uncle, you're zero'd out. That's something I'd like to test out myself.
The benefit of course is that anyone can become an effective sharpshooter so that an average shooter who is equipped with a rifle with the iA-612 will be a dangerous one. Operating it also almost like child's play as the One Scroll-knob menu operation makes it easy, even with gloves on. With the menu operation guide, the shooter is assisted to make the right option every single time. If it that doesn't sound smart, then I don't how you will call it.
---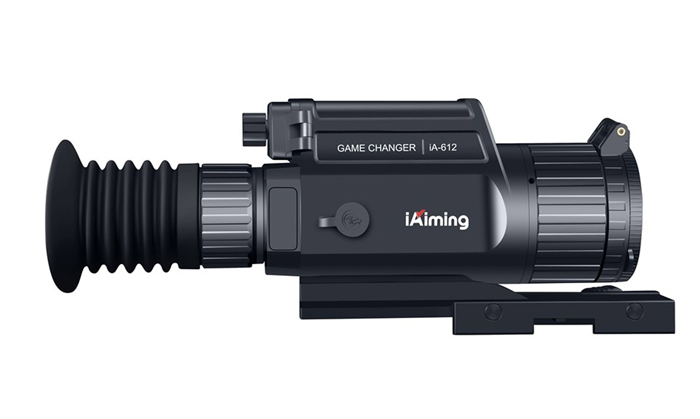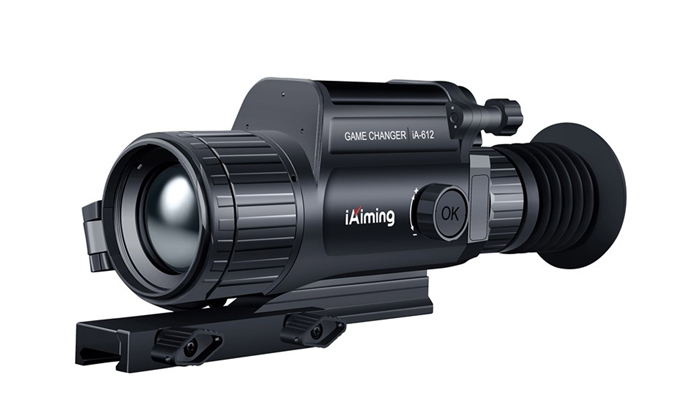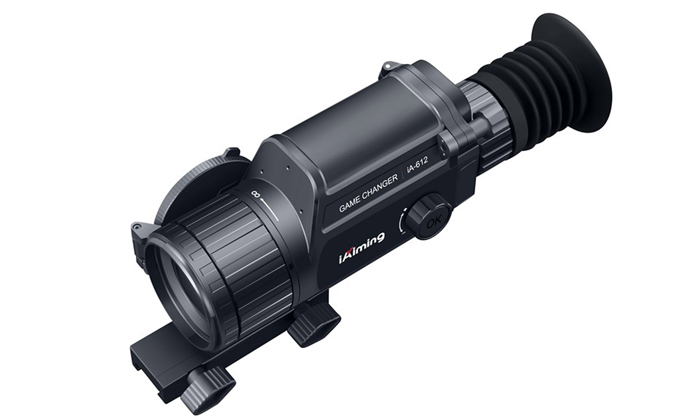 ---
The housing is made aircraft grade aluminum and it with the hard-anodized coating it is scratch free and chemical resistant. According to the company, all components of the scope meet IP67 standards. It is guaranteed to perform flawlessly even if the operating environment's conditions is extreme as it can be operated from -40℃ to +50℃ as well as being waterproof.
Display is OLED making it easier to read.  It has Wifi connectivity that one can share the imagery to friends via an app that is Android and iOS compatible. The Digital Zoom is 2.4x-19.2x, battery runtime is 8 hours and detection range is 2000m.
If you are about to whip out your wallet to purchase one, you might want to learn the price first as it ranges from US$5,500 to US$5,700.  That will make you think twice but if money is no object, feel free to purchase one.