How Can You Help Out During The Covid-19 Pandemic? #StayAtHome
Logan
17 Mar 2020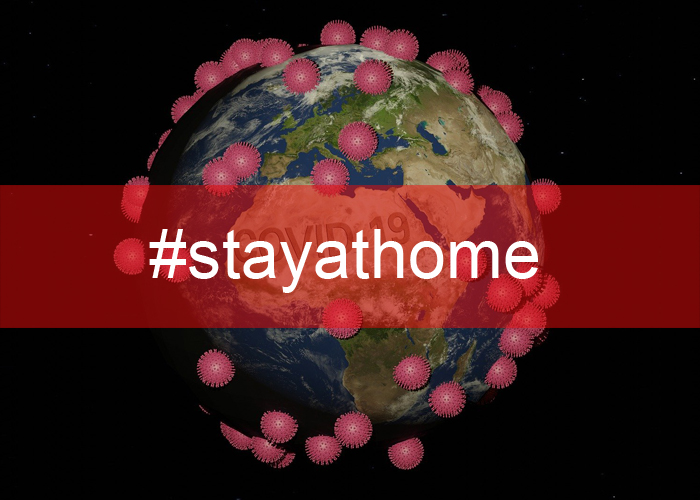 We are all gravely concerned about the Covid-19 pandemic. Many of us here now know someone who has been infected, showing some symptoms, or even worst, had succumbed to the virus. It is painful to see people around the world have their normal lives disrupted, but since this is a pandemic, it is best that we steel ourselves and rise up to the occasion and do our part.
As airsofters, our hobby is really a very social one, gathering to play weekend warriors at the various airsoft sites locally, regionally, and internationally. We are always a traveling lot, looking to experience airsoft at various levels whether a local skirmish, the intercity Speedsoft, a regional milsim event, or an international airsoft festival.
The first thing we need to do is sacrifice our traveling by staying at home whenever we can. We try to limit our movements only to the essentials, buying food and necessities. If we do have day jobs, try to work from home if it is possible. With governments in affected countries now putting a ban on gatherings, airsoft events are very much affected. So it's best to #stayathome.
We know that it can be hard thing staying at home since we are social animals. But there are ways to socialize nowadays given the digital tools available at our finger tips. This way, we help in mitigating the spread of the virus.
If we can #stayathome we contribute to the following:
Helping in "social distancing" measures being implemented by authorities;
Keeping the roads clear for emergency responders, a faster flow of medical supplies, and also the flow of food supplies to towns and cities; and
Lessen contact with the most vulnerable such as senior citizens and people with health issues. Even if we feel fine and not exhibiting symptoms we probably are unaware that we are carrying the virus (knock on wood) that we might spread it to people who are close to us.
This way, the healthcare system of countries do not get overwhelmed by the number of cases when. It is explained in this video put together by the Knoxville News Sentinel:
There are more that can be done whilst being a home and we'll be writing more about these so we can still keep ourselves busy within the confines of our own homes.
We are devoting a good space right on Popular Airsoft to help in disseminating the right information to airsofters and the general netizenship. With so much disinformation happening in social media that sometimes they seep into the mainstream media, we better make a pushback and publish the right information and we can all do that even when we #stayathome.
Let's do our part and do the right thing. #Stayathome