Holosun's New SCS-320 Is Direct Mount Solar Charging Sight For SIG P320 Handguns
Logan
12 Sep 2023
Now appearing on various firearms and airsoft retailer websites is the solar powered Holosun SCS-320 direct mountable optic to the SIG Sauer P320 pistol or other DPP footprint applications. The design allows for a direct attachment to the slide, eliminating the need for an adapter plate. Its cutting-edge solar charging system employs multi-directional light sensors, which intuitively adjust brightness based on varying light conditions.
The SCS is equipped with a rechargeable battery that can potentially run indefinitely, boasting a lifespan of 20,000 hours. This implies that with even a moderate amount of exposure to bright light, the need for battery replacement is eliminated. The SCS also features a high brightness mode that can be locked in for 30 minutes using the intensity override function, and a low power indicator that provides a warning several days before recharging is required.
---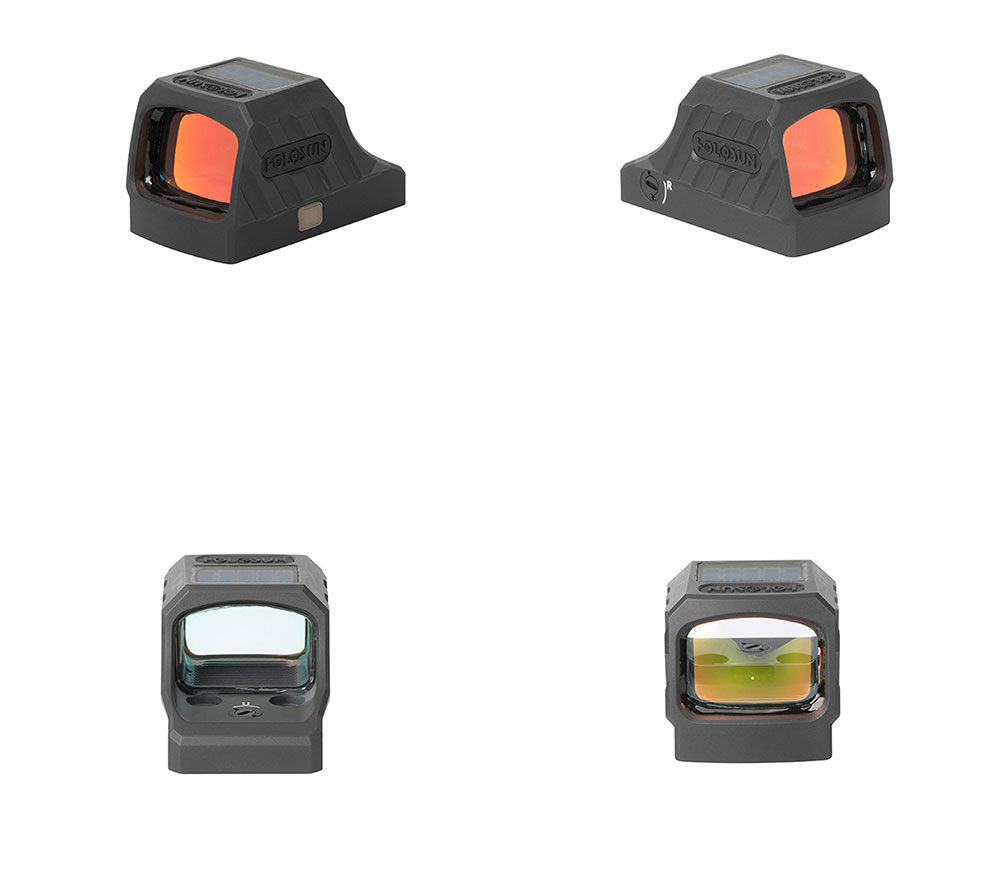 ---
Holosun's Solar Failsafe Technology is one of many innovations featured on solar-equipped Holosun optics. With Solar Failsafe, if your battery fails you always have a backup power source when natural or artificial light is available. Solar Failsafe is activated while in Auto Mode where reticle intensity is automatically adjusted based on the amount of light the solar cell receives.
Holosun optics, outfitted with a Multi-reticle System (MRS), provide the flexibility to select your preferred aiming point as per your needs. The larger circle facilitates quicker sight acquisition, serves as a reference for hold-over, and directs your eye to the 2 MOA dot. For a cleaner sight picture and enhanced precision, you have the option to switch off the large ring, leaving only the 2 MOA dot active.
Holosun's advanced Super LED technology offers a variety of LED options to suit different environments and personal preferences. This includes Red, Green, and our newest addition, the Gold Dot LEDs. The Gold Dot LED is specifically designed to accommodate individuals with red/green color blindness. The Super LED technology also ensures a wide range of reticle intensity settings, making it compatible with night vision and bright enough for daylight conditions.
---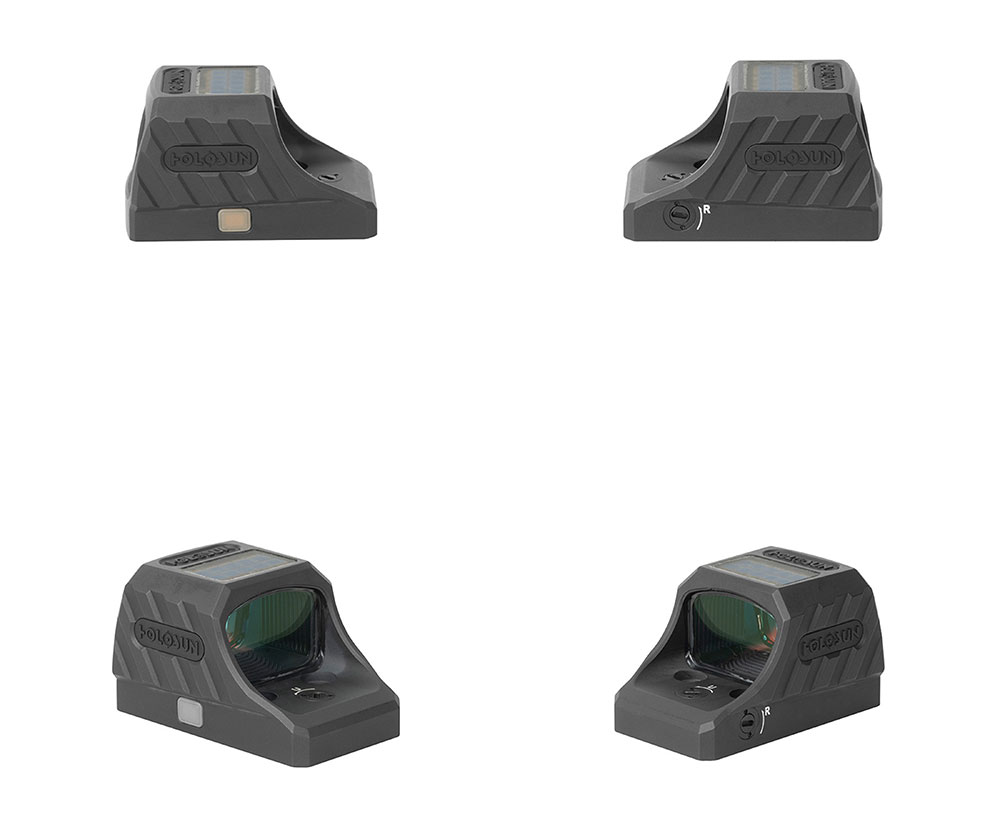 ---
Holosun's use of Grade 5 Titanium in certain Elite category optics and laser devices results in unparalleled strength and durability. Holosun Grade 5 Titanium has more than double the tensile strength and has five-times the fatigue strength of 7075 Aluminum. Grade 5 Titanium is also able to withstand the corrosiveness of seawater making Holosun Titanium model optics and lasers suitable for use in maritime environments.
The SCS320, encased in a robust 7075 T6 aluminum housing, features an aspheric glass lens that ensures undistorted visuals. This lens is safeguarded by nitrogen purging for optimal performance. The device boasts an IPX8 certification, guaranteeing maximum water resistance. Its window, measuring 0.90×0.63 inches, offers a broad viewing area and superior optical clarity.
---
Holosun SCS-320 Tech & Features:
20,000-Hour Power Reserve
Aspherical Glass Lens with Zero Distortion 
Solar Charging Internal Battery 
Multi-Sensor Auto Brightness 
Brightness Intensity Override System 
Multiple Reticle System (MRS): 32 MOA Circle & 2 MOA Dot; 2 MOA Dot; 32 MOA Circle 
Direct Fit For Sig Sauer Optics-Ready P320 Handguns & DPP Footprint Applications
Specifications:
IPX8 Certified Waterproof
Nitrogen Purged Enclosed Housing 
Travel Range ± 30 MOA 
1.5 MOA Windage & Elevation Adjustment Per Click 
Window Size: 0.90 × 0.63 in 
7075 T6 Aluminum Housing