Holosun Finally Releases The Direct Mount SCS for H&K VP9
Gungho Cowboy
30 Aug 2023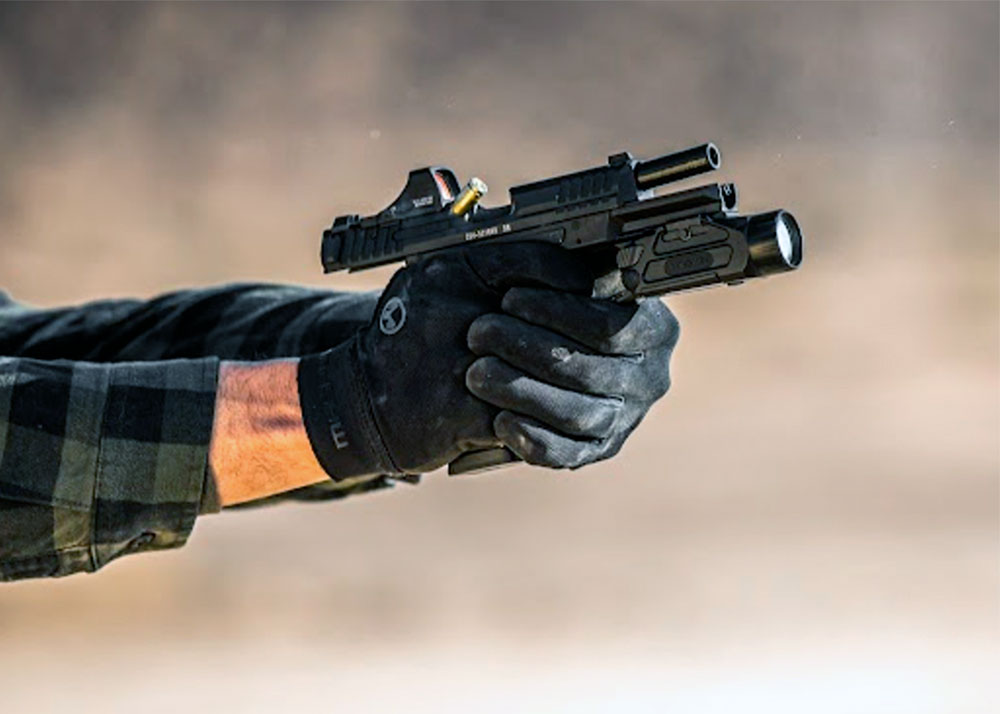 Heckler & Koch is a well-known firearms manufacturer that has produced some of the world's finest and most reliable pistols. Until recently, there were few companies that provided pistol optics for H&K. However, Holosun has released a new green dot sight specifically for the Heckler & Koch VP9 called the Direct Mount SCS. This optic offers a range of features that for VP9 owners can be excellent choice.
The SCS-VP9-GR (Solar Charging Sight) is a new optic designed specifically for optics-ready H&K VP9 handguns. Anticipated by H&K VP9 owners since last year, it attaches directly to the slide without the need for an adapter plate and uses multidirectional light sensors and a solar charging system to automatically adjust brightness for perfect reticle illumination. The SCS can operate indefinitely on an internal, rechargeable 20,000-hour battery, so shooters will never need to change batteries again.
---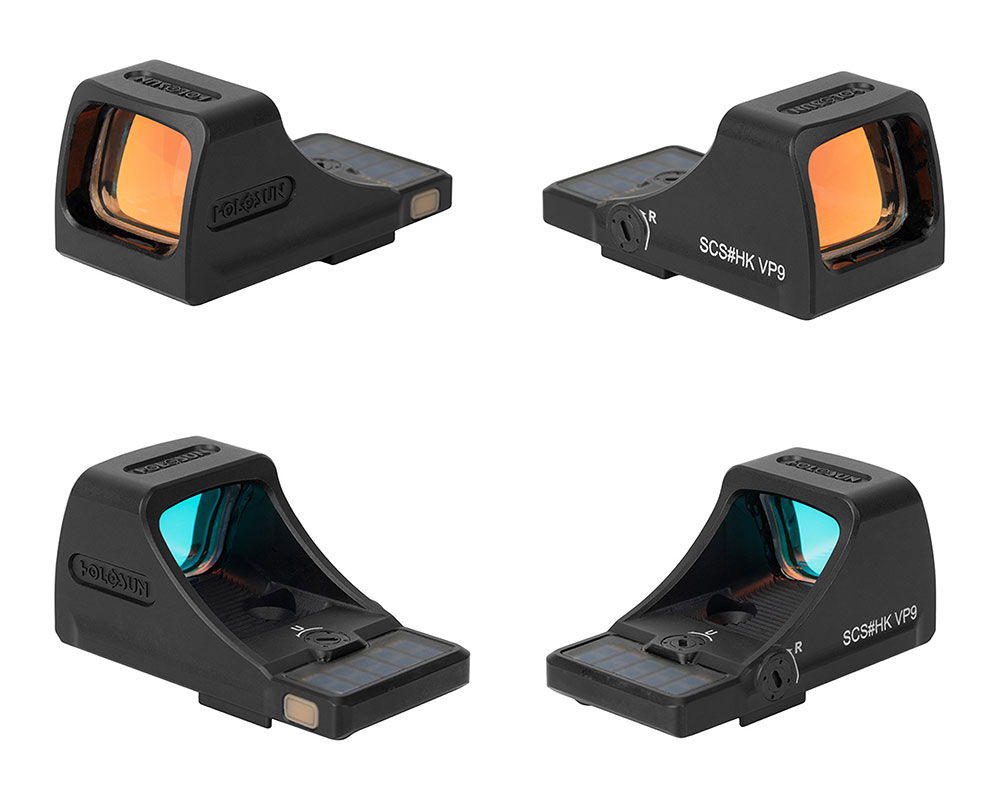 ---
The Holosun SCS-VP9-GR optic is designed to fit perfectly on the Heckler & Koch® VP9™ OR interface without the need for an adapter. It has a black housing made of 7075 Aluminium and is rated IP 67 for protection. The optic features a changeable reticle, allowing owners to choose between a 2MOA point, 32MOA circle, or a combined circle point reticle. Each click adjusts the scope by 1 Minute of Angle (MOA), with a total adjustment range of +/- 30 MOA.
---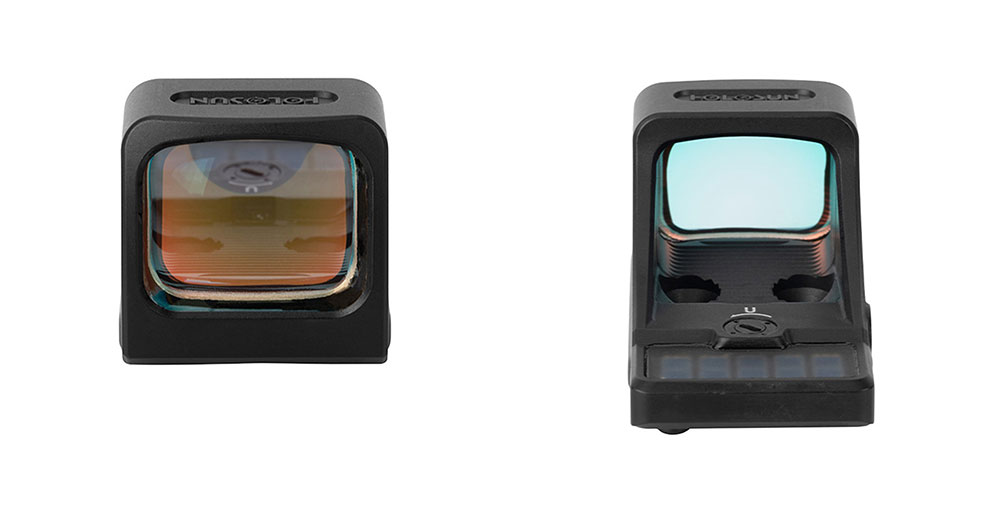 ---
The SCS-VP9 optic is built to last, with a 7075 T6 aluminium housing that provides exceptional strength and durability. Additionally, its IP67 waterproof rating ensures that it can withstand wet weather conditions, making it a reliable choice for outdoor use. The 0.77×0.58 inch optical window is compact enough for carry while still providing ample space for fast target acquisition.
---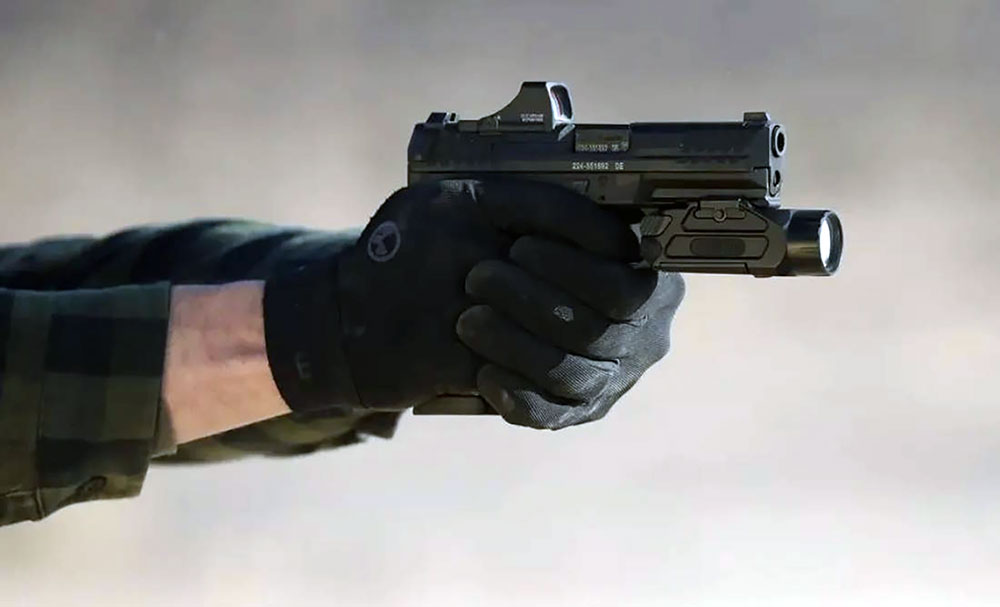 ---
In addition to its self-regulating brightness control with two sensors, the optic also has an override mode that allows you to temporarily overwrite the brightness level. The ultra-efficient LED technology, solar cell, integrated battery, and automatic brightness control provide unlimited battery life and solar operation.
Furthermore, the low overall height of the optic means that standard-height Ironsights can be used as an option. Holosun has listened to the needs of shooters and responded by providing VP9 owners with a well-priced optic that is packed with features and can withstand constant use while still providing exceptional concealability.