Here Is A Look At "Call Of Duty: Vanguard" Multiplayer Mode
Gungho Cowboy
13 Sep 2021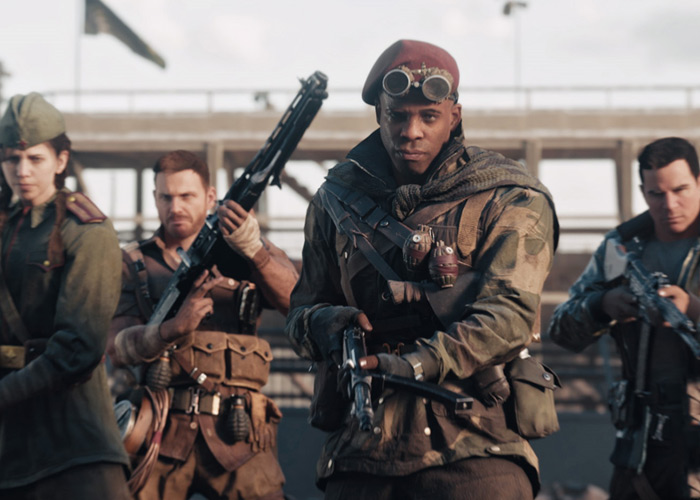 The initial reveal of the upcoming "Call of Duty: Vanguard" shows the beginnings of the special forces in the campaign mode. In the multiplayer reveal, it is the players who are the special forces. In the previous announcement, the multiplayer Champion Hill mode that combines elements of "Call of Duty: Warzone" Battle Royale with "Modern Warfare's" 2v2 Gunfight mode and more has been added in last week's latest reveal.
Already, Playstation Early access is already open and will end today but it will be followed by Crossplay Beta from September 16 to 20. When official released, multiplayer will have 16 maps available for traditional core play, four maps for 2v2 Gunfights, and one Champion Hill experience. Outside of the Champion Hill, is the Patrol mode which is based on Hardpoint. This objective-based mode features a scoring zone in near-constant motion and players will have to move to be in the zone to rack up points.
Players can also expect the other modes such as like Team Deathmatch, Kill Confirmed, Domination, and Search & Destroy to be back again in Vanguard. An additional feature is Combat Pacing that will be made available to players which they can set into "All" to get a variety of Combat Paces similar to Quick Play.
Tactical: These are the lobbies that franchise veterans know well. This is the experience that you're used to with classic Call of Duty combat timing. Tactical Comat Pacing is always 6v6.

Assault: This option provides balanced Combat Pacing that gives you enough room to breathe and a lot of targets to kill. Assault is a middle ground between Tactical and Blitz. In Beta Weekend 1, player counts will vary between 20 and 28 players.

Blitz: High-action lobbies see the intensity cranked up to frenetic levels. Prepare for plenty of combat when choosing to join a Blitz. In Beta Weekend 1, player counts will vary between 28 and 48 players.
A new Clan system will be introduced and will contain features from the Modern Warfare (2019) Regiments system and renamed "Groups." Clans will feature bespoke progression, emblems, and even Battle Pass–related rewards unlocked for the clan which they can aim for outside of victories during a game session.
Within Create-a-Class, players can choose a loadout at the Gunsmith which was first introduced in Modern Warfare (2019). For Vanguard, Gunsmith will feature up to 10 attachment slots on certain weapons. This will allow for thousands of additional possibilities to help with nearly every combat scenario and playing style.
There are more features to look forward to when "Call of Duty: Vanguard" gets released Reactive Environments, Mounting and Sliding, and Blindfiring as well as Perks and Proficiencies. With crossplay available, the game will be released for Microsoft Windows, PlayStation 4, PlayStation 5, Xbox One, Xbox and Series X/S on 5 November 2021.