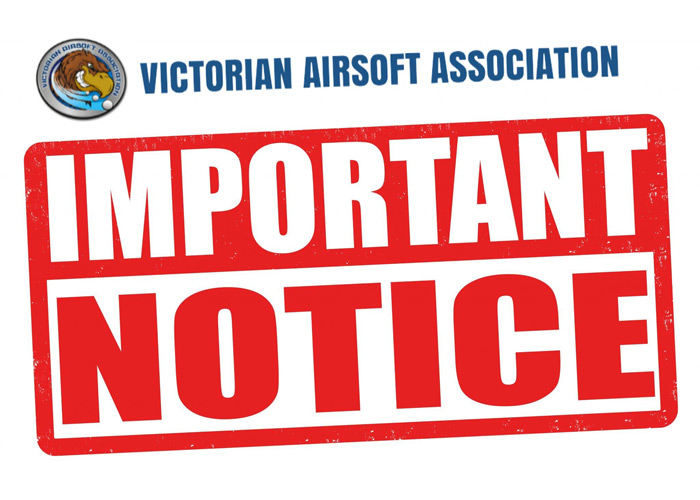 The efforts of having airsoft legalised in Australia continue as various locally formed organisations lobby in their own states for their and coordinating efforts on the national level. There are breakthroughs such as in Western Australia where Aaron Stonehouse MLC of the Liberal Party Firearms Amendment (Airsoft) Bill 2019 which is "An Act to Amend the Firearms Act of 1973" with an aim to pass it through the WA Parliament in September.
In Victoria, the state in Southeastern Australia with Melbourne as its capital city, there is also an association, the Victorian Airsoft Association. According to Australian Airsoft News, they have been working hard to get have it legalised as well in VIC, and they have launched an e-petition (No. 107) with the following Grievance and request for Action:
The Petition of certain citizens of the State of Victoria draws to the attention of the Legislative Council that the sport of Airsoft is illegal in Victoria and Australia, yet it is a popular sport enjoyed by people all around the world.

Airsoft is a competitive team sport that is similar to paintball. It is enjoyed by teams of players in skirmish scenarios who are eliminated from the game if they are shot by an airsoft gun pellet. The Airsoft pellets are typically propelled by a gas canister out of a replica air weapon called an air gun. The term 'Airsoft' is used, as the projectiles are toys that are designed not to injure players and therefore the sport relies heavily on the honour system with a player calling themselves out of the game when hit.

Victoria Police will not issue authorisation for Airsoft gun importation because there is no approved range in Victoria to undertake these war games, and because their militaristic appearance plays a part in their perceived undesirability. Yet these issues, along with all the others associated with the sport of Airsoft, can be addressed and remedied.

Action

The Petitioners therefore request that the Government support all necessary policy initiatives, administrative actions and changes to legislation required to facilitate the legalisation of the purchase of, trade in and use of Airsoft equipment, and support all the commercial activities that are associated with the sport.
But they will have to gather as many signatories as they can in order for their e-petition to be taken up in the party. Thus, they are appealing to those who are residents in Victoria to sign their petition as well as share it for other residents in the area to sign. While non-residents cannot sign the petition, they can help by sharing this to those they know are residents of Vic.
Let's all help as airsoft players and readers of Popular Airsoft. Share the Facebook post to your friends in Victoria and help them get as many signatures as they can. Your help will go a long way and also will bring legalisation of airsoft in Australia closer to reality.