Grab Some Popcorn As Here Are All The Entries To The 2nd LCT Airsoft International Short Film Contest
Gungho Cowboy
29 Mar 2021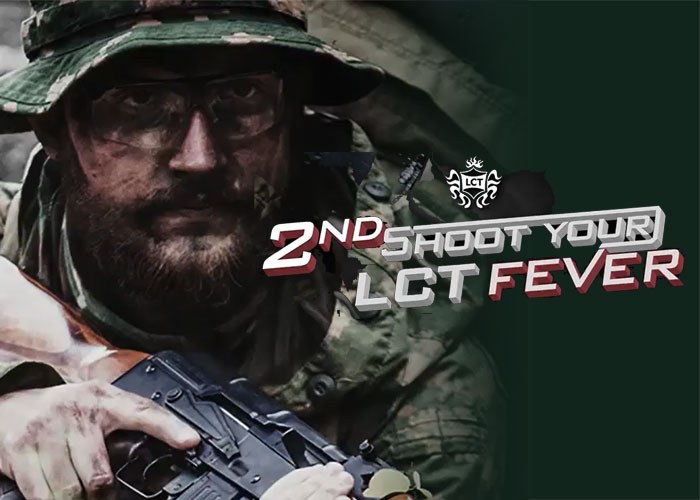 No more entries are accepted as the 2nd LCT Airsoft International Short Film Contest entry submission window closed last 26 March. There are some impressive videos to watch but if you intend to watch all of them, better grab some popcorn and drinks as there are 18 official entries to this year's competition.
What's more? You get the chance to choose the top three videos via likes and shares on the film entries on Facebook as well as the total number of views on YouTube as well as reviews from the LCT Airsoft team. So this means that partly will be a popularity contest so it will be the followers of owners of these entries who will carry the day for them. For the LCT Airsoft team, they will police the entries to ensure that the products used LCT Airsoft products.
The short film contest has the theme of "Modularize" as LCT Airsoft has been aggressively promoting its modular products such as handguards, rail systems, pistol grips, stocks and more. This approach allows owners LCT airsoft products to customise the look and feel of their AEGs as they can mix and match the modular products to their liking. We like the way how LCT is approaching this as customers can be confident that the modular products they buy are compatible to their AEGs as they come from the same source rather from a third party which sometimes can be a hit or miss.
For the winning entry, a prize of the of first LCT Airsoft SVD AEG and a smacking US$5,000 in cash. Two Masterpiece awards will be given out with each selected entry getting US$2,500.00.
Ready to watch the entries? Here they are and good luck to all the filmmakers!
---
Le Crew Airsoft's "The WorkShop"
---
Team13 ShortFilms' "KILL Z HOUSE"
---
Russky Airsoft Workshop's "May the Forge be with You!"
---
前進無依託 : 전진무의탁 "3Line Blyat | 前進無依託"
---
Ordnance 12: "Modular Shooter Ordnance 12 Multiplayer Game"
---
Lone Wolf's "The RAID"
---
BARRAKUDA Airsoft Odessa's "LCT Airsoft Only Real Games"
---
Russian Sport Airsoft's "U.T.P. | UNREAL TOURNAMENT - 'PANDA'S'"
---
Flying Carpet Studio's "The Customer"
---
Razormind's "alLround Capable Tacticalgear"
---
Daniel Krasoń's "Execute The Order"
---
Airsoftgemeinschaft Bodensee "Target on Novodsk"
---
JohnnyP13579 "Treasure Trove"
---
Russian Lanser's "Excellence Through Modularity"
---
TrueMOBSTER'S "Level Up"
---
Окейгоу Видеопродакшн: "Calculated"
---
賀勁枝: "My Way"
---
Daniel Jakubczyk's "THE CHEF"
---