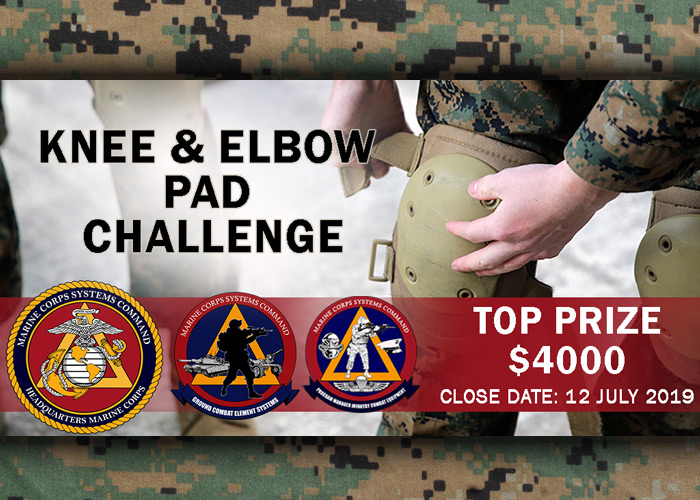 Do you have an innovative idea for more protective kneed and elbow pads? If you do, why not get in touch with the Marine Corps Systems Command as they are conducting a Knee & Elbow Pads Challenge. The winning entry will win a prize of course.  You need to be a U.S. citizen, belong to a team of U.S. citizens, or permanent resident(s) of the United States, or a business which mainly does business in the U.S.:
The Marine Corps seeks new and innovative ideas and solutions that improve the currently fielded knee and elbow pads' comfort.  The current knee and elbow pads secure to the leg or arm with elastic bands, negatively affecting comfort, maneuverability, and stability. Knee and elbow pad ideas and solutions that enhance the Marines' comfort, maneuverability, and stability, and can either integrate into the trousers and blouse or are stand-alone items are sought.

The desired end-state is to determine a design or concept that provides improved comfort, impact protection and operator acceptance, while maintaining mobility and operator's range of motion.

If the Marine Corps can identify a new or an innovative knee and elbow pad solution that demonstrates outstanding achievements in basic, advanced, applied research and technology development, the Marine Corps will award a prize as detailed below and will consider procuring the system through a full and open competition resulting in a Federal Acquisition Regulation (FAR)-based contract.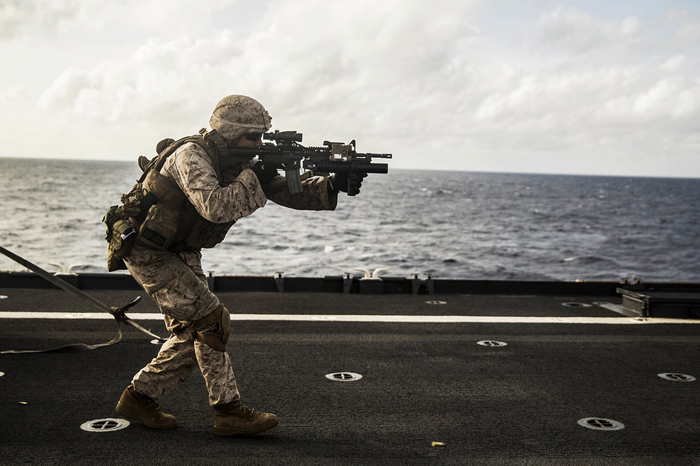 U.S. Marine Corps photo by Sgt. Emmanuel Ramos
But before you go off sending your designs to the Marines, you need to the operational environment the Marines are on which can be on some of the toughest and unforgiving terrains on earth and that includes urban operations as well. Thus, apart from cool looking designs, they should not interfere with the operations of the extremities; show innovative materials over existing sets; conform to the natural shapes of the elbows and knees; prevent damage to the knees and elbows upon impact on a hard surface; not cause constriction and chaffing; and should not adversely impact the appearance of the Marines' uniform.
There will be cash prizes from the US$1,000 innovation prize to the US$4,000 prize money for the first prize. But if a first prize entry only submits one component, they only get half of the prize money.
So better get going and start working on that design that's been in stored in your grey matter. Deadline for submissions is on the 12th of July 2019.