GoPro Watch Out! The DJI Osmo Action 3 Is Here
Logan
22 Sep 2022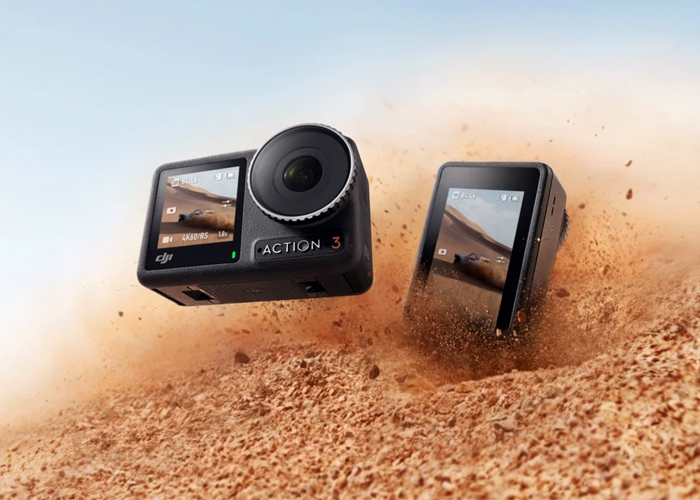 On the same day that GoPro announced the Hero11 Black and Hero11 Black Mini, DJI also released its latest offering in the action camera market, the Osmo Action 3. Suffice to say, the Hero11 Black does sure have serious competition with the Osmo Action 3.
Just like the Hero11 Black, the Osmo Action 3 has strong support for vertical videos given the fast growing usage of such oriention due to TikTok and followed by YouTube Shorts. Both action cameras do it differently, the Hero11 Black via its larger sensor allowing the orientation during processing whilst the Osmo Action 3 does it how it's done with camera phones, shoot vertically.
The Osmo Action 3 now offers stabilized 4K video at 120fps though the Hero11 Black does 5.3K videos at 60fps. It also goes back to the original Osmo Action design instead of building on the Osmo Action 2's modular design, which means it more GoPro-like in design. As for wide angle capture, it does 155-degree field of view.
An action camera without excellent image stabilization will not get the attention of consumers these days. The good thing is that the Osmo Action 3's RockSteady stabilization is one of the best out there even at full 4K 120fps capture. Whilst its HorizonSteady is not as good as Hero11 Black's Horizon Lock in which the horizon is kept level through the bumps and hard turns, it is adequate. This is something that drone flyers would like to see in the action cams they mount on their drones.
---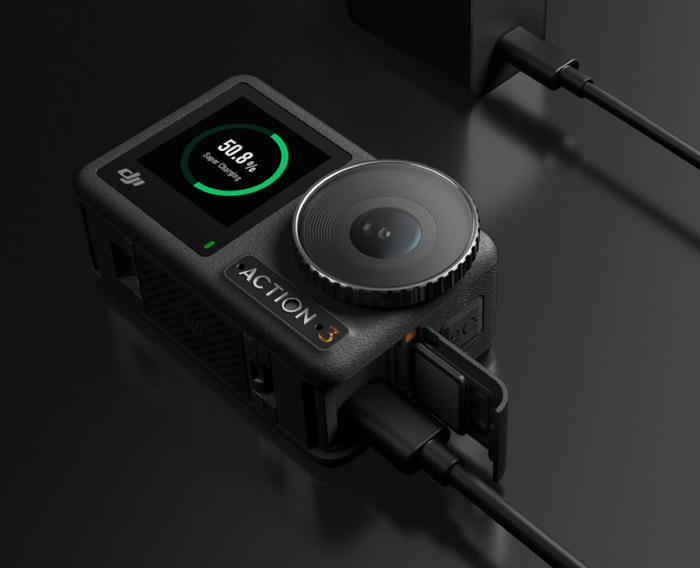 ---
One of the complaints about the previous Osmo Action cams is they are prone to overheating. The Osmo Action 3 is said to have better heat management and it can go 15°C and can continuously capture 4K footage 60fps and until the battery juice is fully drained.
Mounting the Osmo Action 3 is via magnets so it can be easily mounted and removed but will stay in place when mounted even for heavy action. With the frame included in the pocket, it can be magnetically mounted vertically. As is and with no special dive case, it is waterproof up to 52 feet which is further than the Hero11 Black which can manage 33 feet max.
---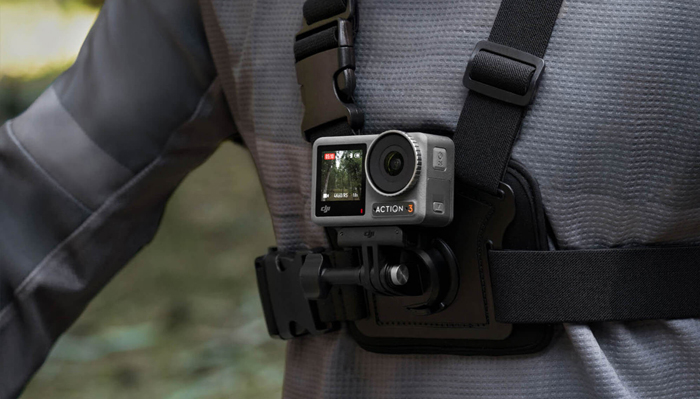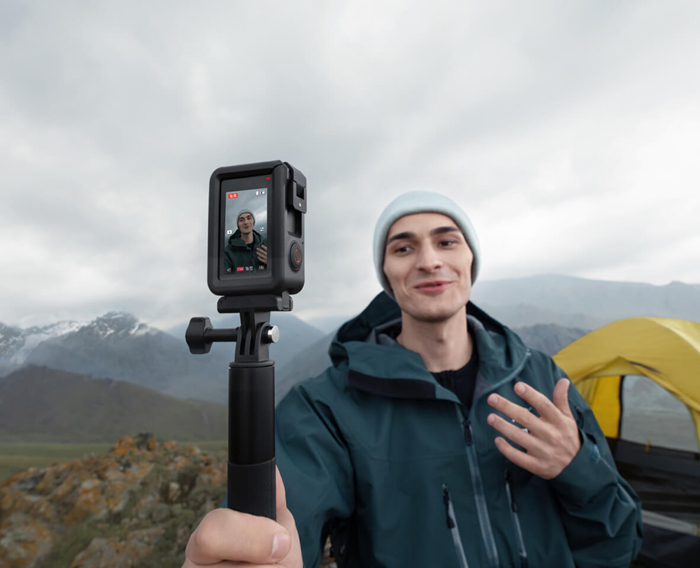 ---
The most compelling selling point for the Osmo Action 3 is the price when compared to the Hero11 Black. The camera with the basic accessories is US$329 whilst the Hero11 Black is US$499.99 (US$399.98 with the subscription). This alone should make GoPro sweat.
The Osmo Action 3 is available to order at the official DJI website and authorized sellers.