GoPro Unveils Hero 9 Black That Features A Front Display, 5K Video & Hypersmooth 3.0
Gungho Cowboy
17 Sep 2020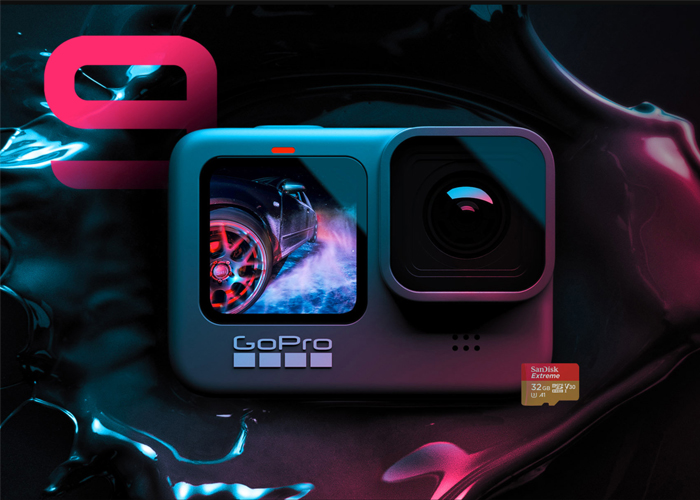 The action camera wars just got hotter and even better with GoPro firing a shot across the bow of DJI and borrowing a feature from the OSMO Action Camera --- a front display. With the Hero 9 Black, GoPro also made an action camera that gives 5K 30p video and Hypersmooth 3.0 which gives an even better stabilization to your videos.
Apart from the 5K 30p video, the Hero 9 Black sensor also can produce 20MP stills and RAW capabilities, 4K at 60p, and improvements in its Superphoto and HDR technology.  
Timelapse Video, Time Warp 3.0, Night Lapse Video, Time Lapse Photo, and Night Lapse Photo are options with 0.5s, 1s, 2s, 5s, 10s, 30s, 1m, 2m, 5m, 30m, 60m available intervals.
Going back to the 1.4-inch front display, this only means one thing --- vlogging. This allows you to frame yourself for vlogging, reporting on the action around you, or for selfies photos. Unfortunately, it is not a touchscreen but you have options of Full Screen so you can see what is being in frame, or Actual Screen where you can see the data overlays better (they're smaller in Full Screen). You also have the option of disabling the front display, especially if you want to go stealthy in an airsoft game.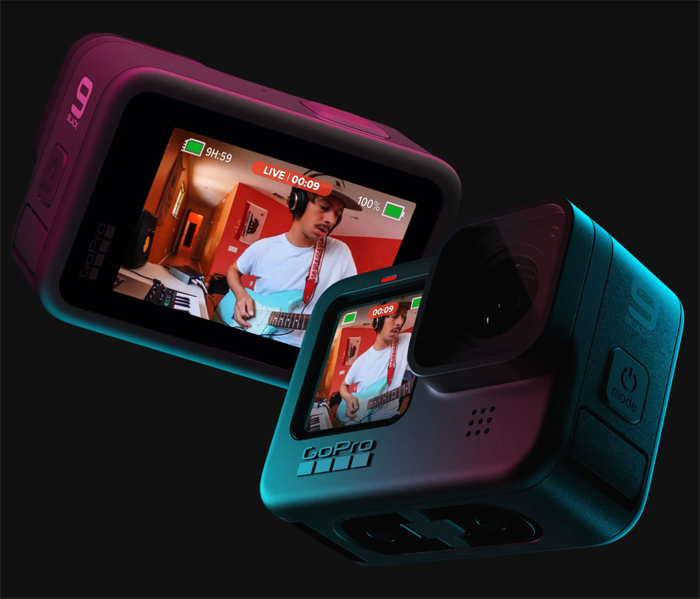 ---
With the Hero 9 Black being a bit bigger than the Hero 8 Black, it also sports a larger 2.27-inch rear touch display and that means an even large battery. The new battery has a capacity of 1,720 mAh compared to the previous 1,220 mAh which the company says gives an extra 30% of battery life for longer video capture.
When the Hero 8 Black was introduced, along came along the "Mods" or optional modules that you mount on the action camera. They are back for the Hero 9 Black with the Media Mod now being weather resistant and has a removable foam widhshield. The Display Mod and Light Mods that are options for the Hero 8 Black are compatible with the Hero 9 Black.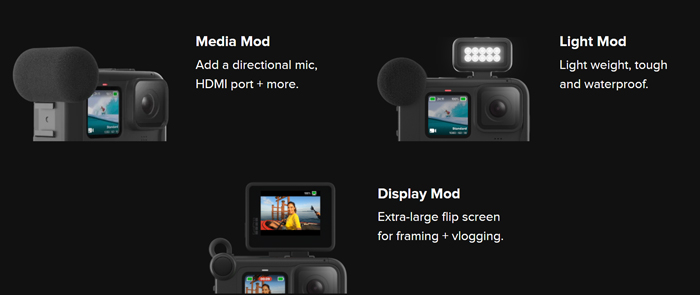 ---
The company adds another "Mod" and it is the Max Lens Mod. The Hero 9 Black gets some of the best features of the GoPro Max 360 camera with this mod such as Hypersmooth and wider field view just like the Max's SuperView. This Mod is mounted on top of the regular lens of the Hero9 Black.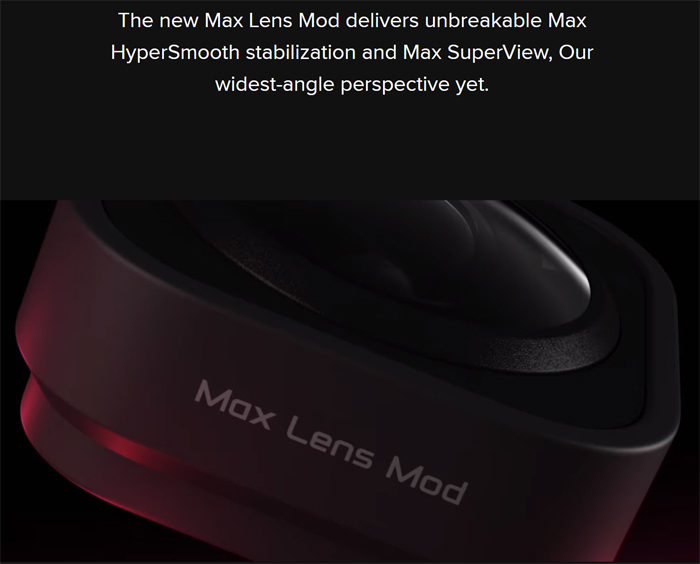 ---
For vloggers and social media influencers, they can do 1080p livestreaming with data overlays included the footage.
Now, as for the price, you can get the GoPro Hero 9 Black outright for US$450 right now. But if you want to save and get more perks, you can avail of a one-year subscription to GoPro.com for unlimited cloud storage, discounts at GoPro.com, and Total Camera replacement, you can get the camera for US$350.00.
Below is a review of the Hero 9 compared to the Hero 8 by Gordon Laing: