The GoPro Hero12 Black Is Set To Be Released On 13 September
Gungho Cowboy
08 Sep 2023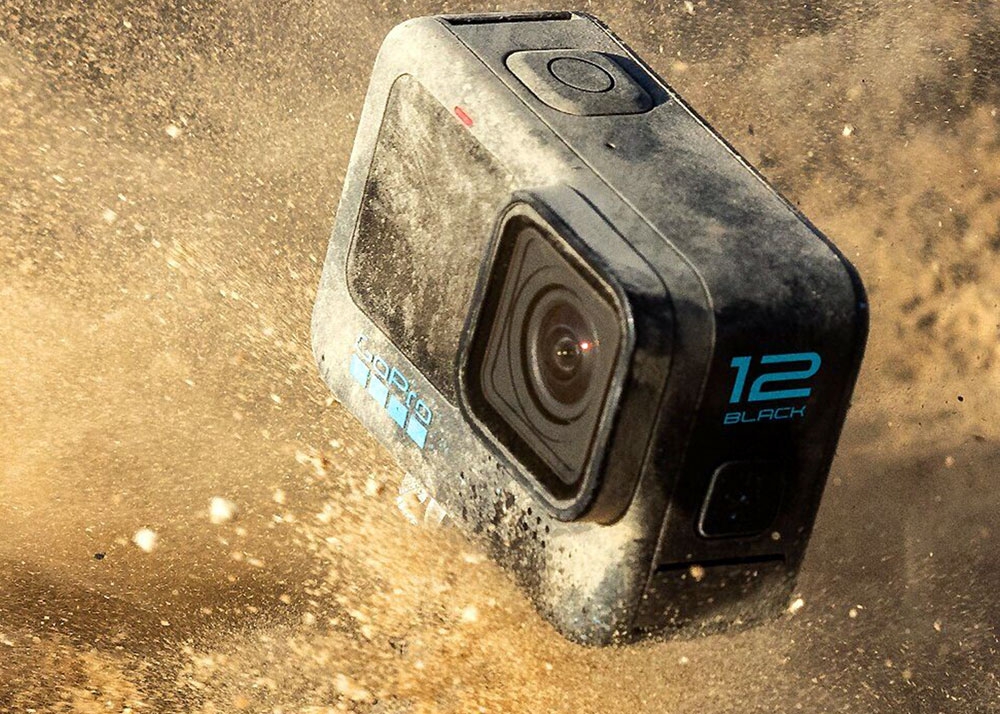 GoPro is facing increasing competition from Chinese rivals such as DJI and Insta360, who are offering new action cameras with improved features. In response, GoPro has released the new GoPro HERO12 Black, which aims to raise the bar in terms of features and performance.
The HERO12 Black is priced at $399.99 and offers enhanced performance over the HERO11 Black. It offers up to 2x longer runtimes, stunning HDR video in 5.3K and 4K resolution, support for Bluetooth audio devices, and improved video stabilization. It also includes a host of powerful new camera features designed for both new users and professionals.
The Max Lens Mod 2.0 accessory is a new way to capture wider, more immersive shots with your GoPro. It offers a 177° field of view at 4K resolution and 60 frames per second. It can capture video and photos in three field-of-view settings, fully exploiting the extra-large 8:7 sensor to enable wider and taller perspectives when capturing widescreen or vertical video.
These wide-angle perspectives are ideal for capturing immersive first-person perspectives or natural settings when traveling or adventuring outdoors. The Max Lens Mod 2.0 also features more scratch-resistant glass and a hydrophobic lens coating that wicks water drops away.
---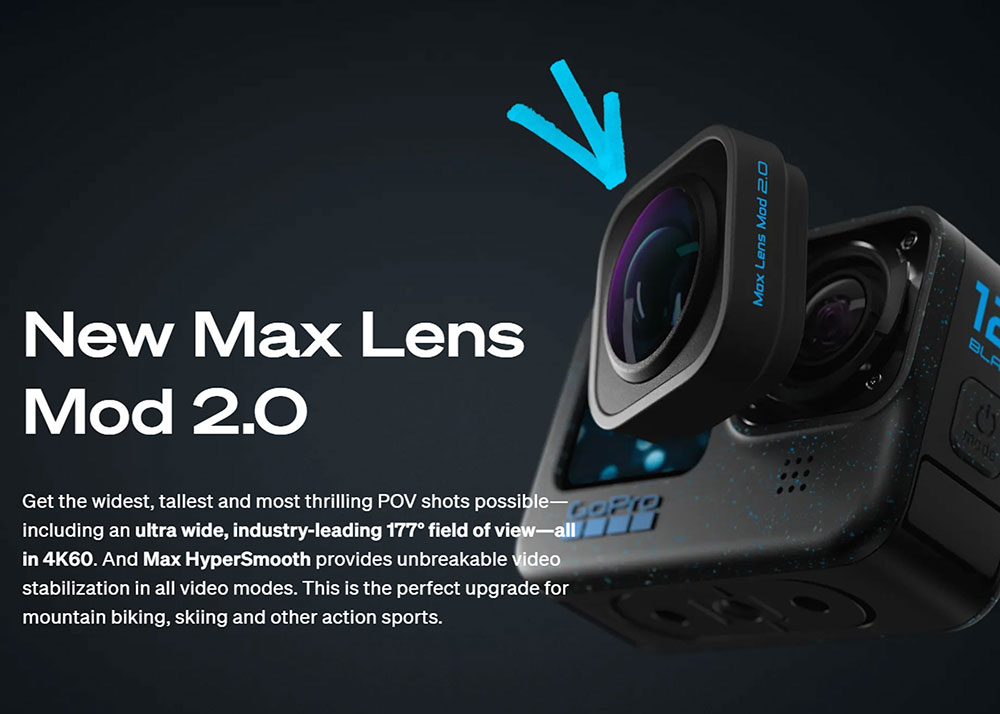 ---
The HERO12 Black also includes many new pro-minded capabilities that will benefit casual users as well. These include wireless audio support for Bluetooth devices, GP-Log with available LUTs for post-production color grading, wireless timecode sync for multi-camera editing, and optimized encoding for smaller file sizes without compromising image quality. Casual users will also appreciate the updated user interface and new Vertical Capture Mode for sharing straight to vertically oriented social channels.
The camera features up to 2x longer runtimes, with a dramatically improved power management system that delivers 70 minutes of continuous recording at 5.3K60, over 95 minutes at 5.3K30, and over 155 minutes of continuous recording at 1080p30, all with HyperSmooth 6.0 video stabilization on.
---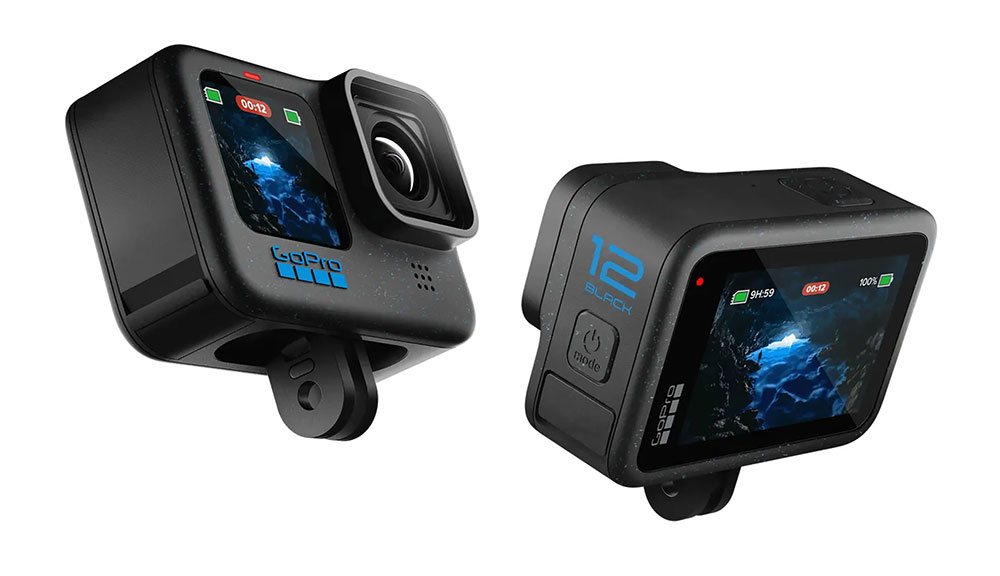 ---
The HERO12 Black also features High Dynamic Range (HDR) for both photo and video, delivering astonishing high dynamic range photos and 5.3K+ 4K video. The camera also boasts market-leading 5.3K resolution, with 91% more resolution than 4K and an incredible 665% more than 1080p. Slow down to 8x slo-mo in up to 2.7K resolution or grab up to 24.7 megapixel frame grabs and 27 megapixel photos. The camera can capture 4K video at up to 120 frames per second, which can be slowed down by 4 times to create slow motion footage.
The action camera's Max Lens Mod 2.0 accessory provides a 36% wider field of view for widescreen video and a 48% taller field of view for vertical video, giving users unmatched wide angle perspectives. The lens is now even more scratch-resistant and features a durable hydrophobic lens coating that wicks water drops away.
---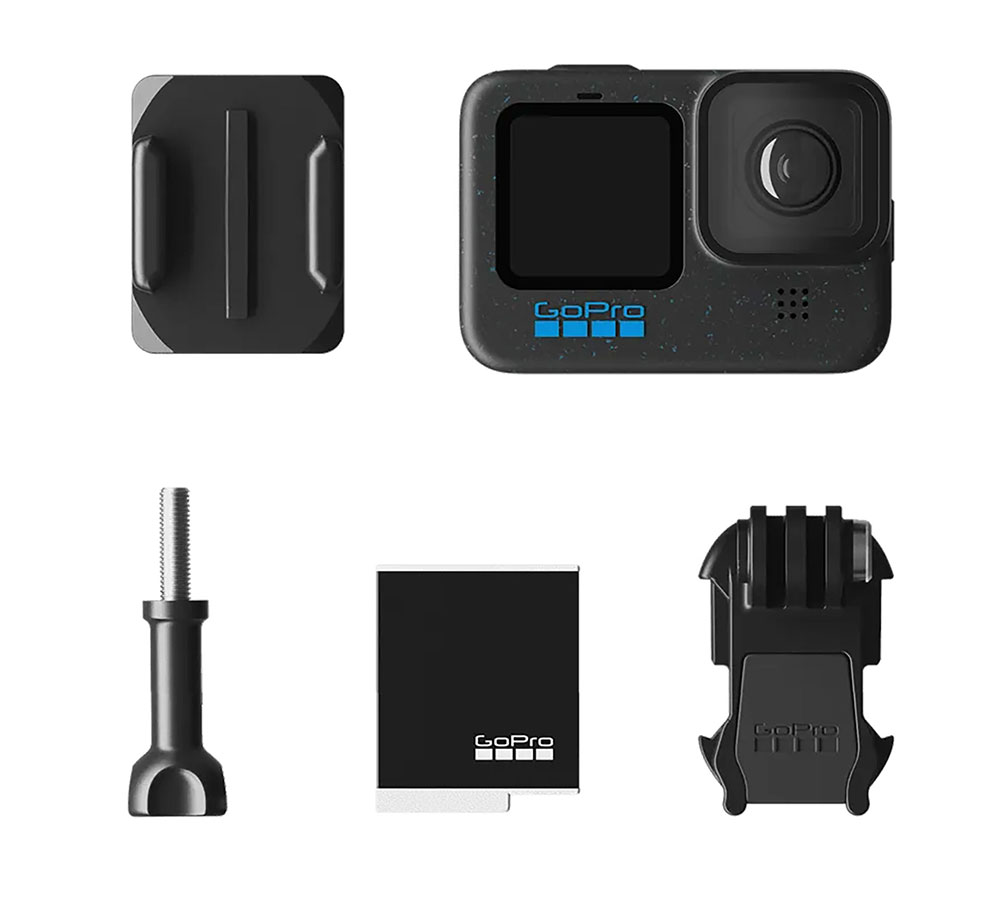 ---
Another feature that always gets the attention of action camera users is stabilization and the HERO12 Black features Emmy Award-winning video stabilization with HyperSmooth 6.0, which automatically boosts video stabilization as needed while maintaining the smallest cropping margin possible with imperceptible transitions between crop levels. HyperSmooth 6.0 also enables horizon-levelling even with full 360° camera rotation in the Linear + Horizon Lock digital lens or in all lens settings when using the Max Lens Mod 2.0 accessory.
The HERO12 Black also offers a versatile 8:7 aspect ratio, thanks to its extra-large sensor that can be cropped into vertical 9:16, widescreen 16:9, traditional 4:3 or full-frame 8:7 aspect ratios. This feature is now supported in all video resolutions, including TimeWarp, Time Lapse, Night Lapse, and all Night Effects modes.
---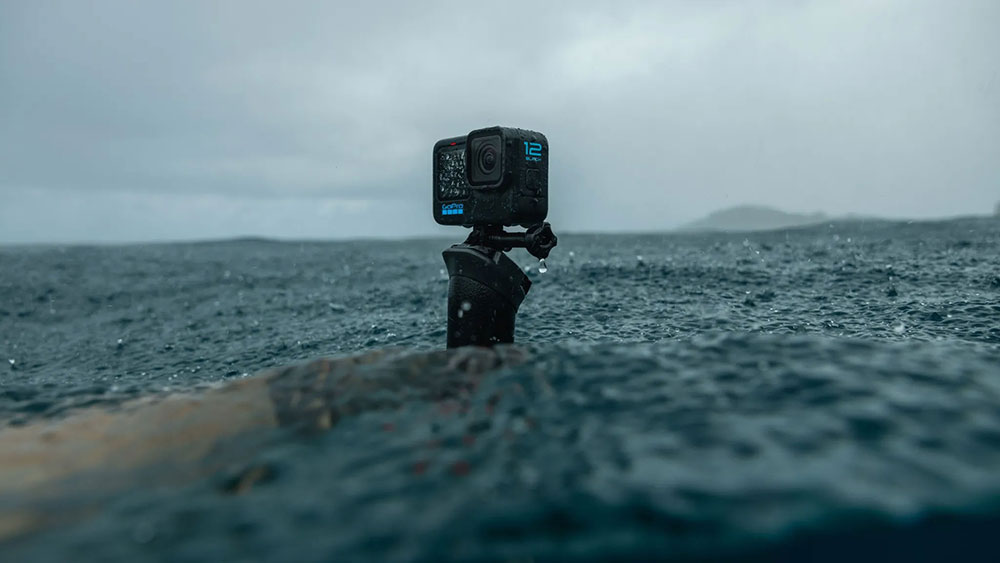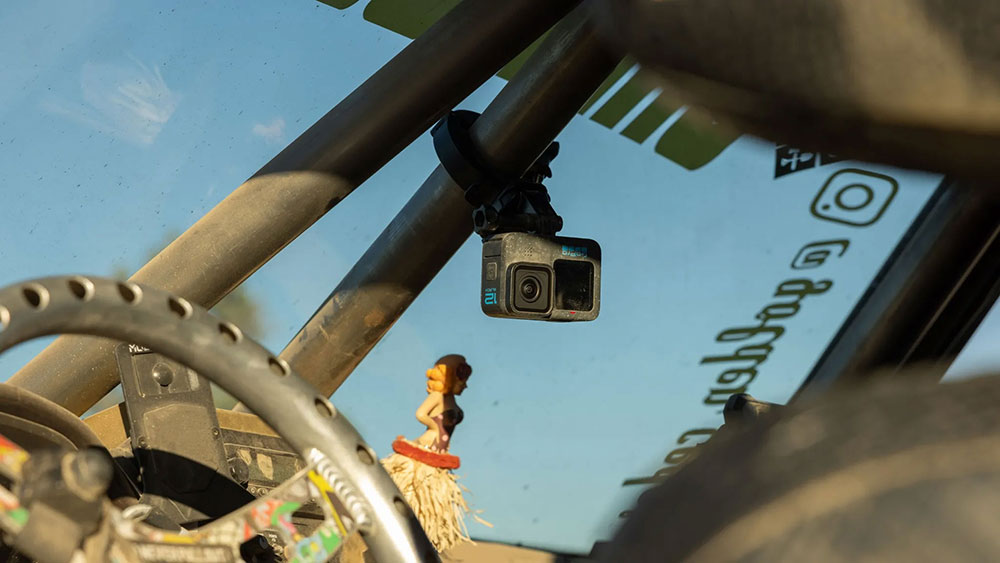 ---
With Timecode Sync, users can synchronise an unlimited number of HERO12 Black cameras for easy multi-camera editing, and the camera is compatible with leading editing apps such as Final Cut Pro and Adobe Premier. The 1/4-20 mounting threads on the mounting fingers make HERO12 Black compatible with standard camera mounts and accessories.
GoPro subscribers can take advantage of the Auto-Upload to the Cloud feature, which automatically uploads footage to their GoPro cloud account while the camera is charging. After the upload is complete, they will receive an automatic highlight video. There is no limit to the amount of GoPro footage one can upload to their GoPro cloud account, and all footage is stored at 100% source quality. The HERO12 Black is also waterproof to 33 feet without any additional housing required and is built to be "GoPro Tough" to withstand rough conditions.
---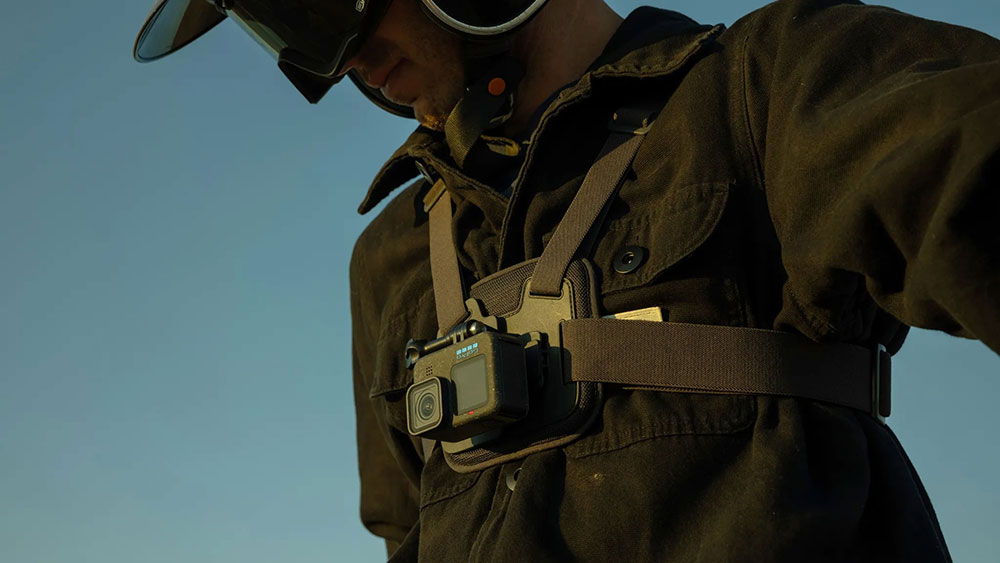 ---
In addition to the HERO12 Black, GoPro is also launching a new 48-inch-long extension pole that collapses to just 10 inches. The pole is designed to work with HERO12 Black's new 1/4-20 mounting threads, and mounting fingers are included to ensure compatibility with all GoPro camerasThe latest extension pole comes equipped with a Bluetooth shutter remote that is not only detachable and wearable, but also waterproof. This remote can be used to operate the shutter of the HERO12 Black from afar, even when the pole is fully extended.
Additionally, the remote is compatible with other models such as the HERO11 Black, HERO11 Black Mini, and HERO10 Black. The brand-new Extension Pole + Waterproof Shutter Remote will be released in October 2023.
---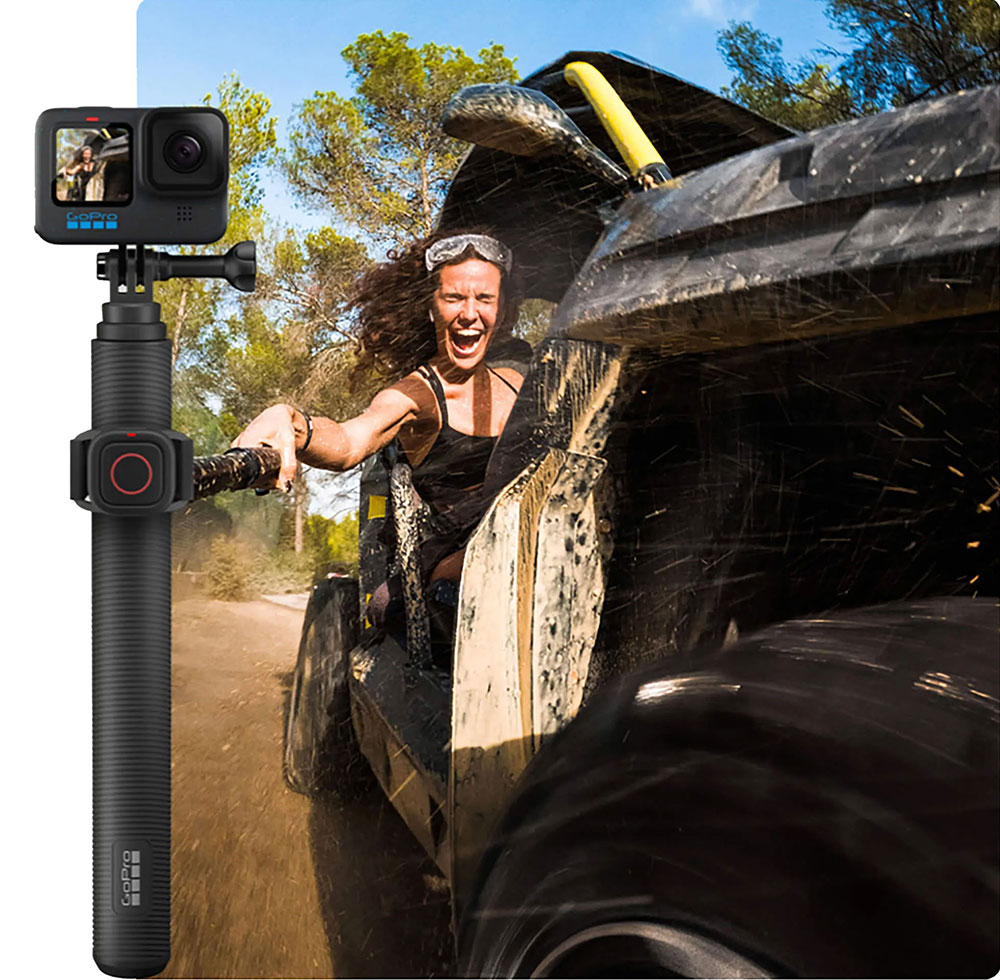 ---
As to the Quik editing app, which is widely popular, it is coming to desktop. The company is enhancing its software offerings and adding value to its GoPro subscription service with the introduction of the new Quik desktop application, available exclusively to GoPro subscribers at no extra cost.
The Quik desktop app is a powerful video editing tool that brings the speed and convenience of the Quik mobile app to desktop users. Additionally, it boasts a comprehensive set of features and functionalities that leverage the processing power and display size of a desktop computer. For example, the desktop app can handle larger projects, work with more media formats, and provide more precise editing controls.
---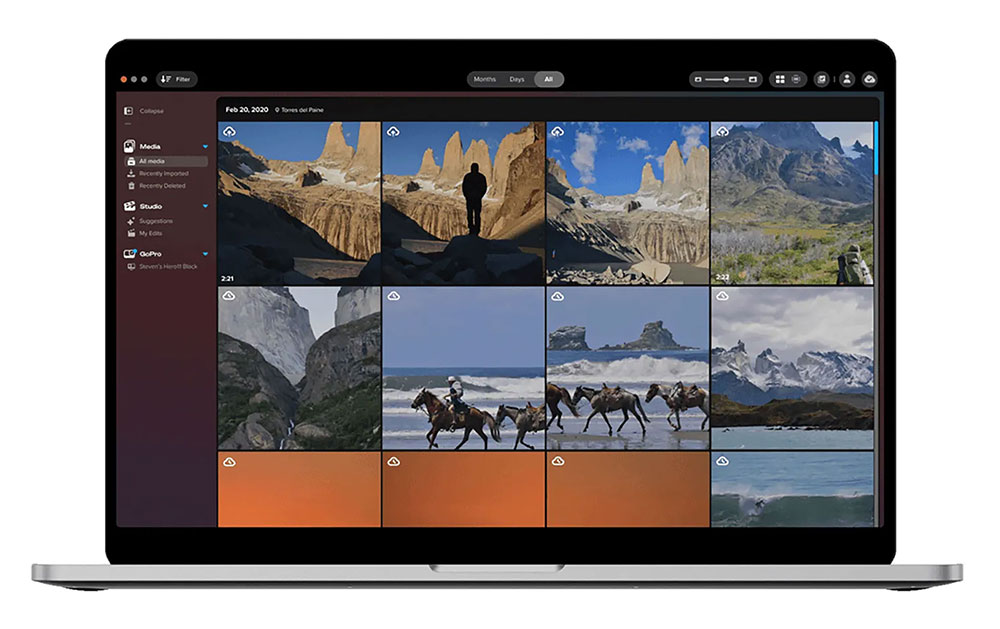 ---
The Quik desktop and mobile apps are in sync, allowing users to begin editing on one platform and effortlessly switch to the other. This makes it easy to edit videos wherever the user is, on whatever device they have. The application will be released for Mac on November 1st, with a Windows version following in the summer of 2024.
The HERO12 Black is now on preorder at GoPro.com for $399.99 as well as Max Lens Mod 2.0 for $99.99, or $79.99 for GoPro subscribers. These produces will be available worldwide on 13 September together with the HERO12 Black Creator Edition for $599.99