GoPro Hero10 Black Finally Unveiled With A New & Better GP2 Processor
Gungho Cowboy
17 Sep 2021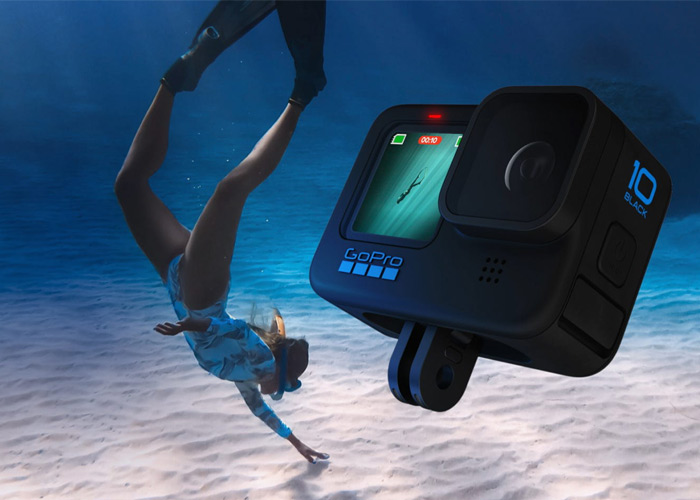 It turns out, the leaked information and photos about the GoPro Hero10 Black are correct. GoPro finally announces the release of he GoPro Hero10 Black and while on the outside it has minor cosmetic changes from the GoPro Hero9 Black what really is important is what's inside, and it is about the new GP2 processor.
GoPro introduced its in-house chip, the GP1, four years ago. With the GP2, it has a lot more power able to capture 5.3K video at 60 frames per second; 4k at 120 frames per second; and 2.7k at 240 frames per second. These higher frame rates at these resolutions can allow for high quality footages edited for low motion since it allows for 8x slow motion at 2.7k. As for the still images, they come at 23 megapixels.
---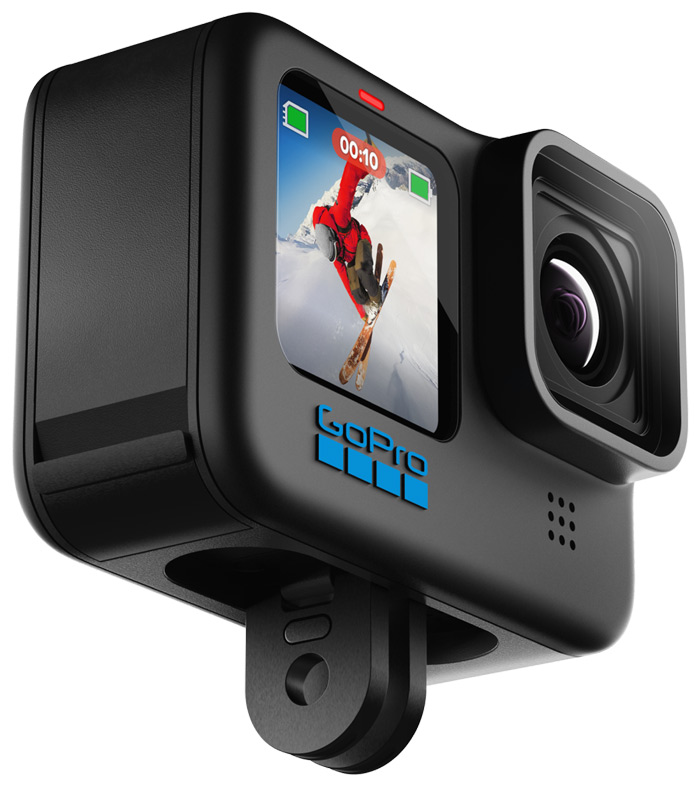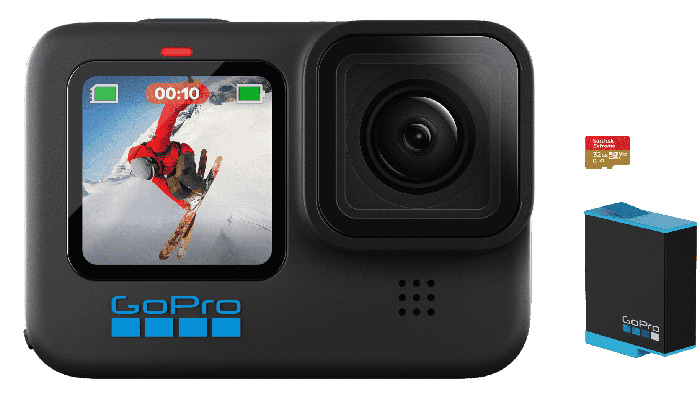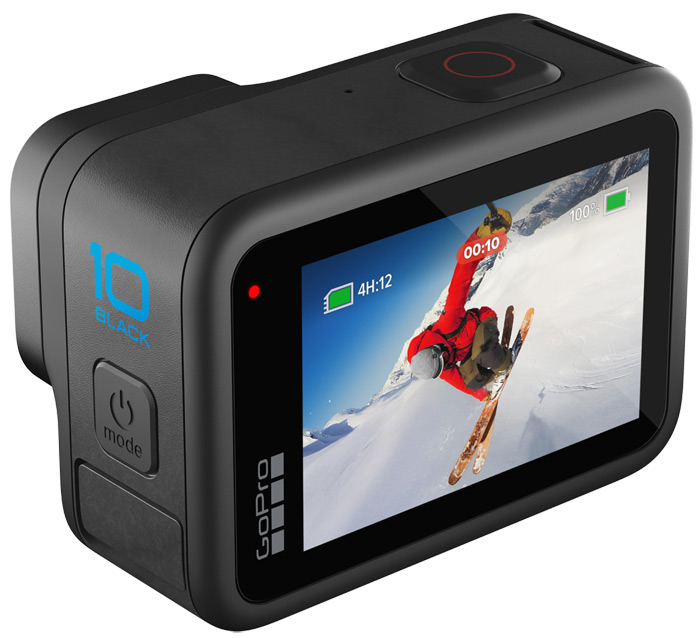 ---
The GP2 processor processes snappy response on the touchscreen LCD on the back and better playback on the front LCD screen. Editing can be done with the Quik App which can be installed on smartphones and PCs.
As an action camera, we are very particular with image stabilization. Over the years, GoPro has trailblazed this aspect capturing high quality action video in a small body that can be played out smoothly rather than the jarring videos that can give us headaches. With Hypersmooth 4.0, GoPro has put out their most advanced stabilization seen in action camera and they also increased horizon leveling from 27° to 45°.
Capturing timelapses have also been improved with Timewarp 3.0 and Night Lapse, which of course is about taking timelapse footages at night.
What we have always been hoping with our action cameras is able to livestream the action and Hero10 Black allows for that at 1080p with Hypersmooth 4.0. This also means that you can use it as a webcam, enabling you to take video calls with your laptop or PC at 1080p resolution.
---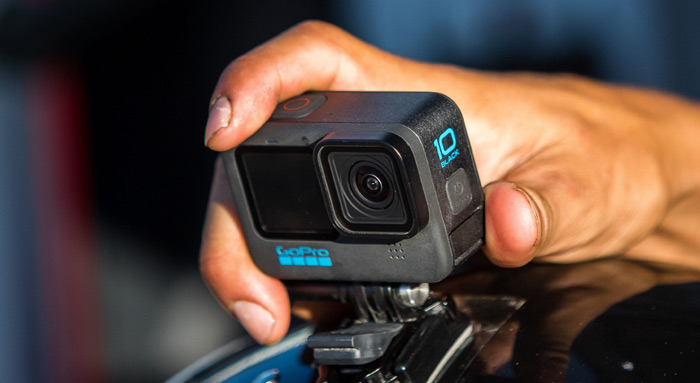 ---
GoPro are putting what they call supercharged powertools which are will make life easier in using the Hero10 such as Hindsight which will captures video footage for 30 seconds even before you hit record so you won't miss a moment. I actually like the Schedule Capture --- set the time you want the Hero10 to start capturing video like the sunrise while you are still sound asleep. LiveBurst You can record 45 frames in 1.5 seconds before and after your shot with the LiveBurst feature and the Duration Capture allows you to set the length of time you want to record.
---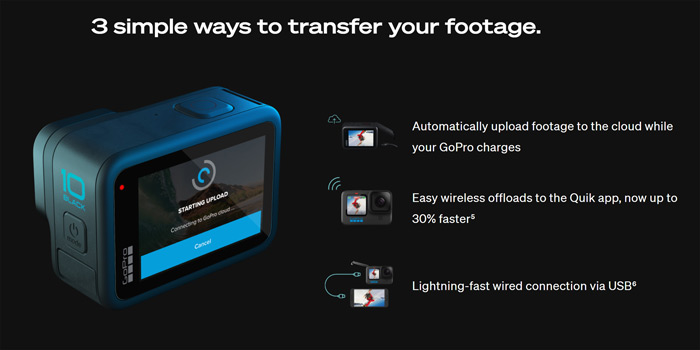 ---
To transfer files, you can upload to the GoPro Coud if you have an annual subscription; via the Quik app or with via USB cable.
For those who depend on their GoPros for vlogging, they various modules they need, such as an external mic, lighting, max lens, and an extra flip-up rear screen which were first introduced with the Hero8 black are also available for the Hero10 Black.
---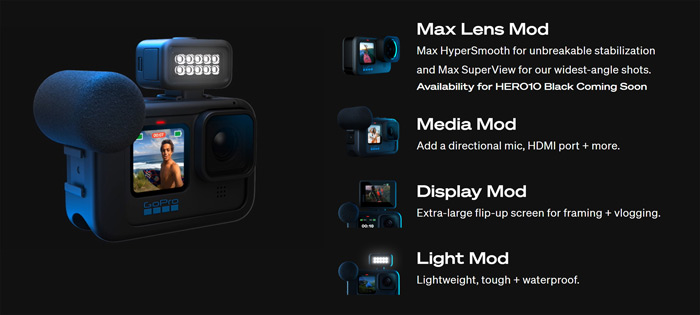 ---
The GoPro Hero10 Black is now available to purchase for US$499.00. If you avail of the 1-year subscription offer, you'll have t shell out at a lower US$399.00 which gives you unlimited cloud backups and uploads, 50% discount at GoPro.com and no-questions-asked camera replacement (up to two a year).