Going To IWA 2020? Don't Forget To Get Your Airsoft Meetup 2020 Tickets!
OptimusPrime
04 Feb 2020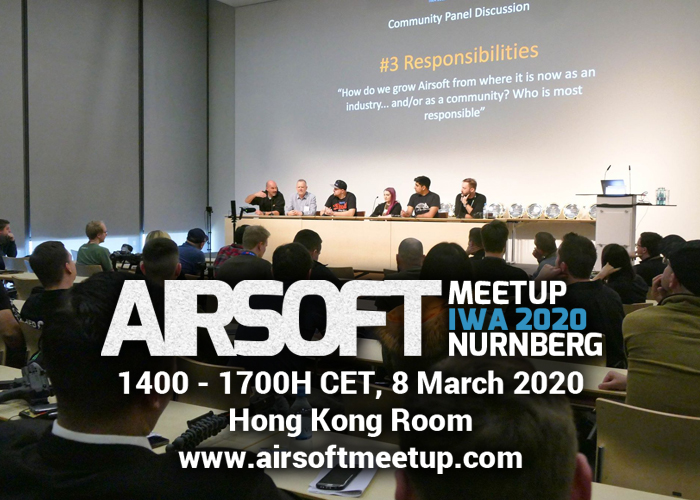 After the SHOT Show 2020,  the next big trade event for the Airsoft Industry to have a big presence is the IWA Outdoor Classics 2020. In fact, there are more airsoft trade exhibitors at the IWA Outdoor Classics than any other international trade exhibition in the world. Held annually in Nuremberg in Germany, for four days, over 45 thousand visitors stream through the doors of Nuremberg messe where over 1,500 exhibitors from firearms to airsoft to outdoor gear show their wares to interested buyers.
For this year, most if not all, of the Airsoft exhibitors will be located at Hall 8, which has been designated as the Airsoft Hall. Previous to that, airsoft exhibitors were scatted in various halls of Nuremberg Messe. Hall 8 was first opened for airsoft use two years ago, but it is this year that participating airsoft companies can be found in one area.
Whilst the airsoft community will be in large numbers, apart from checking out the products on display, the largest airsoft community and industry interaction will also take place. Now on its 9th year, the Airsoft Meetup, which is an initiative of NLAirsoft.com and Popular Airsoft, will be gathering together the airsoft industry to present their offerings for the year and the airsoft community to discuss various trends and issues in airsoft.
Interested IWA visitors can get their tickets by registering at the Airsoft Meetup website. You can only get into the Airsoft Meetup if you also have entry to IWA Outdoor Classics and thus, make sure you have tickets to visit the trade event. The Airsoft Meetup will take place on the 8th of Mach 2020, 1400H to 1700H CET at the Hong Kong Room, Level 1, NCC Ost (East), Nuremberg Messe.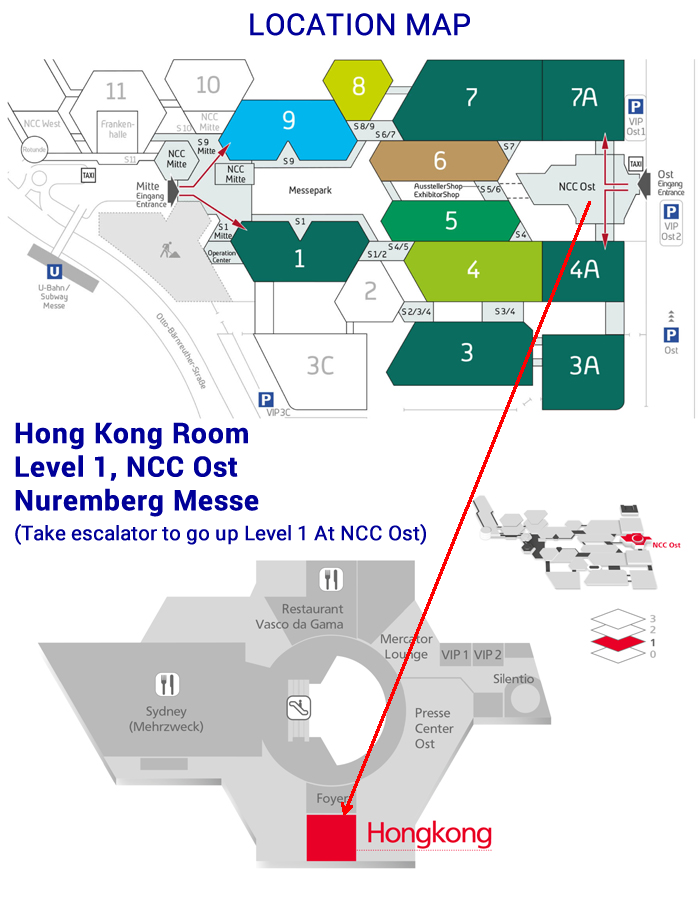 For this year, the event is supported by Tokyo Marui as the main sponsor with other sponsors being RedWolf Airsoft/RWA, Gunfire, Specna Arms, Titan Power, Airsoft Innovations, and G&G Armament.
The line-up for speakers is still being finalized, but we expect the sponsors to be doing their presentations and there will be discussion panels such as the Community Panel and Industry Panel. The event will then be wrapped up with the awarding of the winners of the 10th Airsoft Players' Choice Awards.
The Airsoft Meetup will be livestreamed for the second time. If you cannot attend the Meetup, then you will be able to watch the proceedings live via the Popular Airsoft Facebook Page.
Slickaxe of NLAirsoft will be the Master of Ceremonies and will be assisted by Master Chief of Popular Airsoft. Interested sponsors can contact NLAirsoft for details.