Glock Releases Limited Edition Watches Celebrating 40 Years Of The P80 & 35 Years Of Glock USA
Gungho Cowboy
09 Sep 2021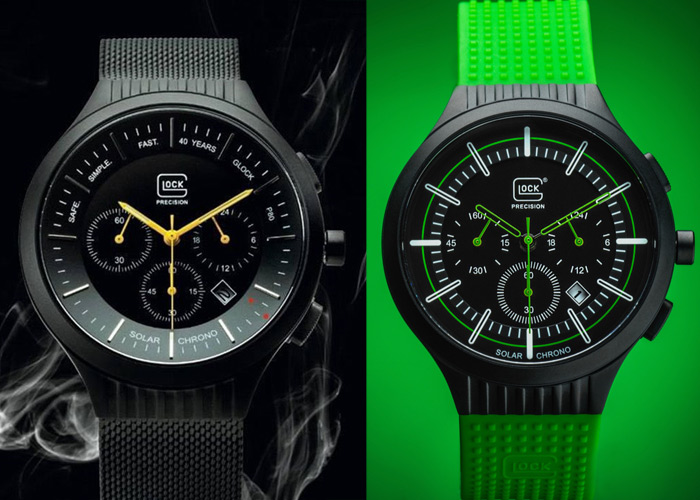 I love watches, especially limited edition watches that I can afford, which means it's always tough luck for me. With the announcement of Limited Edition Glock Chrono Watches, I really had to check the websites to see if they are worth my hard earned money.
Glock announced two watches for two specific markets --- Europe and the U.S.A. The first one is the Glock P80 40 Year Anniversary Limited Chrono Watch for European customers and the Glock USA 35 Years Limited Chrono Watch for USA customers.
---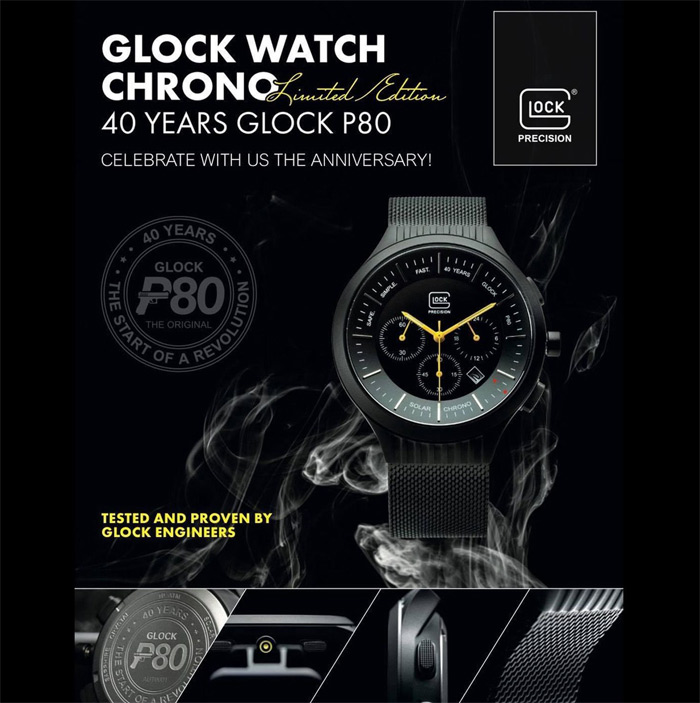 ---
Whilst both commemorate two milestones in the history of Glock they sport the same features such as solar movement, Sapphire Crystal Glass, Serialised Watch Back, interchangeable silicon band, stainless steel mesh band with nDLC coating, titanium case with the Glock serrations, water resistant 10 ATM, and luminous hands.
---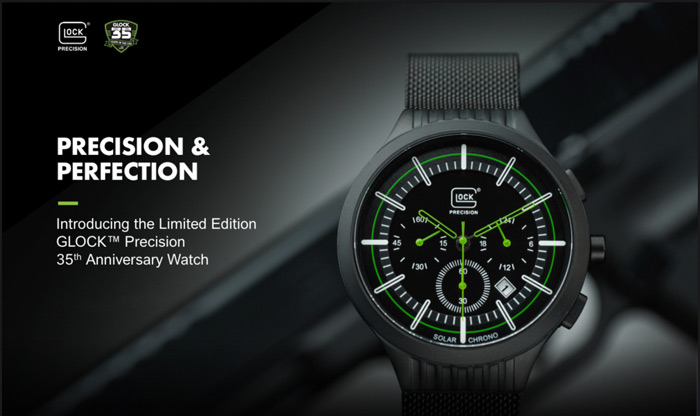 ---
For the colour highlights, the P80 40 Years is yellow whilst the Glock USA 35 Years is green. As they're both limited editions the P80 watch has 4,000 watches available and the Glock USA has 3,500.00.
No pricing has been mentioned about P80 anniversary watch as of this writing but the Glock USA anniversary watch can be ordered for US$399.00. More details about these two watches below:
---
Get your exclusive GLOCK Watch Chrono at your local well-stocked dealer or on Amazon.

To celebrate 40 years of the GLOCK P80 the GLOCK team created a special package including:

GLOCK Watch Chrono with an elegant black milanaise band
An additional yellow silicone band
Collector's coin
Certificate of authenticity
Yellow pistol case
User manual
---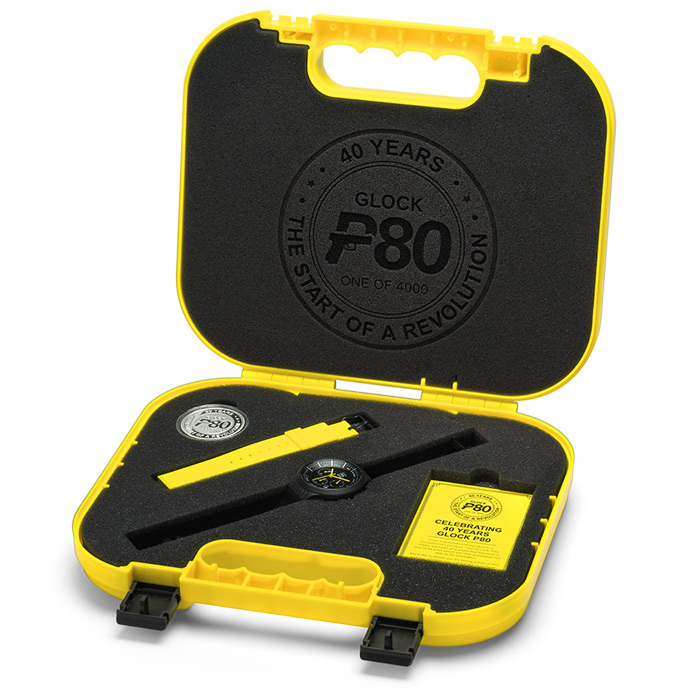 ---
Unique Limited Edition watch

Individually serialized as 1 of 3500
Boxed in a green version of our iconic pistol case with custom cut foam
Exclusive 35th Anniversary collectors' coin
Certificate with Mr. Glock's signature

Quality watch features

Elegant solar-powered Chronograph
Titanium case
Sapphire crystal glass
Water resistant to 10 ATM
Black mesh band plus an additional interchangeable green silicone band
Luminous green clock hands

Design elements inspired by GLOCK pistols

nDLC coating on both the watch and the mesh band
Serrations on the case emulates the pistol slide
Rough texture on the silicone band is similar to the pistol frame
---