Germany's Elite KSK Commando To Be "Partially Disbanded" Due To Alleged Extreme Right Links
Logan
02 Jul 2020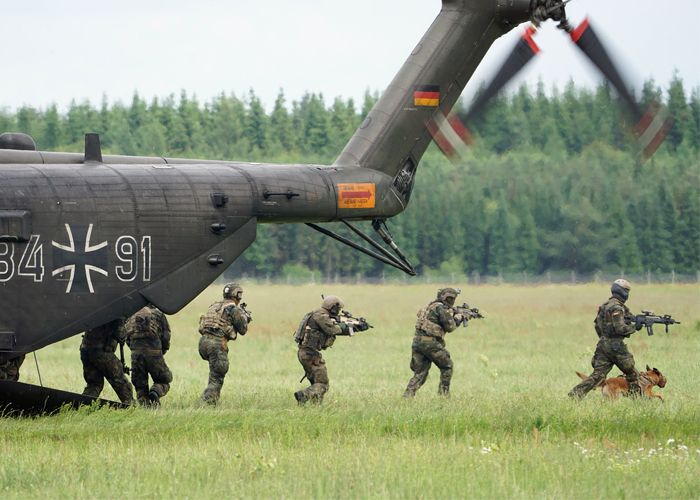 The Kommando Spezialkräfte (Special Forces Command) of the German Bundeswehr is charged with conducting special operations for the Bundswehr. Before it was created in 1996, the special operations were conducted by the GSG 9 elite police unit that was formed after the 1972 Munich Olympics hostage-taking incident. It has over 1,000 members who are selected from the ranks of the Bundeswehr and organised under the airborne Rapid Forces Division.
In a Deutsche Welle (DW) news report, the unit is to be partially disbanded, with one of the four companies to be dissolved due to alleged extreme right links. This was announced by German Defense Minister Annegret Kramp-Karrenbauer yesterday, and the unit is given the order to "reset" itself in a short period. Failure to show progress by October shall result into the whole unit being disbanded. She described the unit as having a "toxic culture."
According to the same DW report, allegations of extreme-right links are said to go as far back as 2017. In that year, KSK members were said to have alleged threw pigs heads, played right-wing rock music, and doing the Nazi salute during a commander's farewell party.
These members are said to be sympathetic to AfD (Alternative für Deutschland), Germany's right wing to extreme right party that sits in opposition in the German Bundestag.
In 2018, the German Federal Criminal Police Office was reported to have uncovered a plot to murder prominent German politicians such as Claudia Roth, Heiko Maas and Joachim Gauck, and leaders of an asylum group when "Day X" happens, which is said to be a collapse of law and order. A number of KSK members and far-right soldiers were said to be involved in the plot.
Last May, the BBC reported that a stash of weapons and explosives were found inside the home of the 45-year old sergeant major in the KSK. The man has been under investigation since 2017 and suspected of arms violations. The BBC also reported that the German Intelligence has investigated 592 suspected far-right cases in 2019.
Given the history of Germany with the extreme right, the government takes reports and allegations of extreme right activities seriously.
Top photo: KSK during Bundeswehr Day 2017 at the Faßberg Army Airfield (Photo credit: Tim Rademacher via Wikimedia)