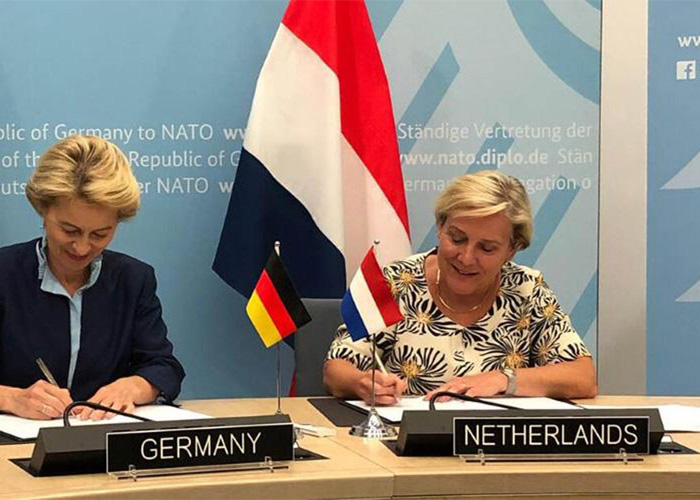 In what is an increasing digital readiness on the part of the leading military organisations in the world, Germany and The Netherlands signed an agreement last Wednesday. This means that their armed forces will be building and integrating their digital networks together. This will become the first-ever joint military internet.
In a news report from the Dutch Ministry of Defense, the joint military internet is called TEN or Tactical Edge Networking. This project is seen as a test for unifying other NATO members' military networks in the future. TEN will start the integration project first with the Germany's land operations with the Netherlands' tactical communications program.
Ank Bijleveld, the Dutch Defense Minister said, ""In a world of digital threats, we are constantly looking for new ways to make our men and women stronger in the field. They perform difficult missions. To succeed, they not only need smart tools and the latest systems. They must also be able to act with it in an international context. TEN is a big step towards better communication in the field."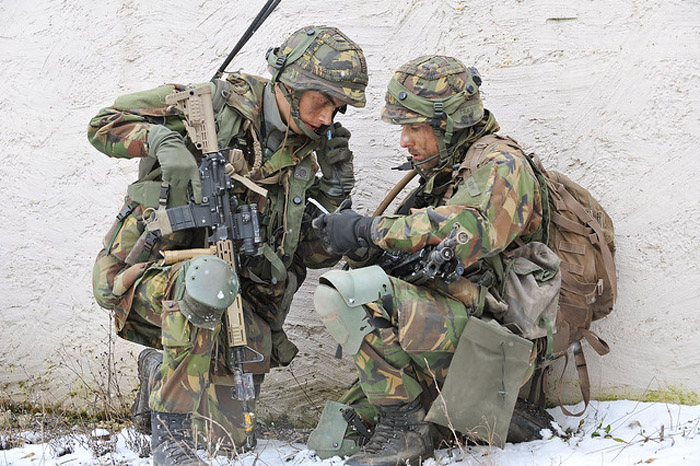 Photo: Dutch soldiers at Allied Spirit I
(U.S. Army photo by Visual Information Specialist Gertrud Zach)
State actors are increasingly aggressive in conducting cyber attacks with hacking groups that are state support conducting misinformation campaigns as well as doing cyber espionage and penetrating military and other vital installations via the internet. The efforts of Germany and The Netherlands is the first concrete step of resource sharing via integration of digital operations by two members of NATO.
According to the Dutch, both countries put great importance to TEN for improving information-driven action.  Timely and quality information will help them cope with technologically advanced opponents and hybrid threats. Information generated will also need to reach units quickly and securely.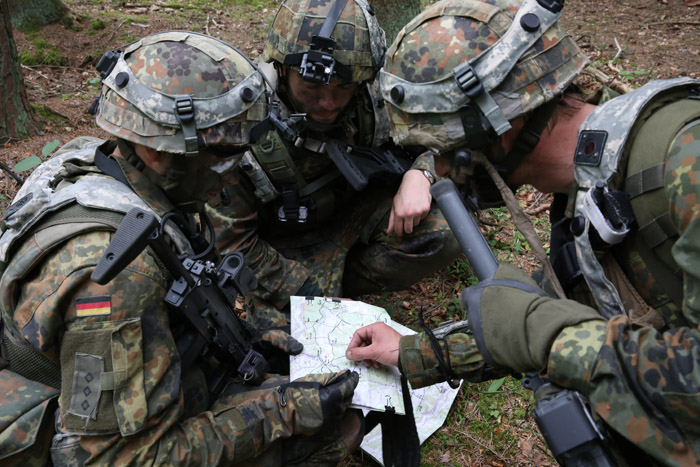 Photo: German Bundeswehr soldiers Swift Response 16
(U.S. Army photo by Staff Sgt. Nathaniel Allen)
The headquarters for the TEN project will be Koblenz a city that is situated on both banks of the Rhine River. Also, there will be a design and prototype center at the Bernard Barracks in Amersfoort.
Top photo: Dutch Defence Minister Ank Bijleveld and her German counterpart Ursula von der Leyen sign signing the agreement (Dutch MOD photo)