Gen3 Mag Pod Monopod Baseplate From Multitasker Announced
Gungho Cowboy
24 Mar 2023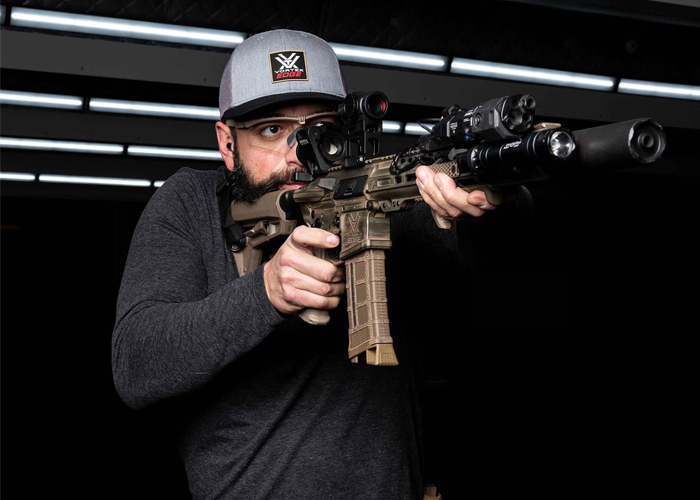 Whether you call it the Magpod, the MagPod, Mag-Pod, the latest generation Mag Pod for Magpul PMAGs is finally here. An early version of the Mag Pod for airsoft is available and it is made by PTS Syndicate and can fit EPM/PMAG Gen 2.
Mag Pod is owned by MultiTasker Tools which makes multitools for use on weapons. The company announced the Gen3 Mag Pod Monopod Baseplate is now available and it is designed to fit the flagship PMAG of Magpul, the PMAG 30 AR/M4 GEN M3. Included in this new Mag Pod is a provision to slot the NANO/NANO2, a tool with slotted screwdriver tip on one end and a T10 Torx that is designed for adjusting optics and laser aiming devices. It has a lanyard hole that can accept the 550 paracord.
---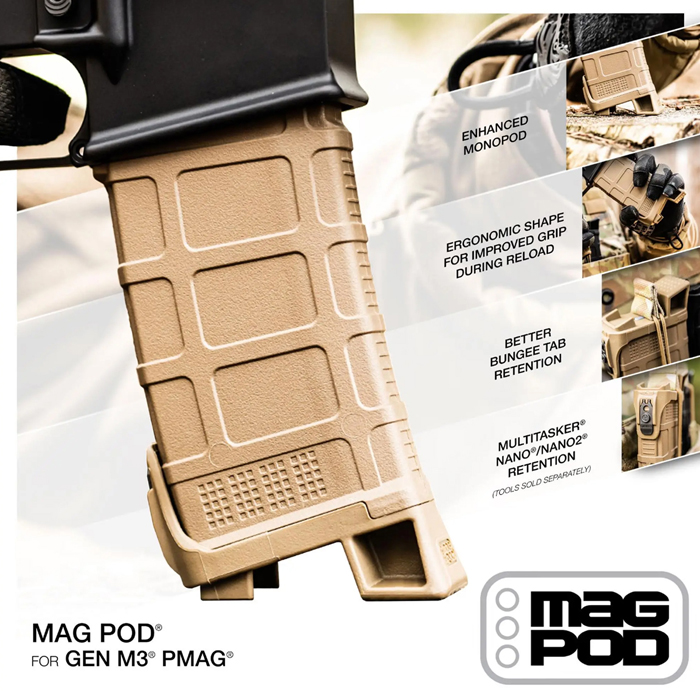 ---
If there is one thing that Mag Pod is known for, it is the base plate which also acts like an improvised monopod that allows for steady shooting as well as better gripping. The new version has improved ergonomics with the rear part extended vertically for improved grip during magazine reloads and the front which is the pod part also enlarged for better gripping and stability.
---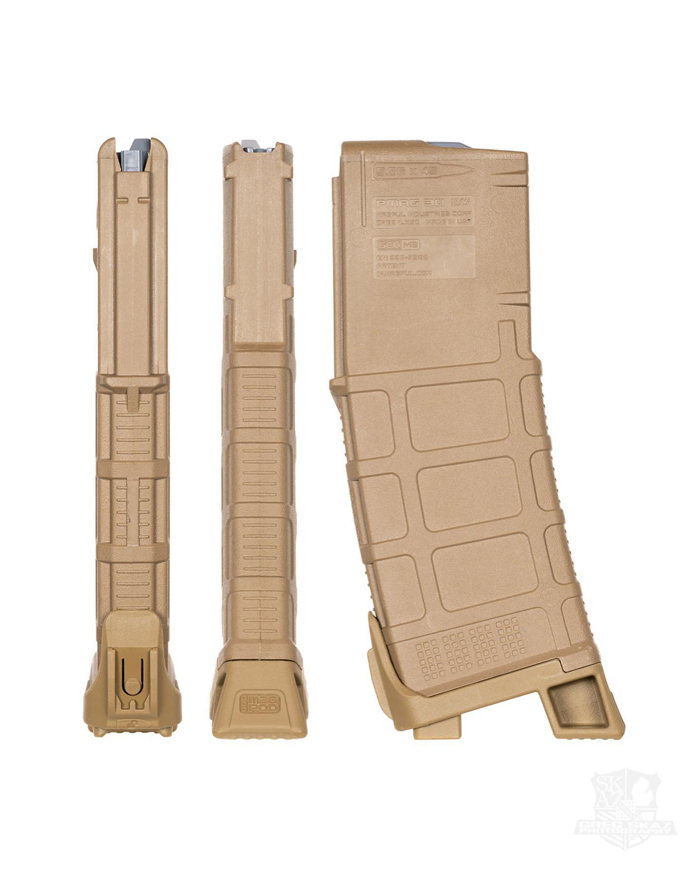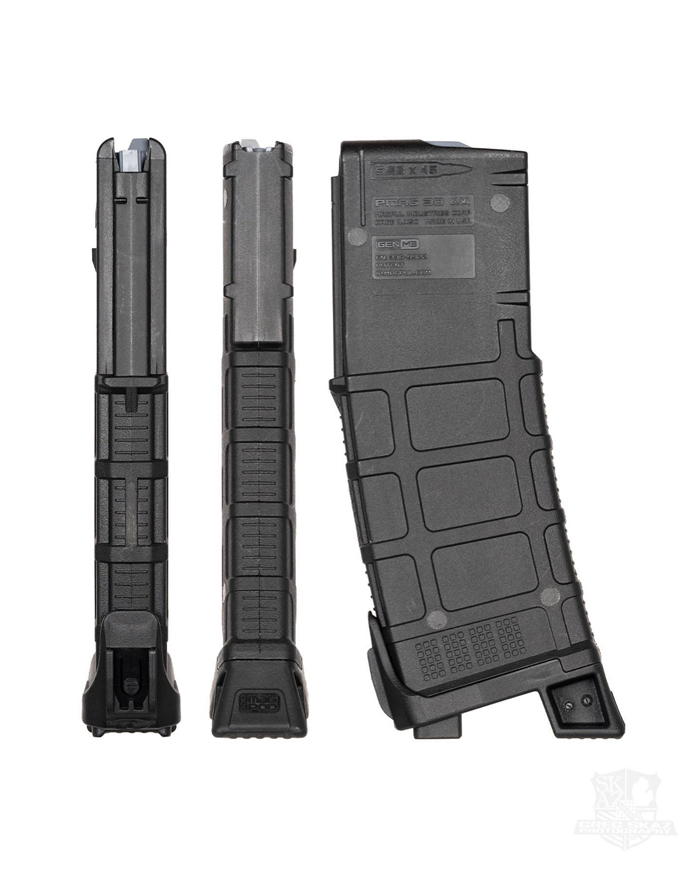 ---
The enlargement pod part of the base plate makes the magazine easier to retain with the bungee tab, ensuring that the GEN M3 stays firmly inside the pouch when not needed.
---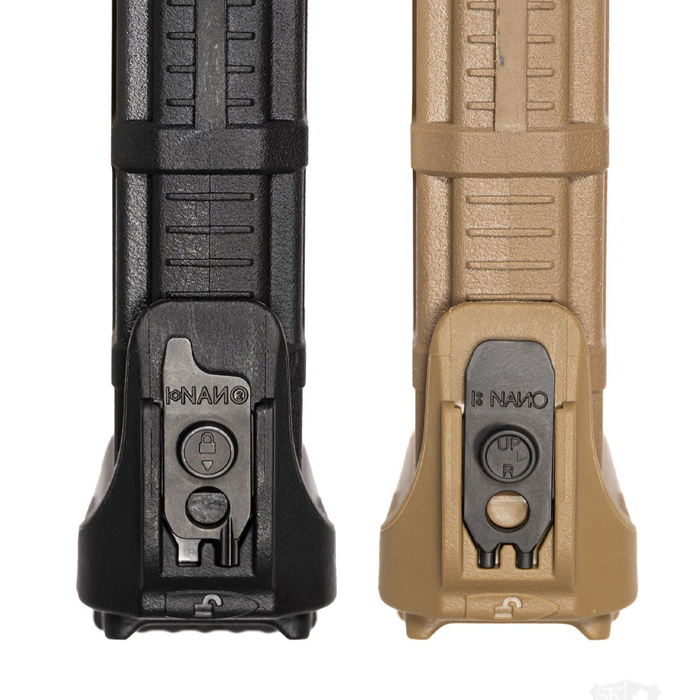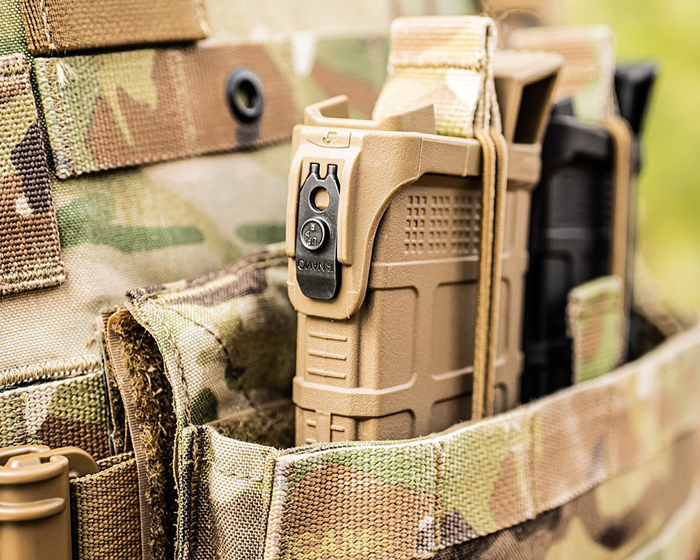 ---
The Gen M3 Mag Pod is available in Black and Coyote Tan colours. Priced at US$27.95, it is sold in packs of 3. Gen M3 PMAG and the NANO/NANO2 tool are not included in the package. It should be available at authorized sellers right now. Press release below:
---
Multitasker Announces the Gen3 Mag Pod Monopod Baseplate

March 23, 2023 (Marietta, GA). Multitasker®, specialty makers of weaponcentric multitools, is proud to release the Gen3 Mag Pod® monopod baseplate compatible with the Gen M3® PMAG® from Magpul Industries Corp.

The Mag Pod simply replaces the stock PMAG baseplate and offers enhanced stability when using the magazine for prone support. Mag Pod's signature "forward bias" geometry features a wide, stable point of contact at the forward edge of the PMAG, instead of relying on balancing the mag on the back edge to stabilize the rifle, and works effectively regardless if the shooting surface is perfectly level. An overmolded Thermo Plastic Elastomer (TPE) basepad provides improved traction on hard/slick surfaces.

The Gen3 Mag Pod's distinctive arched back includes a dedicated docking slot for Multitasker's NANO®/NANO2 micro size optic tools (both sold separately), which are secured via a patent pending detent locking system that is disengaged by using the 5.56 bullet to push the tool out. This built-in slot offers a low-cost secure mounting option for those who wish to have their NANO tool(s) present on a primary mag.

Mag Pod's shape also facilitates predictable reloads by giving the user an extended forward section to grip the magazine and the rear feet have been contoured to work better with securing bungee retaining tabs when inserted into certain mag pouches. And unlike bipods that add additional weight and bulk to the front of the handguard, interfering with lead hand placement, Mag Pod is a rugged 1-pc design that requires no manipulation before use and adds virtually no additional weight or footprint. Best of all, it is intuitive to use, even for novice shooters.

SPECS:

US Patents: 8,590,202 / 9,097,480 / 10,161,705 / 10,684,089 / 10,948,255
Size: 3" x 1.5"
Weight: Less than 1 ounce
Material: 15% glass filled Nylon 6 with overmolded TPE basepad
Available colors: BLACK and COYOTE TAN
MSRP: $27.95 for a pack of 3

Available now via select Multitasker Tools dealers.