Geissele Automatics Introduce The Budget ALG Defense El Jefe Rifle
Gungho Cowboy
13 Sep 2023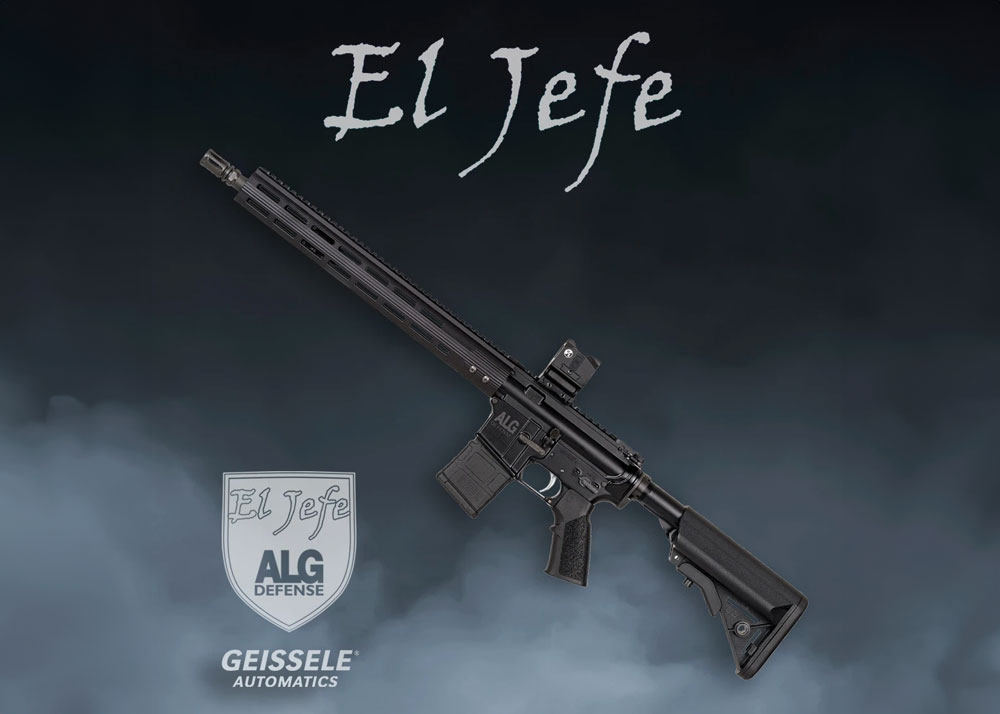 Geissele rifles are known for their high quality, but they often come with a hefty price tag. For those who desire the quality of Geissele rifles but are looking for a more affordable option, the ALG Defense El Jefe rifle is a great alternative. This rifle is designed for shooters seeking a Mil-Spec class rifle at a reasonable price point, and it is manufactured by Geissele Automatics. The El Jefe is a complete rifle system that comes with an included sling and a Warner & Swasey red dot sight.
---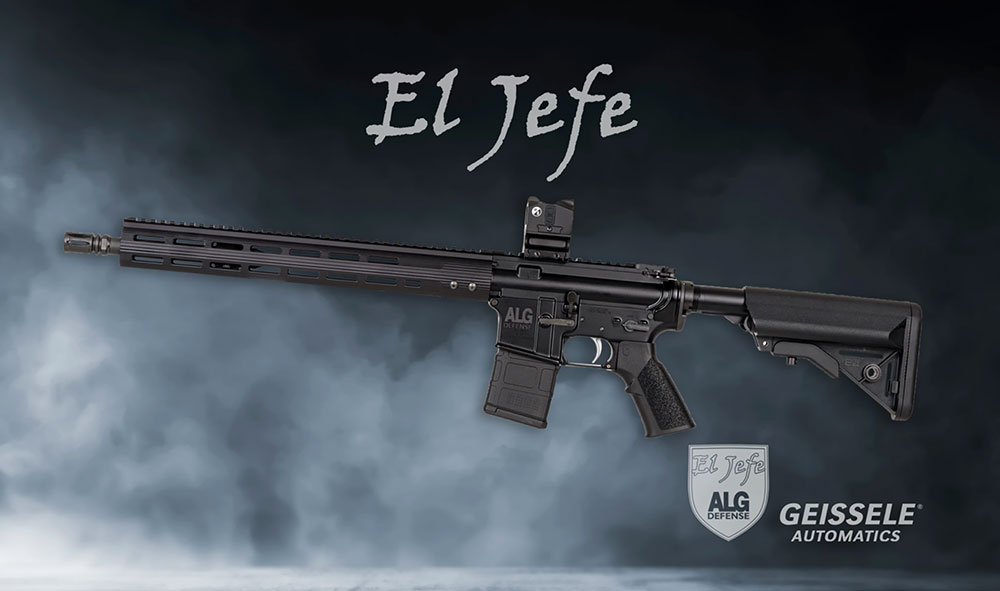 ---
The quality of a rifle begins with its receiver set. The upper and lower receivers of the El Jefe start with domestically sourced 7075 aluminium billets. These billets are heated to nearly 1000°F and then hammered into the rough outside shape of the upper or lower with a 1,100-ton forge press. The forgings are then machined on a CNC horizontal machining centre, where most of the aluminium is removed to create a strong and lightweight part. After polishing and smoothing, the receivers are Mil-Spec Type 3 hardcoat anodized in matte black.
The El Jefe's handguard, renowned as the ALG V03, is characterized by its slim, round profile and subtle M-LOK slots. The V03 uses the ALG rock solid large diameter barrel nut for ultimate stiffness and resistance to rough handling. The rifle also includes a comfortable and ergonomic SOPMOD stock from B5 Systems, which is mated to a 7075-T6 aluminium Mil-Spec six-position buffer tube.
---


---
The El Jefe features a Geissele Super 42 braided wire buffer spring that surrounds an H1 buffer, ensuring reliable cycling even with low-powered steel case ammunition. The reciprocating bolt carrier group is made by Geissele Automatics from Mil Spec 8620, 4140, 4130, and Carpenter 158 steel. The ID of the carrier and gas key are hard chrome plated, while all other parts of the BCG are Manganese Phosphate coated.
The El Jefe is equipped with the renowned ALG Defense Advanced Combat Trigger (ACT). This trigger has been used in countless police duty rifles, including the new U.S. Border Patrol rifle, setting a high standard for smooth, creep-free combat triggers.
---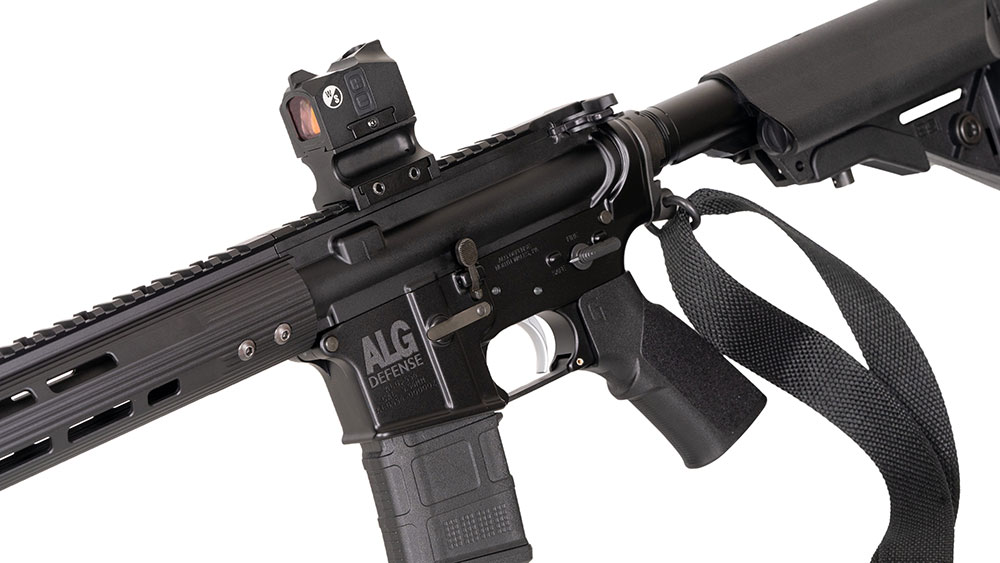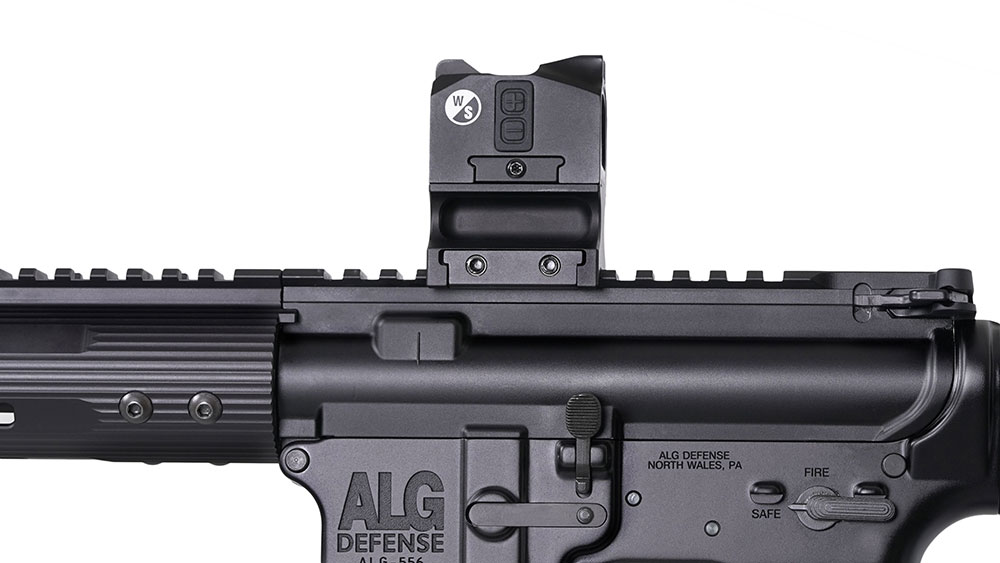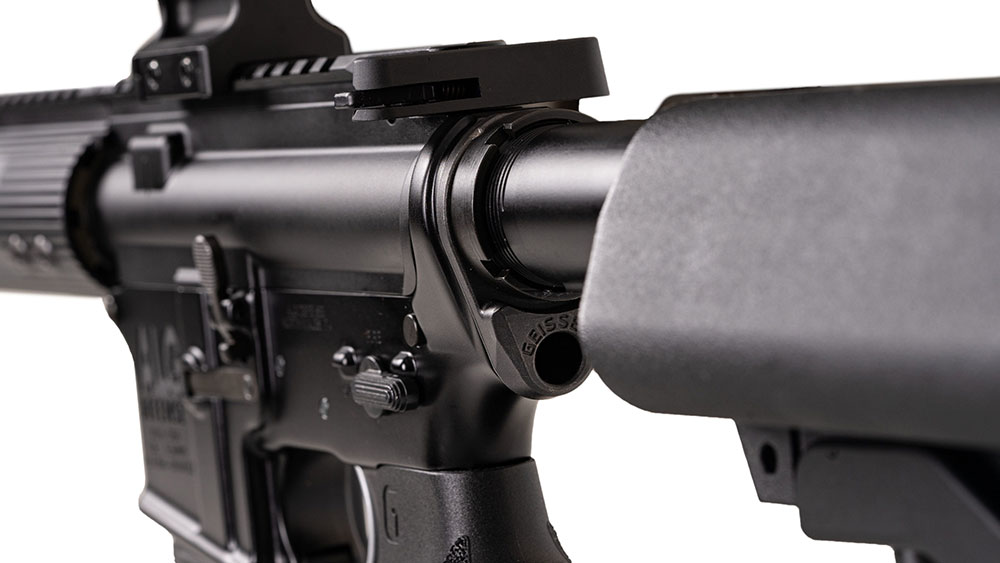 ---
The barrel on El Jefe is machined from MIL-B-11595E chrome moly steel and is button rifled and chrome plated. It has a 5.56 NATO chamber that can handle both .223 Remington and military 5.56mm ammunition. Hard chrome plating provides corrosion and wear resistance, as well as non-fouling properties and resistance to the erosive effect of hot powder gases. This ensures that the barrel will maintain its accuracy for thousands of rounds even if shot at a high firing rate.
To complete the rifle system, El Jefe comes with an M4 carbine Mil-Spec web sling and a pair of steel QD swivels. It also includes a U.S.-engineered Warner & Swasey 3MOA red dot sight with integral backup iron sights, eliminating the need for a separate BUIS set. The sight provides a sharp and clear red dot as soon as the shooter takes aim at their target. A strong scope mount with oversized cross bolts maintains zero during inevitable bumps and drops of a duty rifle. The industry standard of 1.54" red dot above bore centreline gives the best alignment to the shooter's eye while maintaining a cheek weld.
LG Defense El Jefe, 16", 5.56MM - Black Specifications
LENGTH: 16" 
CALIBER: 5.56MM 
COLOR: Black 
LOWER RECEIVER: ALG Mil-Spec Lower Receiver 
UPPER RECEIVER: M4 Upper Receiver Mil-Spec  
BCG: ALG Bolt Carrier Group Mil-Spec 
RAIL: 15" V03 EMR M-LOK, Black 
TRIGGER: ACT Trigger  
BARREL: 16.25" CHF, Barrel Assembly, 
GAS SYSTEM: Geissele Mid-Length 
GAS BLOCK: Super Combat Gas Block, Nitride 
CHARGING HANDLE: Mil-Spec Charging Handle 
MUZZLE: A-2 Flash Hider 
SAFETY: Mil-Spec Safety Selector 
BUFFER TUBE: Mil-Spec 6 Position, 7075-T6 
BUFFER ASSEMBLY: Mil-Spec Braided Buffer Spring with H1 Buffer 
STOCK: B5 Systems Enhanced Sopmod Stock 
GRIP: Geissele A22 Grip, Black