GBRS Group's Lerna Mount Kit For EOTech, Aimpoint and Trijicon Optics Is Now Available
Logan
21 Aug 2023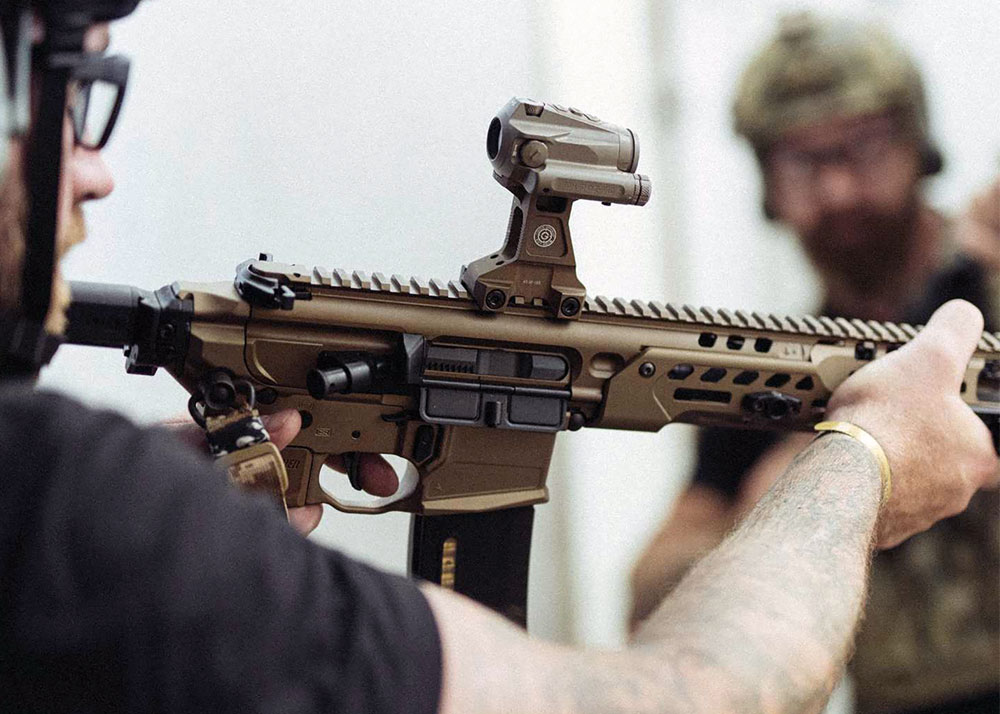 The Lerna Mount was created by the GBRS Group in response to the demands of end-users who preferred a 2.91" optic centerline for its rapid target acquisition and upright posture, but did not require an IR laser. Lerna is the first stand-alone optic mount designed specifically for end-users, providing a 2.91" optic centerline for quicker target identification, regardless of obstructions from gear or equipment such as EarPro/Comms headsets, gas masks/CBRN, and night vision devices.
---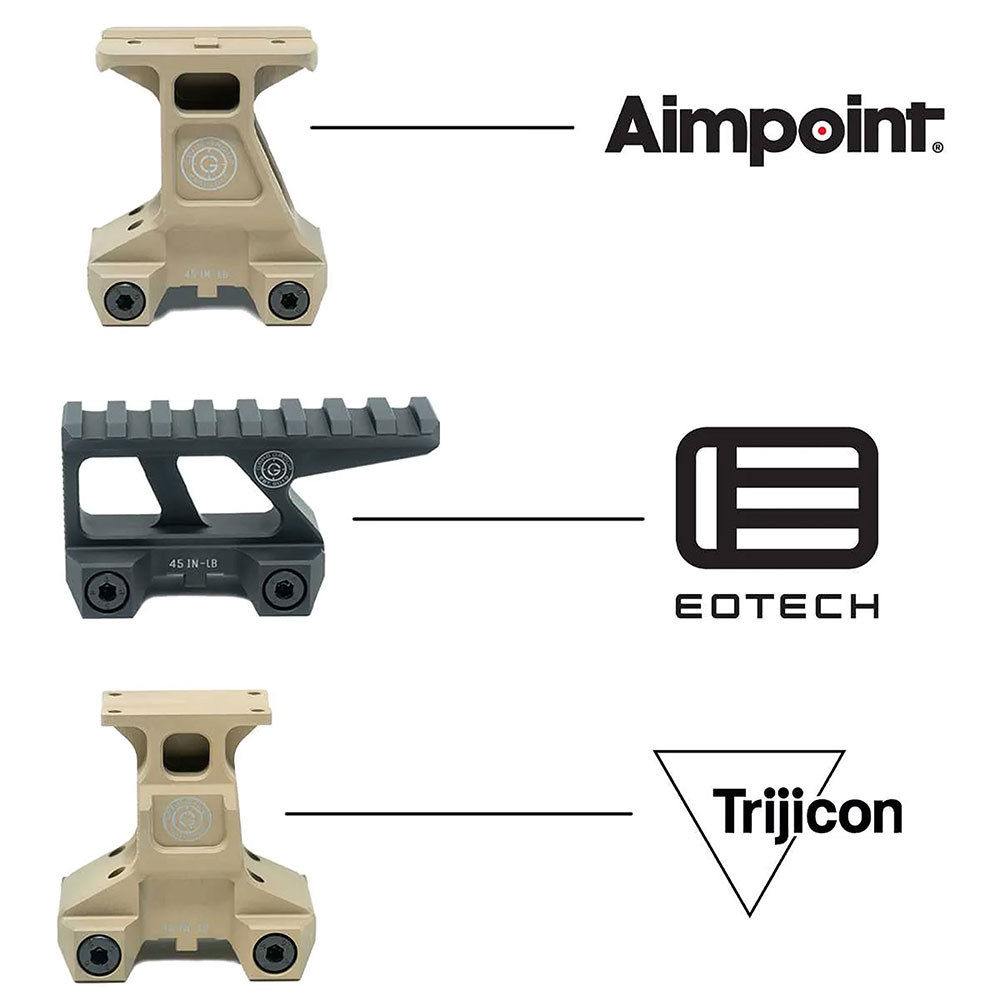 ---
A higher optic mount enables a more dynamic posture and a "heads-up" approach, allowing users to keep their spine upright and present their body armor or plates towards potential threats. This "heads-up" style facilitates quicker information processing and heightened situational awareness.
This stand alone option is intended for those who operate with gas masks, those dealing with a cross eye dominant issue and those who seek a more natural position when transitioning from pistol to rifle.
---
---
The mount is made of 6061-T6 Aluminum with a Type 3 Class 2 Hard Coat Anodize (Black for FDE*) finish according to MIL-A-8625. The clamp bar is made of 17-4 PH Stainless Steel H900 Condition with a Melonite QPQ finish. The screws are also made of 17-4 PH Stainless Steel H900 Condition with a Melonite QPQ finish. The washers are made of 18-8 Stainless Steel with a Passivated Black Oxide finish.
---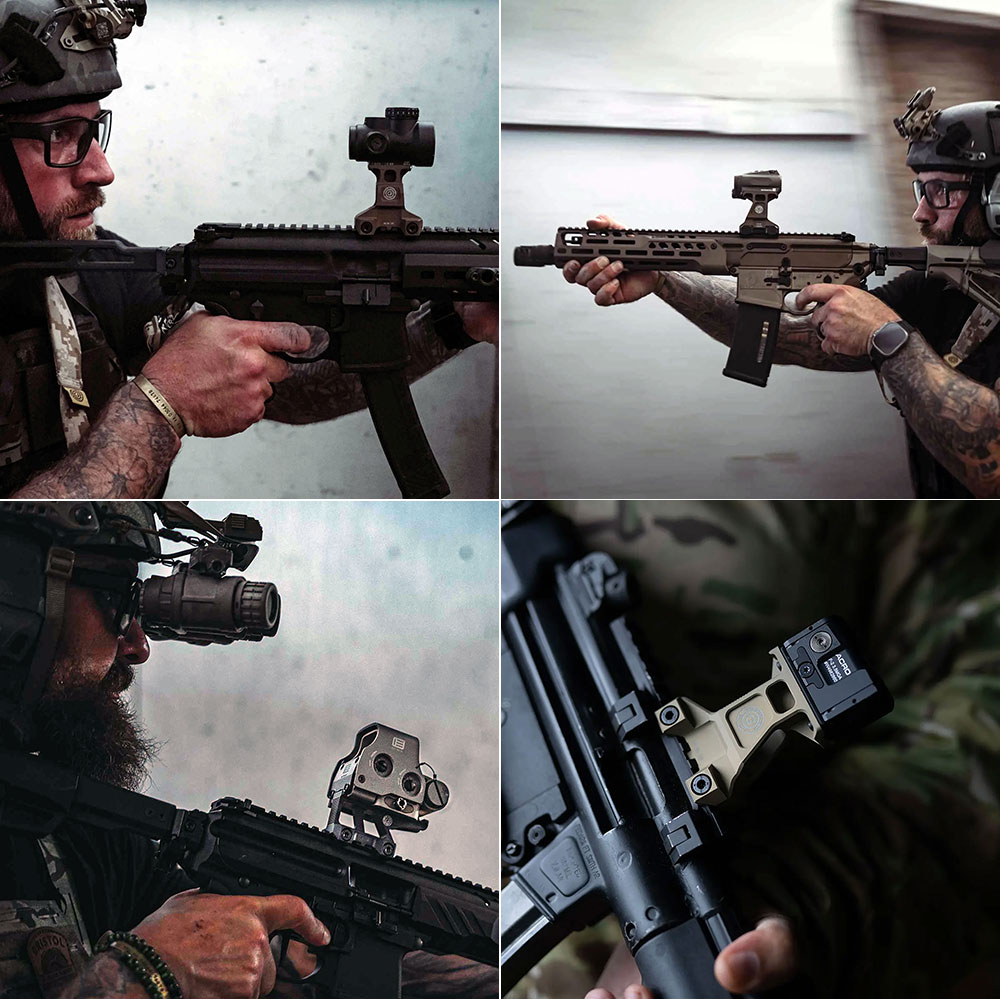 ---
The weight of the mount varies depending on the type of optic used. The Aimpoint mount weighs 4.8oz, the EOTECH mount weighs 4.2oz, and the Trijicon mount weighs 4.3oz.
The Lerna Mount is compatible with all red dot sights which incorporate the Aimpoint MICRO mounting convention and optimized for the Aimpoint MICRO T2 red dot sight or similar footprints. It is also compatible with all EOTECH Holographic Weapon Sights (HWS) Series optics or similar footprints, as well as all Trijicon MRO red dot sights or similar footprints.
The Lerna Mount as a stand-alone optic mount designed for end-users that offers a 2.91" Optic Centerline promised faster target identification and increased situational awareness. Made of high-quality materials and compatible with a variety of popular red dot sights this mount presents an improved way of using optics.