Garmin Instinct Crossover Solar Smart Watch Has A Tactical Edition
Gungho Cowboy
15 Nov 2022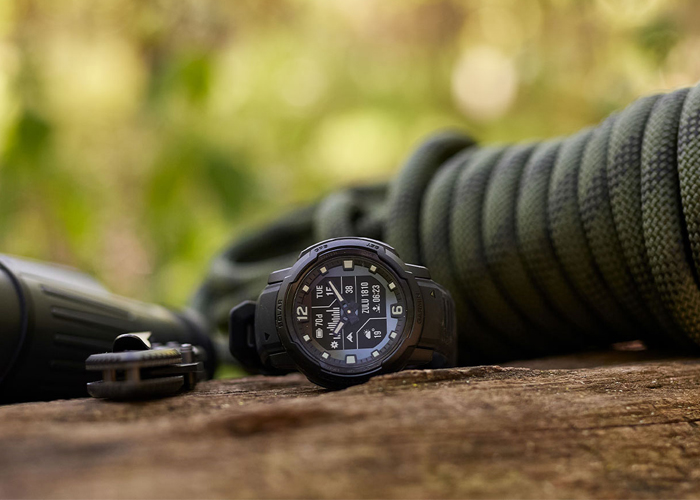 Garmin just made my Christmas shopping priority list even harder. I'm a sucker for tactical watches and smart tactical watches offer more than what I need. With the release of the Instinct Crossover Solar smart watch that has Tactical Edition, I may have to cross out some airsoft guns and gear that made to my shopping list for the Holiday season since I just have a meagre budget.
The Garmin Instinct Crossover Solar Smart Watch is what can be considered a Hybrid watch which for watch fans is attributed to the Fossil hybrid watches. A hybrid watch has analog watch features plus features that are seen in smart watches which goes beyond time keeping.
---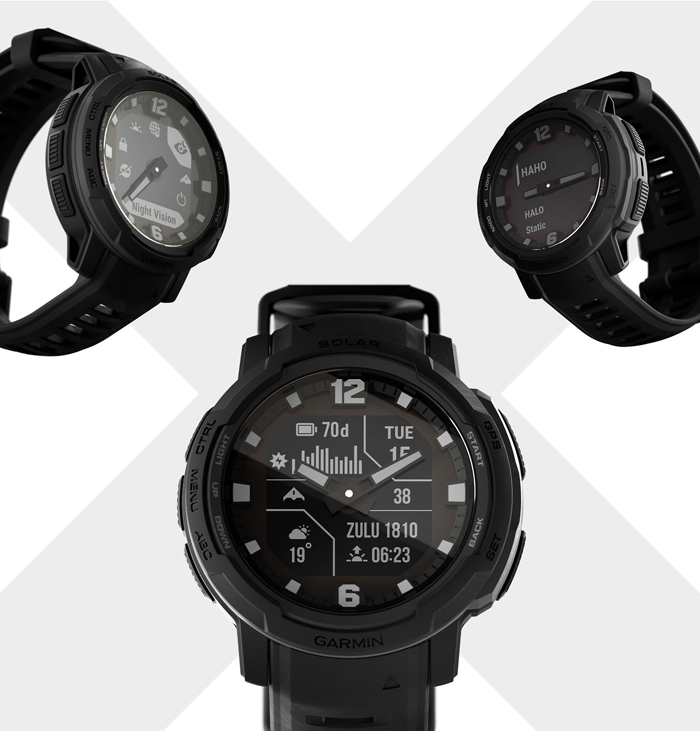 ---
While Garmin already does Hybrid watches in the form of the Vivomove, the Instinct Crossover Solar Smart Watch is its first foray for a durable hybrid watch that can be used for the outdoor.  As a smart watch, it has the activity tracking features just like what its competitors offer such as various exercises, VO2 max, sleep score, heart rate, stress tracking, HIIT, SpO2, notifications, payments, and navigation.
For the Tactical Edition, this is where what milsimers, first responders and military personnel will love the Garmin Instinct Crossover. It has Jumpmaser mode that is in accordance with military guidelines and Tactical Activity which shows time, pace, time of day, elevation and location in both coordinate types. For night operations, it is compatible with Night Vision devices allowing for easy reading with night vision devices on.
And if security is an issue wherein a smart watch can contain a lot of information that can reveal what the owner is up to, it has a Kill Switch feature that wipes the memory of the device.
---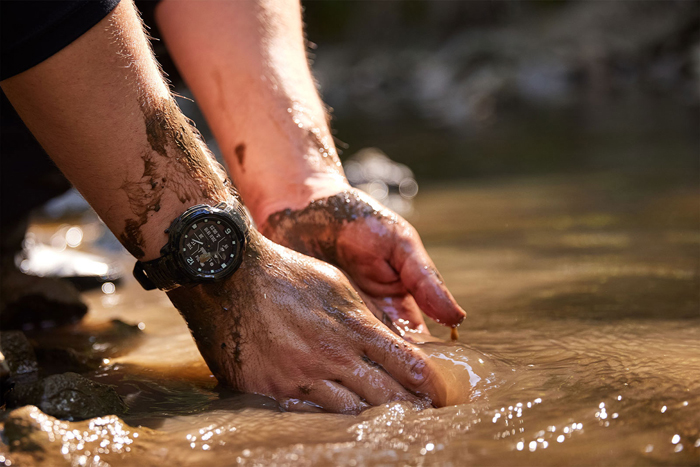 ---
Perhaps it can be overkill for Milsim and airsoft use, but these are useful for those who rely on the information collected and stored in the Instinct Crossover. If you don't need the features of the Tactical Edition, you can always opt for the Standard Edition.
The Garmin Instinct Crossover Tactical Edition will set you back US$600 whilst the Standard Edition is US$550.00.