FN SCAR-H PR & Glock 17 Pistol Get Selected By The French Army
Logan
09 Jan 2020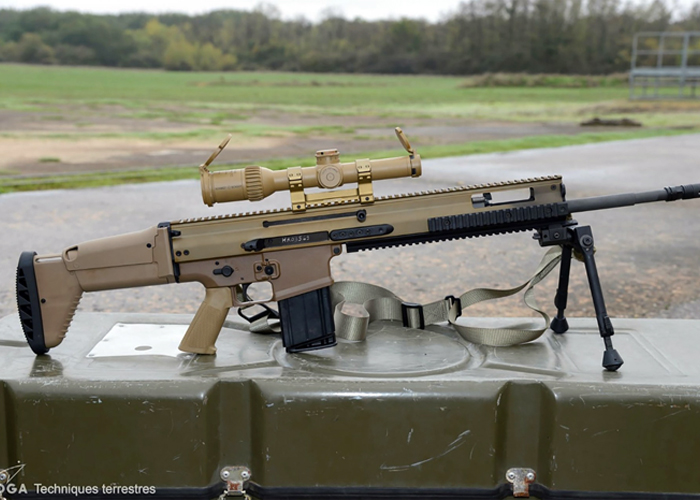 The French Army (Armee de Terre) continues with its updating with its weaponry. In 2017, they selected the Heckler & Koch HK416 rifle, designating it as the HK416F to replace their FAMAS bullpup rifle. In 2020, the French Ministère des Armées officially announced that it will be conducting a €100 million procurement of 2,620 FNH SCAR-H 7.62mm NATO PR semi-automatic sniper rifle, which will be designated as the Fusils de précision semi-automatiques (FPSA).
According to FN Herstal, the SCAR-H PR is the precision rifle version of the modular SCAR family. It's design makes lay down accurate and rapid fire in short and long ranges. The version for use in the French Army will be equipped with Schmidt & Bender high-end rifle scopes with clip-on night sights. Also part of the FPSA equipment is the clip-on thermal sights from OIP Sensor Systems. Such equipment will be used depending n mission requirements.
Deliveries are expected to begin this year and the FR-F2 rifle which has been in service since the 1980s will be phased out.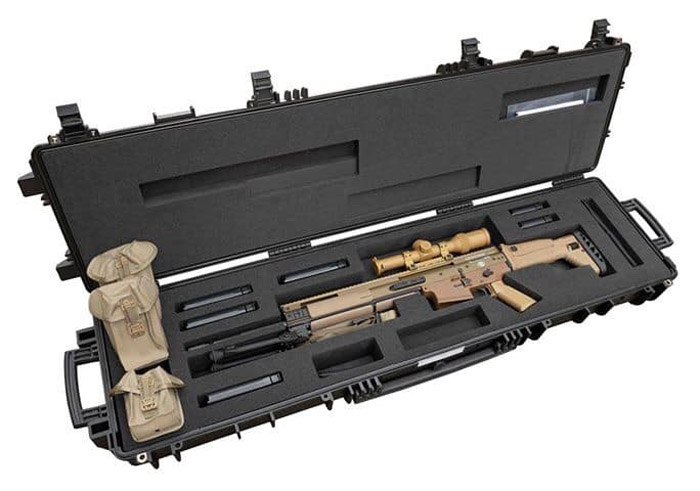 The US SOCOM uses the SCAR-H PR, designating it as the Mk20 Mod 0 Sniper Support Rifle (SSR). We believe that the airsoft version of this is the VFC MK17 SSR which is produced under licensing agreement with Cybergun, unless we are wrong.
More details of this announcement can be found at the Direction générale de l'armement (DGA) website, the procurement arm of the French Defense Ministry.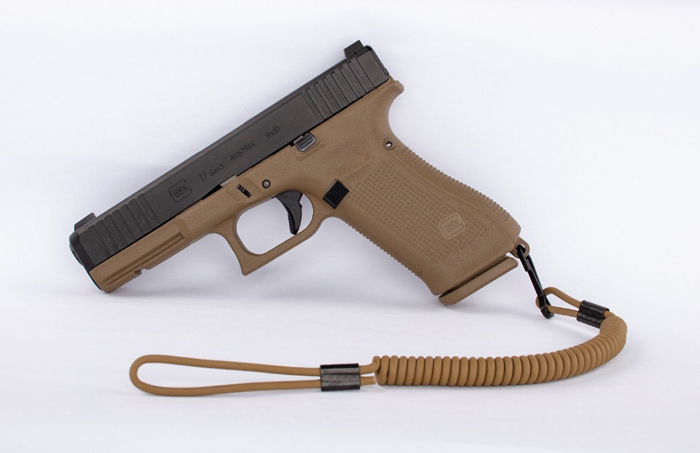 Also, their pistols get updated, which will cover also the Air Force and Navy. They have awarded Austiran gun maker Glock a contract worth €44 million which will be a version of the Glock 17 that meets the specifications of the French Armed Forces. It is expected that Glock will be equipping the pistol with "night-time" sights while Sellier and Bellot will be providing ammunition and UTM training kits.
Over 74,000 pistols will be delivered by Glock  by 2020. The breakdown of allocation according to the DGA press release is 80% will be for the Army, 10% for the Air Force and 8% for the Navy.
The Glock 17 pistol will be replacing the PA MAC 50 which date from the 1950s, and the PAMAS G1.
French airsoft company Cybergun holds the Glock license for use in France and other French Territories.
Photos used in this story are from the DGA.