Faxon Firearms Produces Another Lightweight 5.56 Rifle: The ION-X Hyperlite
Gungho Cowboy
21 Jul 2023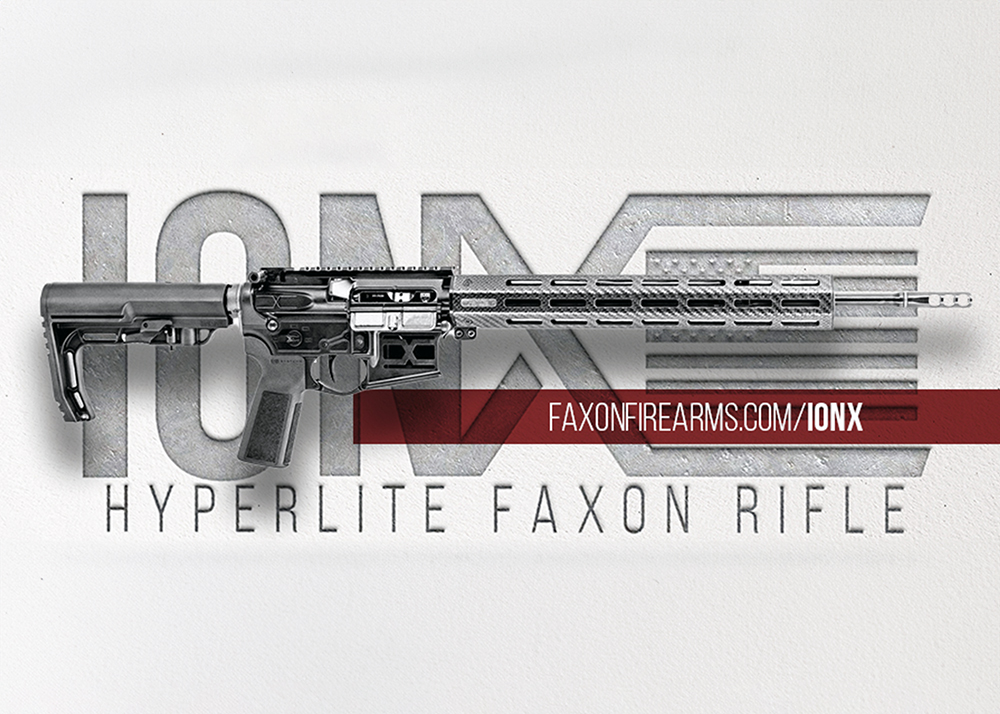 Faxon Firearms, a leading manufacturer of high-quality firearms and components, just announced the release of the Faxon ION-X Hyperlite 5.56 Rifle. This new rifle is an updated version of Faxon's popular ION FX5500 Rifle and is designed to meet the needs of competitive shooters and firearm enthusiasts. Previously, they released the ultralight rifles setting a standard in lightweight rifles, but they just upped the ante with the Hyperlite.
---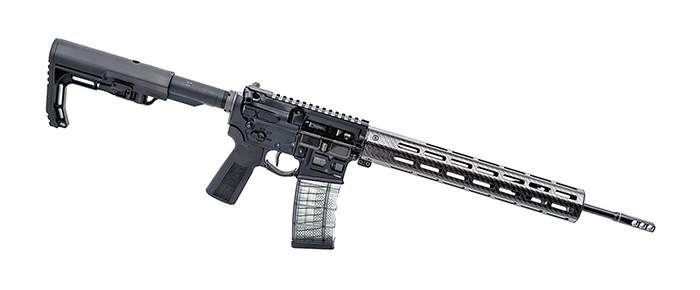 ---
The Faxon ION-X Hyperlite 5.56 Rifle features a lightweight design, weighing in at under 5 lbs, making it easy to handle and manoeuvre. Its 16" 5.56 NATO pencil profile barrel and slim 3-port muzzle brake provide an unparalleled shooting experience. The rifle also includes a range of high-performance components such as a Faxon Gunner Lightweight M16 Bolt Carrier Group, Carbon Fiber M-LOK Handguard, and an adjustable gas block.
---

---
Faxon Firearms says they take immense pride in the quality and attention to detail of their products. Each rifle is carefully crafted in-house at their state-of-the-art facility in Greater Cincinnati, Ohio using top-quality materials and adhering to strict manufacturing standards. Additionally, Faxon Firearms offers a Lifetime Guarantee on their products, including the ION-X Hyperlite 5.56 Rifle.
The Faxon Ion-X Hyperlite Rifle is an affordable ultralight AR15 that is perfect for competition shooting or for those who enjoy the soft recoil of a finely tuned lightweight rifle. It comes with a range of out-of-the-box upgrades including a tuned gas system, Gunner lightweight bolt carrier group, ambi charging handle & safety selector, Hiperfire EDTDM trigger, and more.
---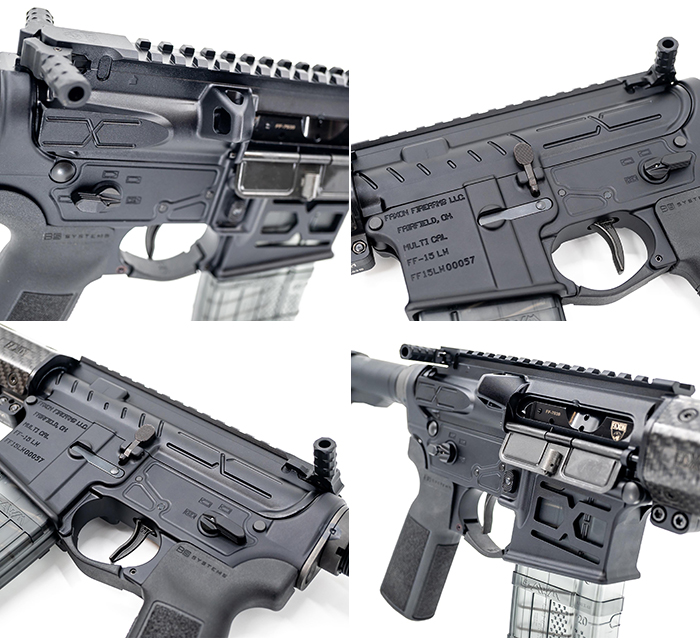 ---
Dustin Wallace, Director of Marketing & Customer Service at Faxon Firearms said, "Our goal at Faxon Firearms has always been to deliver unrivalled quality and value to our customers. With the introduction of the Faxon ION-X Hyperlite 5.56 Rifle, we are taking that commitment to the next level. This rifle combines exceptional performance, lightweight design, enhanced aesthetics, and unmatched durability, making it an excellent choice for serious shooters."
---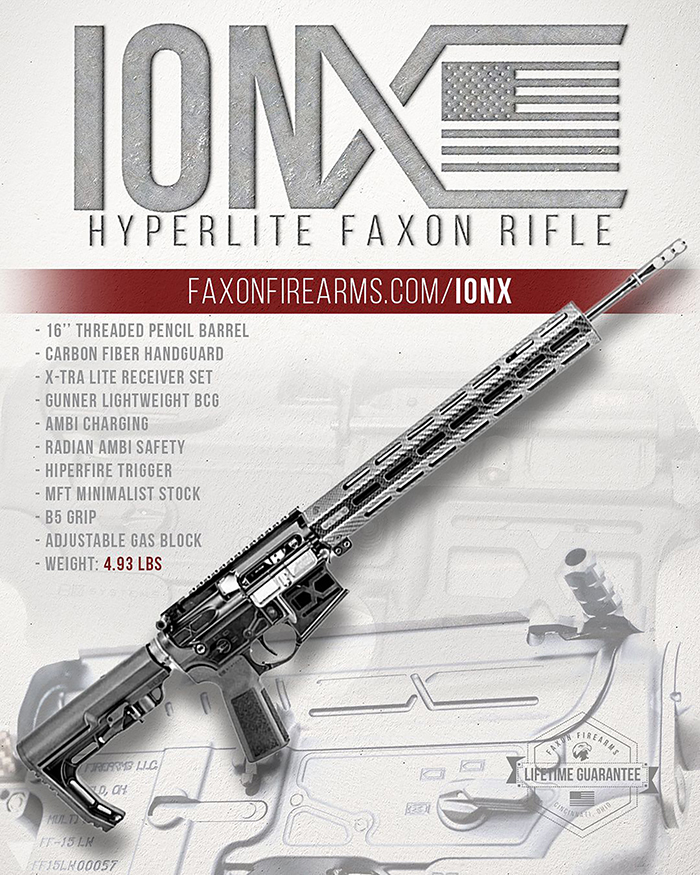 ---
The Faxon X-Tra Lite Receiver Set is another impressive product from Faxon Firearms. It features a lightweight design that is 2.08 ounces lighter than their standard forged receiver set and has been trued by Faxon at their Greater Cincinnati, Ohio facility. The receiver set also includes aesthetic milling with Faxon's heritage "X" logo and a skeletonized magwell for further weight reduction.
Overall, the Faxon ION-X Hyperlite 5.56 Rifle and X-Tra Lite Receiver Set look to be good choices for shooters looking for a lightweight design, reliable performance, enhanced aesthetics, and unmatched durability.