FAA Released A "Notice of Proposed Rulemaking" On Remote ID On Drones
Logan
03 Jan 2020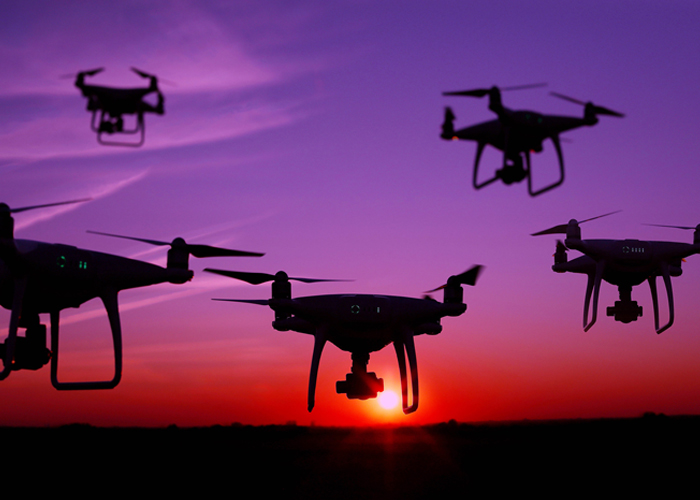 With more drones up in the air than ever before, authorities have been looking for ways to regulate them properly so they won't be a menace from above. Regulations such as licensing of drone pilots, height ceiling and weight limits, registration of drones, have already been implemented. Now, the Federal Aviation Authority (FAA) has released a "Notice of Proposed Rulemaking" on Remote ID on Drones.
The 319-page document was published last December 31, 2019 and has this summary:
This action would require the remote identification of unmanned aircraft systems. The remote identification of unmanned aircraft systems in the airspace of the United States would address safety, national security, and law enforcement concerns regarding the further integration of these aircraft into the airspace of the United States while also enabling greater operational capabilities.
If approved, drones will have to broadcast their location and identification directly, transmitting the same information to the FAA's location tracking system using internet connections. For drones that fly within 400 feet of their owners, they do not have to broadcast but will need to transmit the information via the internet. A bit problematic for those who fly drones in locations where there are no cell towers they can ping and connect to the internet. Operators can choose transmitting their drone's serial number or generating a random alphanumeric number.
One of the benefits seen with identification of drones it the increased commercialization of drones as companies are looking into unmanned aerial vehicles to conduct deliveries or drop off mail, especially urgently needed medication. The identification of drones can lead to a managed traffic system, which will lead to drone safety and allows the authorities to identify the owners of rogue drones.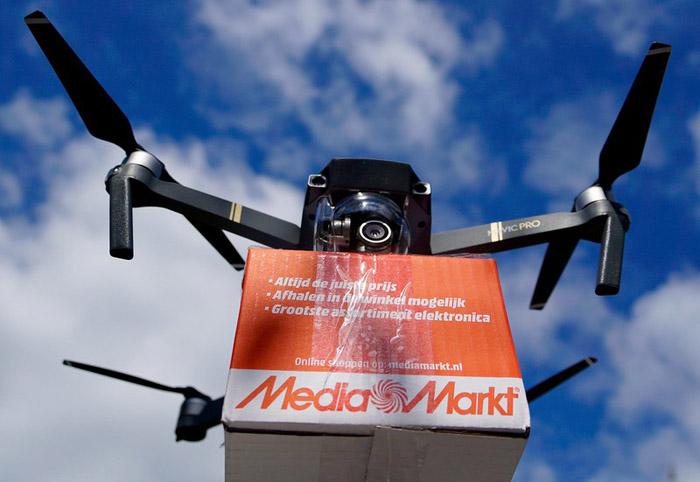 Photo: Drone Delivery by Routexl.com on Flickr
Drones that weigh around below 250 grams or 0.50lbs are excluded. An example of a capable drone that is exempted is the recently released DJI Mavic Mini.
Drones are used in airsoft events, either as part of gameplay (reconnaisance drones or attack drones) or as aerial cameras to record an airsoft game or event. Operators of such drones for airsoft will have to comply with such rule if it in goes into effect.
Drone owners and the general public have 60 days since the publication of the proposal to give their comments.  If approved, owners will have three years to comply.

Top photo by Marco Verch and licensed under Creative Commons 2.0.