Excited About The TAGinn "Dominus" Mortar Training System? Here's What You Need To Know
Logan
07 Jul 2020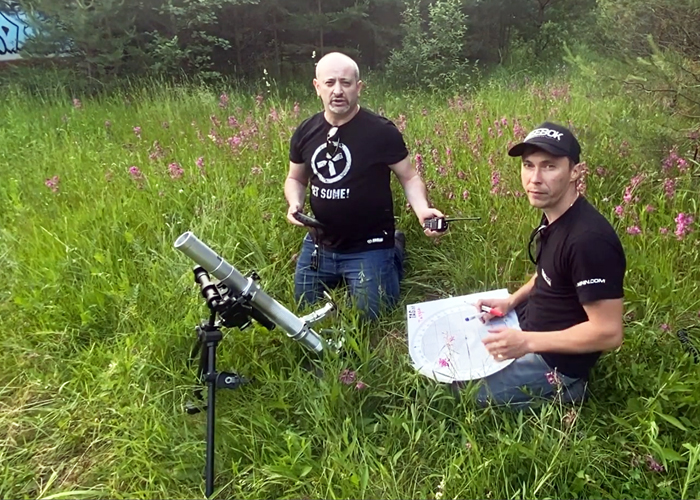 Airsoft events, especially Milsim events, will soon have another tool that will make realism to another level. TAGinn has been developing their "Dominus" mortar system that will put other airsoft mortar systems to shame --- being the most realistic in operation and can lob its rounds at longer distances than possible.
The "DOMINUS" is a scaled pneumatic replica of M224-A1 US Army's 60mm mortar, but instead of lobbing a 60mm-style mortar round, it uses 45mm due to safety purposes. Since it is pneumatic, it uses HPA to propel the round to a distance of 300 meters.
TAGinn will be providing two types of rounds to use with the "Dominus". The first one is the Impact Round which is in green color that bounces to up to 1 meter upon impact and then explodes in 0.3 seconds. This is again for safety purposes so that the pyro round explodes up in the air rather on as someone may just get hit on the ground and rattled by the pyro explosion. The other round is the smoke round, which will be in orange color and can be used in laying down smoke to mask the movement of players whether they are in offense or in retreat.
The "Dominus" is being marketed to the airsoft and milsim events as well as a potential mortar training system for interested security organizations due to its realistic operation. But before you get interested in purchasing one, and rest assured, it will not come cheap, you will need to know how to operate it, especially aiming and firing at short or long distances and making corrections so that the rounds fall on the desired areas.
Here is Mark Butman of TAGinn explaining how to use the "Dominus":
"Dominus" mortar aiming and correction test #1 - Short distance.
A rough explanation on how to operate the "Dominus" training mortar.

This is an early showcase that lets us understand the entire idea of how to aim, correct, and hit targets. The short (up to 150m) distance.
"Dominus" mortar aiming and correction test #2 - Long distance.
The "Dominus" mortar forward observer's point of view.

This footage shows the importance of fine correction of fire. 260 meters distance not even allowing you to hear the moment of the shot, so you may just hope that the person who corrects the fire knows what to do...
Is it what you want for a mortar system to use in airsoft? For milsimer, this is something that they want in their tools to give a more "immersive" experience in their events. As mentioned before, it will not come cheap, so if you are determined in owning going to be having your airsoft team invest in one. We see airsoft events organizers, field owners and training groups will be more interested in investing in it.
Check with your local laws or field site rules if you would be allowed to use one to be sure before plunking your hard-earned money on one. No information yet on pricing and release date but one thing is for sure, this is not vaporware and it will be released, given the track record of TAGinn.