Do You Want Your Photo Included In The LCT Airsoft Calendar For 2024? Here's How:
Logan
20 Jul 2023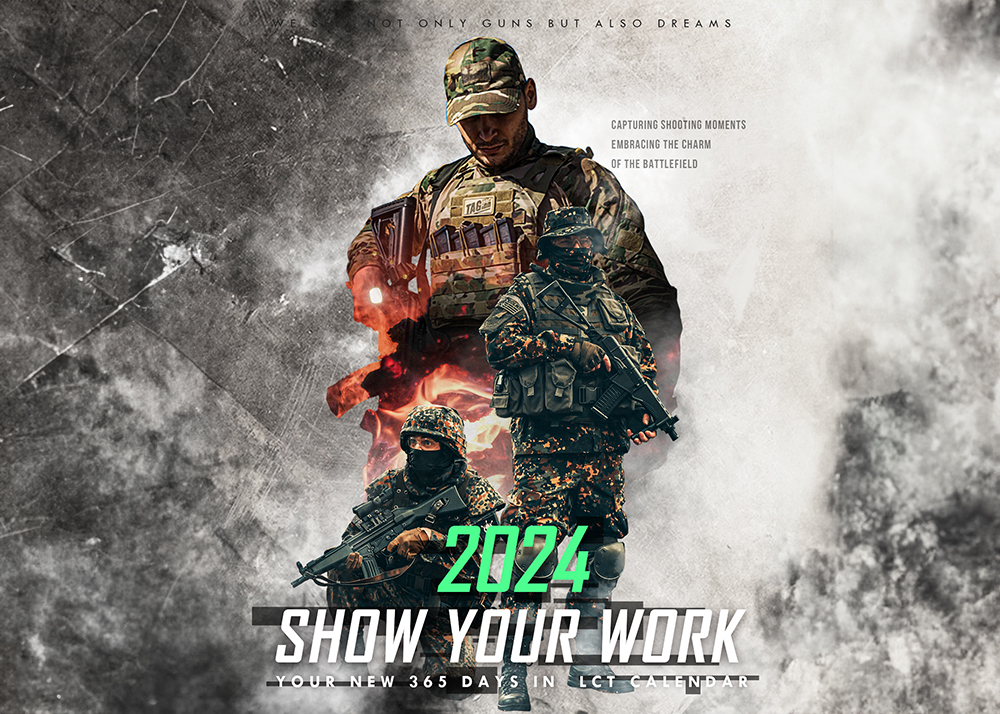 Do you want to show off your airsoft guns and gear to the world? Do you want to be featured on the LCT Airsoft calendar for 2024? If so, you should join their "Show Your Work: Your 365 Days In LCT Calendar 2024" project. They are looking for photos of airsoft enthusiasts using LCT Airsoft products in various scenarios.
LCT Airsoft is a company that values the feedback and support of their customers. They appreciate the diversity and originality of their fans and their ways of using LCT Airsoft products. They want to showcase your photos on their calendar and share your experiences with others. Whether you are playing, training, or cosplaying, they want to see your style and passion.
To participate, you need to send your photos to LCT Airsoft by August 31, 2023. Make sure your photos are clear and high-quality, and that they display LCT Airsoft products prominently. You can send as many photos as you want, but only one will be selected for each month. You can also include a short description of your photo and what it means to you.
In order for your submission to be considered, you must follow the regulations:
Resolution and format: 3000 x 2000 minimum at 300 dpi in horizontal/landscape orientation. File formats accepted are TIFF or JPG.
Send the download link to "[email protected]" with subject line "LCT 2024 Calendar".
Photos that contain non-LCT Logos or brands are not accepted.
The owner/author of the selected photo will be notified by LCT and will be sent the gift from the company
Furthermore, you will need to have a formal agreement that you will allow LCT to use your selected photo for their publicity purposes. You can download the form to sign it and email it to the email address above together with the photo submission.
This is a great opportunity to be a part of the LCT Airsoft community and have your work recognized by others. You might even get to see some famous airsoft personalities on the calendar who have also submitted their photos. Don't miss this chance and send your photos today. You could be one of the lucky winners to be on the LCT Airsoft calendar for 2024. We wish you all the best!
---