Do You Have What It Takes To Be A Master Of Airsoft? Take The Custom Airsoft Gun Challenge!
OptimusPrime
26 Mar 2020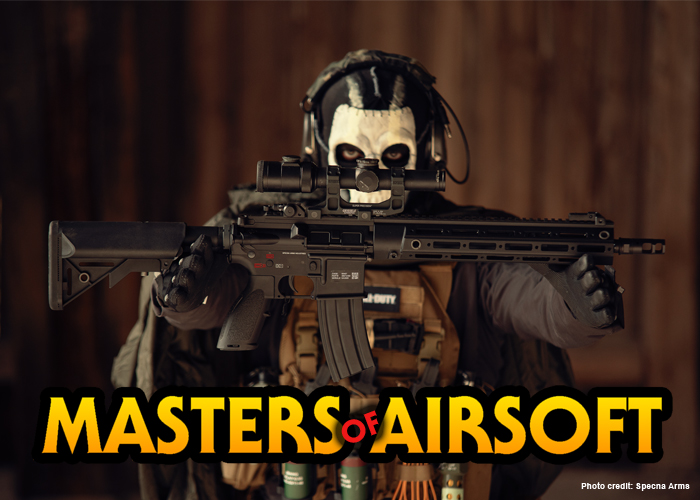 Are your creative juices as an airsoft gunsmith flowing? Being an airsoft gunsmith takes a lot of skill. Apart from being technically proficient at improving the performance of an airsoft gun, presenting it in such a extricate way that reminds us of a Japanese sword maker who forges the tamahagane into an exquisite, beautiful and deadly katana that a Samurai would proudly wield, is really another level.
In these times of being holed up inside their homes as the pandemic rages on, airsoft players got a lot of time in their hands. Many have dug deep into their personal airsoft armouries to clean and tune their airsoft guns. But there are others who fancy being creative airsoft gunsmiths that they decided to do their own projects of making custom airsoft guns for their own and others' enjoyment.
Thus, we launch the "Masters of Airsoft" a custom airsoft gun contest. We invite all airsoft gunsmiths, whether they are professionals or amateurs, to show us their custom work. Tentatively to start on April 6 (date may change pending confirmation from sponsors), we shall be accepting submissions of the photos and videos of custom airsoft guns in the following initial categories:
Custom Bolt Action Sniper Rifle
Custom DMR Build
Custom AR/M4/M16
Custom AK Build
Custom World War I/World War II Build
Custom Pistol Build
Custom Shotgun Build
Custom Movie-Themed airsoft Replica
Custom Fantasy/Video Game Build
Custom Post-apocalyptic-themed Build
Custom Budget Build (under US$500)
and more!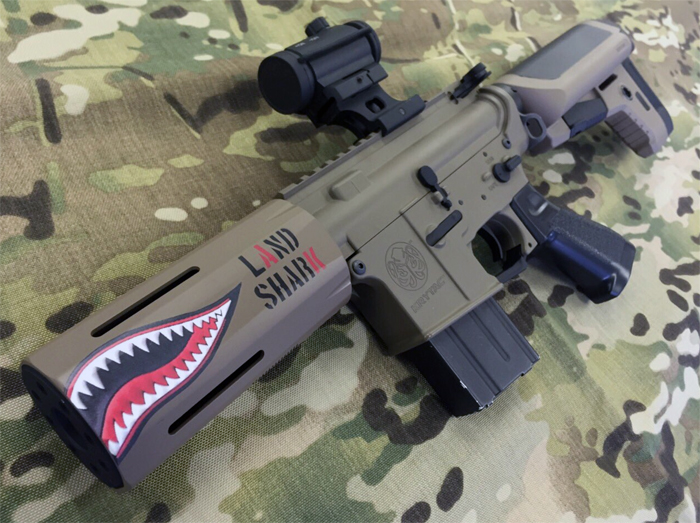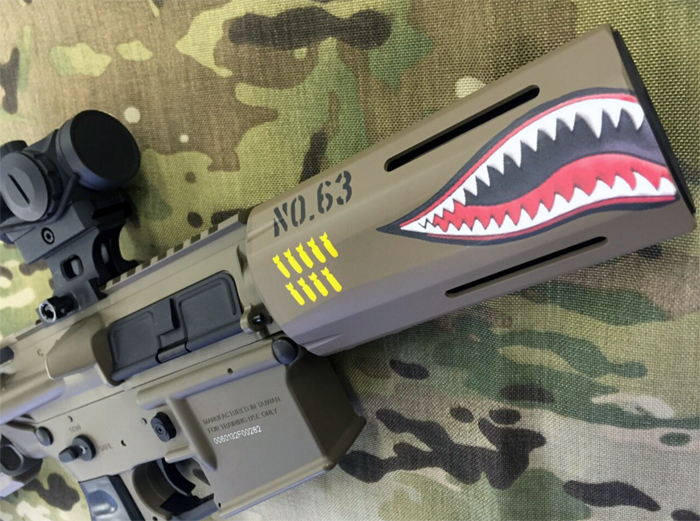 Sample custom work: Laylax's Nomura Landshark Koji Custom Krytac SDP
Once we open for submissions, we require participating gunsmiths to submit the following information:
Short description
Base gun (model and manufacturer)
List of parts (internal and external) used
Duration of build (how long it took the project to complete)
Paint/coating used if any
Budget
A short video uploaded on YouTube showing performance (and also a proof that it actually works)
The winning custom airsoft gun will be determined by online voting in most categories but there will be categories (to be determined) that will judged by sponsoring airsoft manufacturers. So stay tuned!
Whilst we prepare the website for the custom airsoft build-off, interested airsoft gunsmiths better get busy with their custom designs and if they already have existing custom builds, to improve on them and make them ready when the contest.
Are you prepared to accept challenge? We wait for your reply.
Top photo: Specna Arms photo featuring Inzzen Cosplay/Gamer who you can find on Instagram.