The Digital Arms Barrett Firearms M82A1 NFT Collection Is Now Online
Gungho Cowboy
07 Jul 2023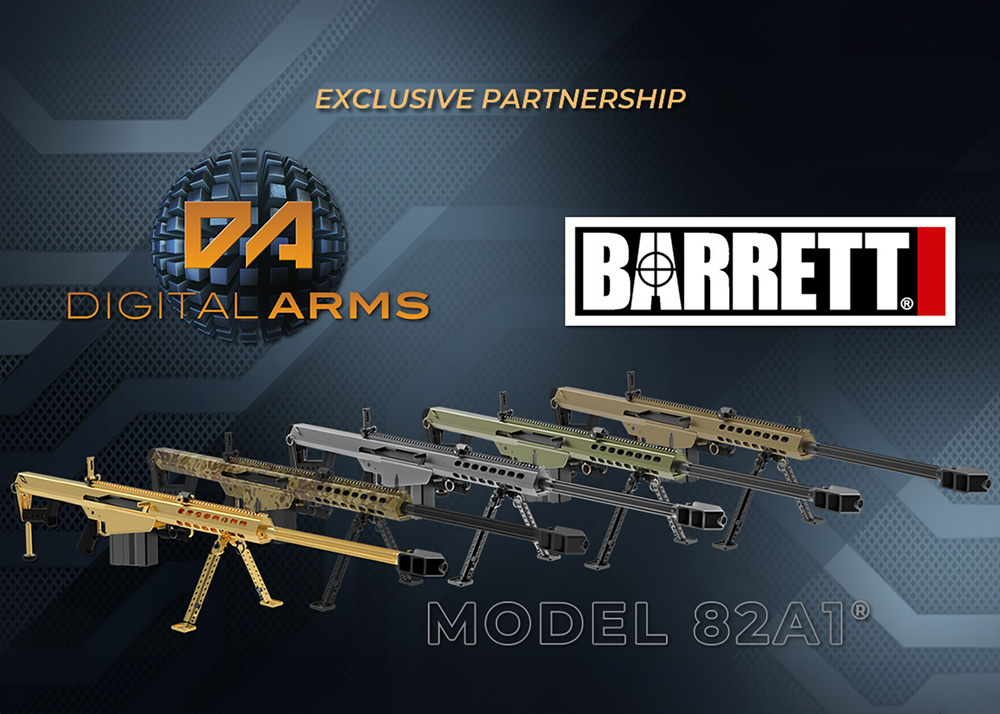 Last year, Digital Arms the world's first digital marketplace for the collection of firearms NFTs. Whilst the hype about NFTs (Non-Fungible Tokens) has died down, the NFT markets continue to grow. Digital Arms have signed up Barrett Firearms, CMMG, Primary Arms, and ZEV Technologies to be part of this firearms NFT collectables venture.
Digital Arms and Barrett Firearms finally launched the Barrett M82A1 NFT Collection last 28 June. This is a chance to own a digital version of the legendary Barrett M82A1, crafted from the same 3D CAD files used to make the real ones.
---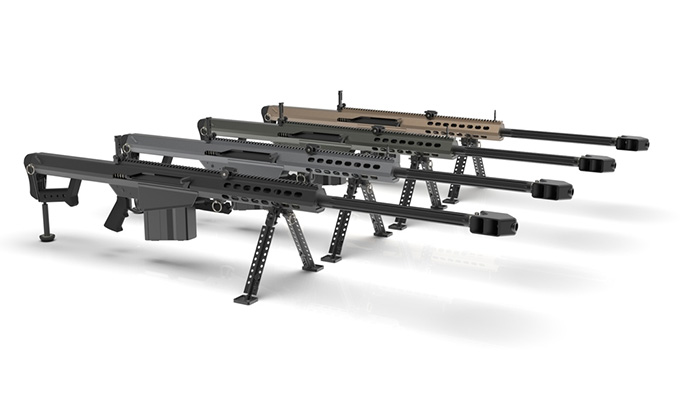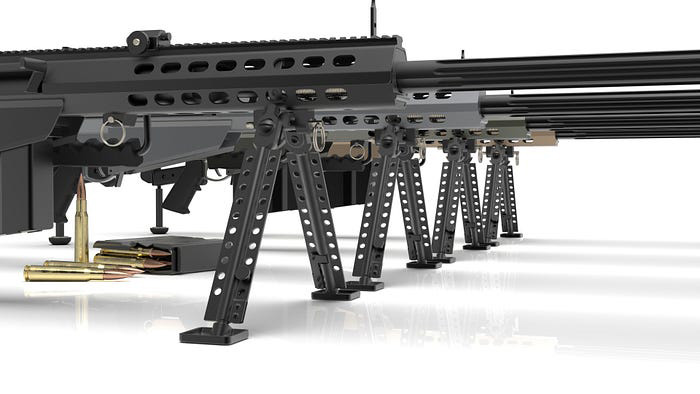 ---
NFTs are one-of-a-kind digital assets that live on the blockchain, where they can be verified and traced. The Barrett M82A1 NFT collection captures the essence of this uniqueness, giving collectors a rare opportunity to own a piece of digital history.
According to Digital Arms, the Barrett M82A1 NFT is more than just a digital asset. It is a digital treasure that can be compared to a first-edition book or a unique artwork. It is also a digital passport that grants its owners access to various benefits within the Digital Arms ecosystem and beyond.
Some of these benefits include in-game utility across partner games, exclusive perks and rewards, and investment potential. The NFT drop features a total of 2222 Barrett M82A1 NFTs, with five different skins that vary in rarity and value.
Those who have whitelist access already got a head start and claimed their NFTs 24 hours earlier. The Barrett M82A1 NFT drop can be an opportunity for those who want to be part of the NFT collecting community.
Press release below:
---
Digital Arms Launches Barrett Firearms NFT Collectables

Nashville TN — In an unprecedented collaboration, Digital Arms and Barrett Firearms have successfully launched the world's first-ever IP licensed digital collectable in the firearms industry. This landmark achievement signifies a crucial step forward in the combination of the blockchain industry with the firearms industry.

Embodying historical significance, these first-of-their-kind Barrett NFTs are not just digital assets but veritable pieces of digital history. Reflecting the authenticity of officially endorsed NFTs, they offer an unmatched level of credibility, elevating their desirability among digital asset collectors.

What sets these Barrett NFTs apart is their utility. Far from being merely digital collectibles, these are functional assets in popular games, anticipated to grow in value with the burgeoning gaming industry. These limited-edition digital assets are scarce, and only a specific number of these Barrett NFTs will ever be minted, reinforcing their inherent value.