Dave Bautista Stars In Zack Snyder's Zombie Heist Film "Army Of The Dead"
Logan
27 Apr 2021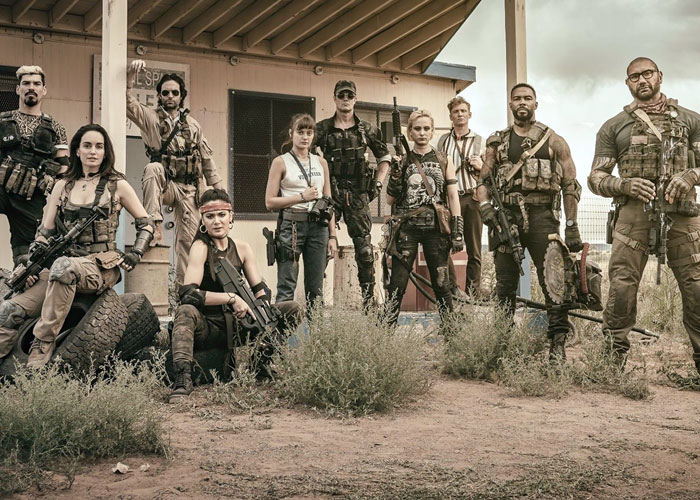 Drax the Destroyer will be back next month. Dave Bautista who has endeared himself to film fans as Drax in "Guardians of the Galaxy" will be leading a team of mercenaries into Las Vegas that was hit by a zombie outbreak to pull off the greatest money heist ever attempted.
Directed by Zack Snyder, "Army of the Dead" was also written by Snyder with Shay Hatten and Joby Harold as co-writers. Snyder started developing the story after his remake of George Romero's acclaimed horror film "Dawn of the Dead" in 2004.
Bautista will be playing the lead role as Scott Ward and with his bunch of mercenaries, they go Las Vegas which has turned into a quarantine area after a zombie outbreak. The heist they planned is to grab US$200 million that is inside the vault of a casino. Sounds easy given that they are armed to teeth and will mowing through unarmed zombie hordes? Well, they still have to contend with a government plan to nuke Sin City in 32 hours so it's a race against the clock where they may turn into zombie food, nuked to kingdom come, or come out alive with bags full of money to make a casino owner who hired them happy.
They are in for a surprise too as some of the zombies can be intelligent and are able to organise themselves like they have their own society inside the quarantine zone and there are different types according to Snyder: the Alphas, Shamblers, and Animals. The Alphas are intelligent and are fast; the Shamblers are the usual zombies seen in many zombie flicks, lumbering and hungry; and the zombie Animals which of course are animals that turned into zombies that have uses for the Alphas.
---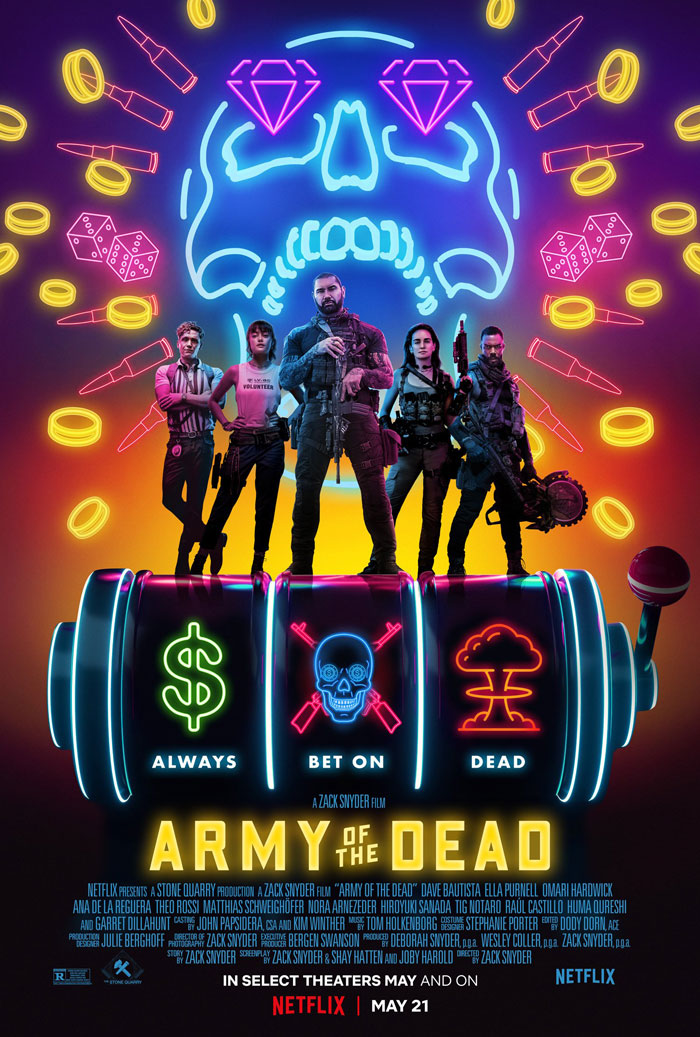 ---
There is a prequel film that has already been finished, called "Army of Thieves" and some of the cast members of "Army of the Dead" are in the prequel. Netflix, which will be streaming the movie, has also green lighter an anime series spin-off.
Joining Bautista in "Army of the Dead" are Matthias Schweighöfer, Tig Notaro, Ella Purnell, Raúl Castillo, Omari Hardwick, Ana de la Reguera, Huma Qureshi, Theo Rossi, Hiroyuki Sanada, Nora Arnezeder and Garret Dillahunt. The movie will be showing in theaters in the U.S. and Netflix on May 21.