CZ Releases The Compact Version Of The CZ Shadow 2 Handgun
Logan
23 Aug 2023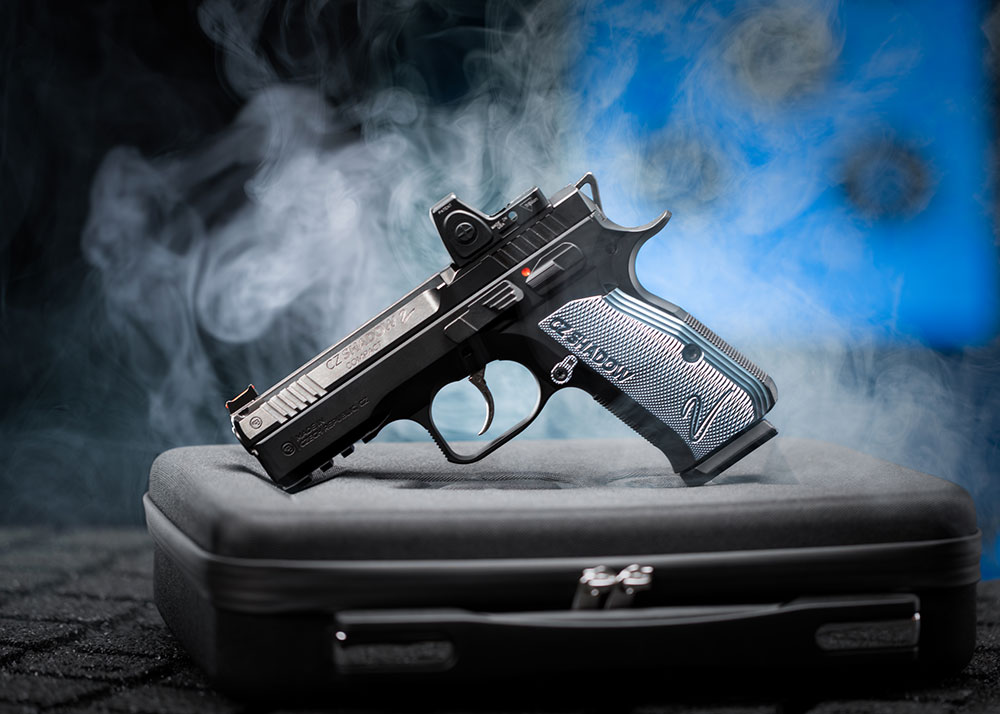 The CZ Shadow 2 Compact is the latest addition to the CZ family of high-performance pistols. It has been designed to provide the same instinctive fit as the full-size CZ Shadow 2, but in a more compact and easier to handle form. This makes it an ideal choice for shooters who want a top-tier, highly accurate pistol that is also easy to carry.
The CZ Shadow 2 is a highly celebrated full-size sport pistol used by numerous IPSC competitors to win world championship titles and is also has its own airsoft version licensed via ASG that is used by airsoft practical shooters/action air shooters. However, its larger dimensions and weight made it less suitable for all-day carry. The CZ Shadow 2 Compact retains the key features, accuracy, ergonomics, and handling of its big brother, while being more compact and lightweight.
---
---
The idea for the CZ Shadow 2 Compact was first conceived by CZ-USA Product Manager Rich Huff in October 2021. His goal was to create a smaller version of the CZ Shadow 2 that would offer the same world-class design, accuracy, handling, and controls. The design and development of the new model was led by CZ designer Jiri Tichy, who ensured that it lived up to the CZ Shadow 2 name.
The development of the CZ Shadow 2 Compact was completed in May 2023, with a production trial run followed by its worldwide release in August 2023. Sadly, Rich Huff passed away in February 2022 at the age of 48 and did not live to see the completion of the project and the launch of this new model.
---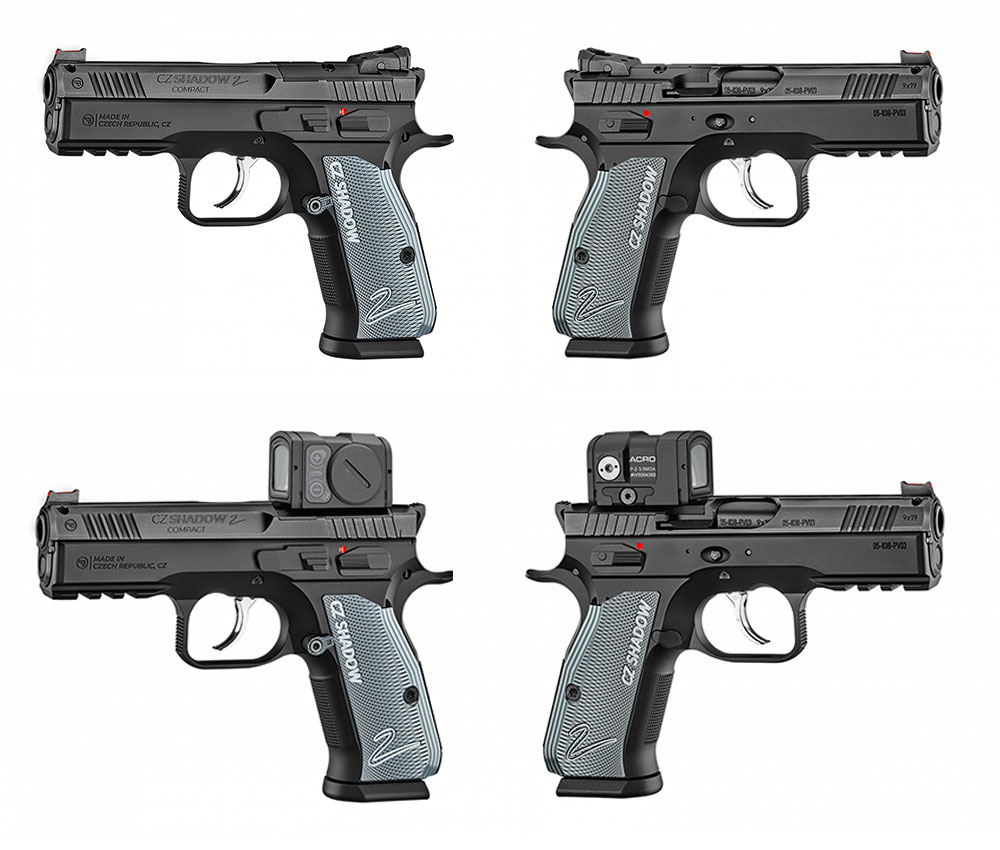 ---
The CZ Shadow 2 Compact measures 7.5 (L) × 1.4 (W) × 5.4 (H) inches and has a light and strong forged 7075 aluminum frame that reduces its weight to just 2 lbs. This makes it an excellent choice for all-day carry and concealed carry. Again, like the full-size CZ Shadow 2, the Compact version features a smooth trigger pull and shortened reset for quick and accurate follow-up shots. It has a 4-inch barrel that allows for quick draws from holsters while still delivering impressive ballistic performance. Its magazine holds 15 rounds.
---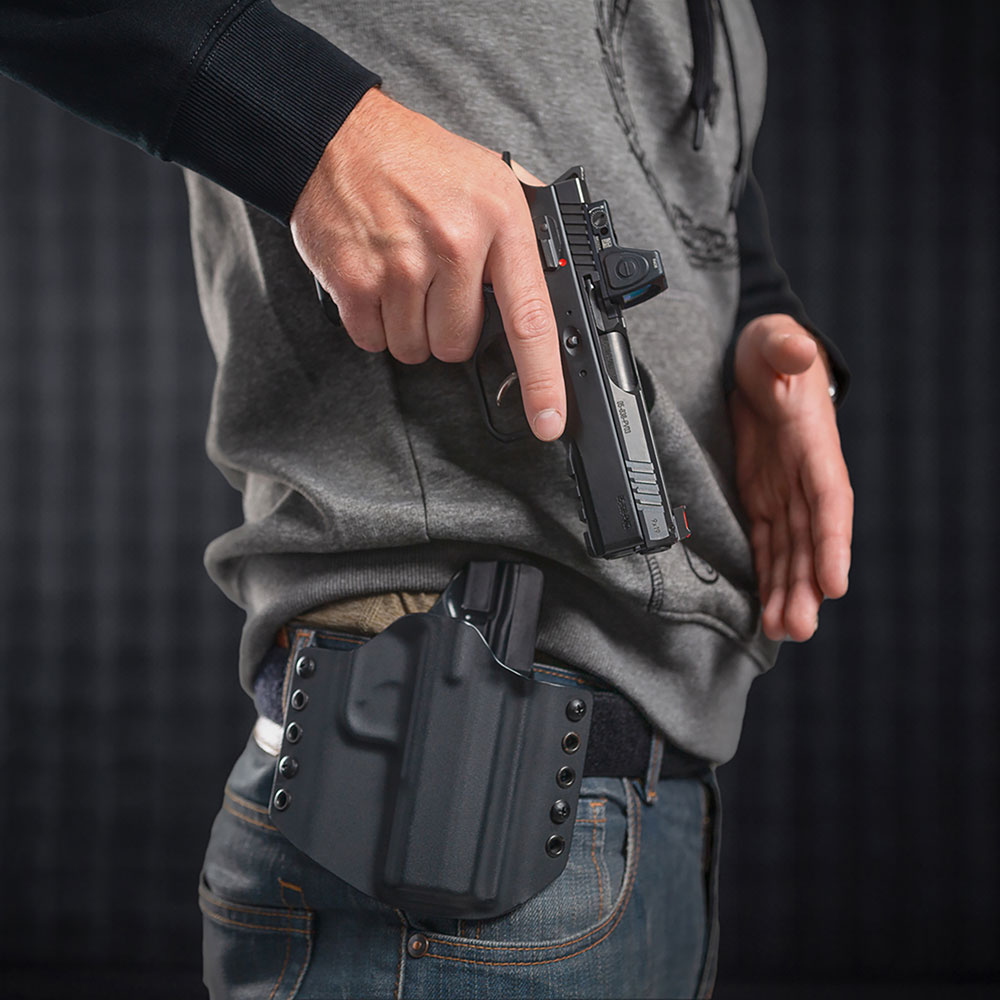 ---
The CZ Shadow 2 Compact's slide is easy to rack due to its deep-cut front and rear cocking serrations. The slide's rear is equipped with a robust and low mounting interface for attaching a red dot sight, identical to the interface found on the CZ Shadow 2 OR model. This interface is compatible with the same mounting plates. 
Shooters who prefer using standard sights will appreciate the high-visibility fiber optic front sight for aiming in all lighting conditions and the height-adjustable rear sight for precision shooting.
The CZ Shadow 2 Compact is a versatile firearm that caters to both left- and right-handed shooters with its low-profile ambidextrous manual safety and adjustable magazine release button The CZ Shadow 2 is a compact pistol that inherits many features from its full-size counterpart, such as a large trigger guard for comfortable shooting with gloves, a checkered grip for a secure hold, and a dust cover with an accessory rail for mounting lights or lasers.
This light, compact pistol is a dream come true for shooters who have been eagerly anticipating a compact version of the CZ SHADOW 2 series. With the release of the CZ Shadow 2 Compact, shooters worldwide can now experience the ultimate in performance in the compact pistol category. We hope to see the airsoft version via ASG/KJ Works to follow as well.