Culper Precision Halts Sales Of Its Lego-Style Block 19 Pistol
Logan
15 Jul 2021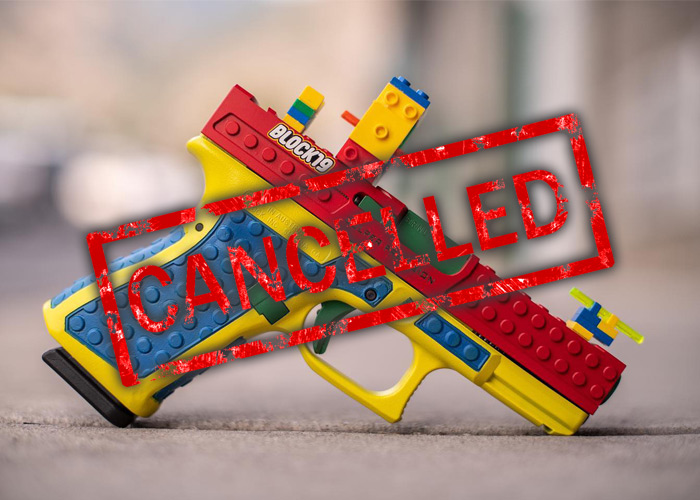 The news of the Lego-style Block 19 Pistol made by Culper Precision reached far and wide. But with the backlash it has garnered and a demand by the Danish toymaker Lego to stop its production, the company decided to stop the sales of their custom creation.
The Block 19 pistol is based on the Glock 19 pistol and it is customized for those who are willing to pay for the cost by sending in their Glock 19 and a blank slide, or they can wait when complete Block 19 pistols are made available by Culper Precision.
The reaction to the Block 19 has been swift with a comment at The Firearm Blog predicting that this is fodder for the "'Everytown for Gun Safety" campaign. Indeed, the gun control organization contacted Lego about the custom gun prompting the company's lawyers to send a "cease and desist" letter to Culper Precision in a report by the BBC.
There is a growing concern in the U.S. of minors shooting themselves with firearms that have been left unsecured by adults at home. According to the Washington Post, as many as 4.6 million children lived in homes with at least one loaded, unlocked firearm as of 2015. That number is seen to have gone up with the gun buying frenzy in the past 16 months. A real firearm like the Block 19 which is brightly colored can attract children and that can be a potential for accidents.
---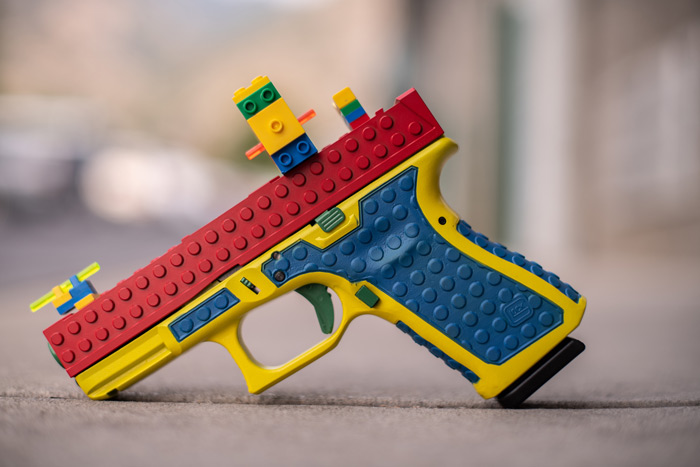 ---
In the same news report at Washington Post, Culper Precision president Brandon Scott decided to stop the sales of the Block 19 upon advice by his lawyer to comply with the request of Lego. The company also issued a statement on the matter:
We here at Culper Precision are grateful for the attention that Block19 is currently getting across the globe. We built Block19 to create an opportunity to talk about the enjoyment of the shooting sports and the joy that can only be found in marksmanship practice and training. While the 2nd Amendment is foundationally important to the freedoms that we enjoy in the United States of America as a check on the power that We the People grant our elected officials and as a tool to make the weak strong in the face of those who would oppress and maim, we also recognize and built this to highlight the pure enjoyment of the shooting sports as we feel that like us, our customers truly deeply love the shooting sports and the inherent fun, satisfaction and joy that comes from participation in them.

It has long been the expectation of the firearm community that each of us as responsible owners of firearms take measures to secure our firearms from ANY unauthorized person. While we are never in support of legislating personal responsibility, we understand that many municipalities have current laws in place to penalize or hold responsible those who fail to secure their firearms and allow unauthorized access to a firearm by juveniles or any other prohibited person. We would remind everyone that failing to secure a firearm of ANY color from unauthorized persons is irresponsible. There are many solutions for balancing safety and readiness for under $100 all over the marketplace.

Our business is taking a firearm of known value and transforming it into a personalized invaluable treasure for a fair price. People have the right to customize their property to make it look like whatever they want. It is our business to assist firearms owners in making their guns better reflect them as a person and individual, our pieces speak to the owner of the gun as they have selected those options from a seemingly infinite range of possibilities.

It seems that no matter what we create in the firearms industry anti gunners seem to leverage every *true* innovation (block19 is NOT an innovation it is a fun safe queen) shortly after its release to talk about why guns are bad. We are sick of the past 30-40 years of slowly capitulating our rights away in the fear of what someone who hates us for exercising our 2nd Amendment rights thinks about us. Rather than live in fear of the loud voices on social media we decided to release Block19 in an attempt to communicate that it is ok to own a gun and not wear tactical pants every day and that owning and shooting firearms responsibly is a really enjoyable activity. We watched last year as record numbers of new friends that were previously on the fence or in many cases wholly misunderstood the place of firearms in modern society go out and purchase guns. We are extremely excited for these first time gun buyers to seek out firearms education and marksmanship training as we know that the pure enjoyment of firearms will be found therein.

We built block19 to show all these new firearms owners that guns are not JUST for Law Enforcement and current or former Military, or the types that are prone to overt bravado that is so often portrayed on social media, guns are for EVERYONE, and we want to be the first to welcome new firearms owners from any personality type or political affiliation, if you own a firearm, you are our friend.. Whatever that may or may not be worth to you… if you are a human being that is alive and legally able to purchase a firearm we built this to be a welcome and a gesture of friendship and inclusion.  We believe this inclusion mindset, if adopted by all gun owners everywhere, is what helps grow the 2A community and secure our rights for the future. It is our hope that firearms are able to double not only as 'The Great Equalizer' but also hopefully soon the great unifier and this is our small attempt to that end, making the 2nd amendment too painful to tread on…

–  Culper Precision
With customization of airsoft guns based on products of certain brands, like the custom gun frenzy with the Action Army AAP-01 Gas Blowback Pistol, airsoft players and shops may need to think twice before proceeding in doing so. It will be hard to fight a big company in court unless they have deep pockets to pay for lawyers to defend them.
Image credit: Culper Precision