Court Clears The Way For The German Government To Order Heckler & Koch Assault Rifles
Logan
23 Jun 2022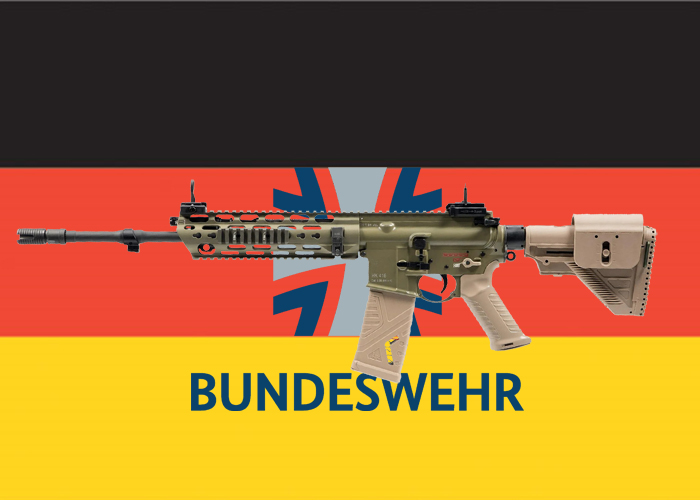 Heckler & Koch is all set to be winner in the bid to supply the new assault rifle for the Bundeswehr to replace the G36 assault rifle. According to Spiegel, Haenel has failed in its appeal to Düsseldorf Higher Regional Court to overturn the award to Heckler & Koch for 120,000 assault rifles in 2021.
The legal dispute involves the cancellation of the award to Haenel, which was previously announced to be the winner in System Sturmgewehr Bundeswehr program with its Haenel MK556 rifle. However, Heckler & Koch appealed the decision on the grounds that Haenel infringed on its patents. An independent investigation had confirmed the violation of intellectually property and a reevaluation of the bid made the German government to place an order for the assault rifles from Heckler & Koch which is said to be the HK416A8, a variant of the HK416 made specifically for the requirements of the program.
The other rifle that was offered, apart from the Haenel MK556 and the HK416A8, is the Heckler & Koch HK433 a new generation rifle from Black Forest company.
---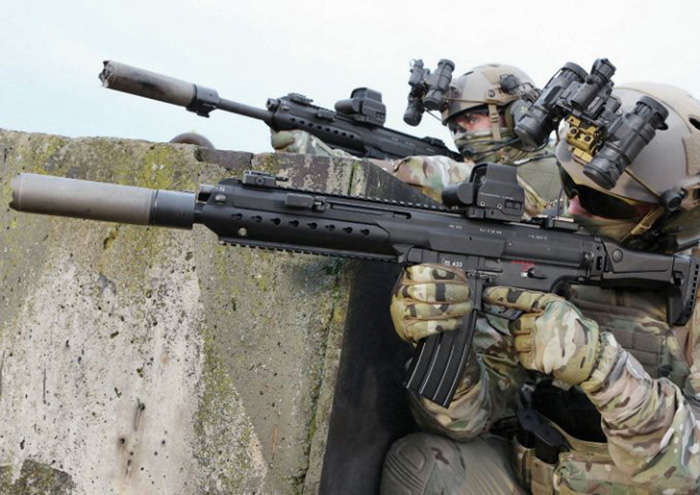 Heckler & Koch HK433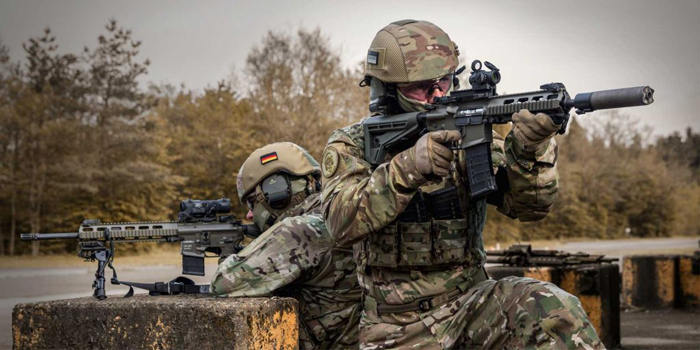 Haenel MK556
---
The contract will require Heckle & Koch to supply the Bundeswehr an average of 20,000 rifles each year until it fulfills the number required. But before the company can start delivering, the Bundestag or the German Federal Parliament will need to agree on the contract for funds to be fully allocated.
Given the Russian invasion of Ukraine, the deliveries might be accelerated and the number required increase as the German government committed itself to increase defense spending as NATO has been asking its members to increase their spending as there was a commitment to devote a minimum of 2% of their GDP to defense spending. With a major war in Europe's backyard, NATO members are now increasing their spending for new equipment and supplying Ukraine with their older or mothballed equipment.
As for the Heckler & Koch win, it is just ironic that the German government is replacing the G36 due to discovered defects with another rifle from the same company that supplied it. Still the, HK416 is already a tried and tested weapon system that is in use on other countries' armies such as the French and Norwegin armies. The US Marine Corp also has the HK416 as its main service weapon in the form of the M27 IAR, a variant that meets the requirements of the Marines.