Columbia To Release Star Wars Boba Fett Collection On December 3
Logan
23 Nov 2021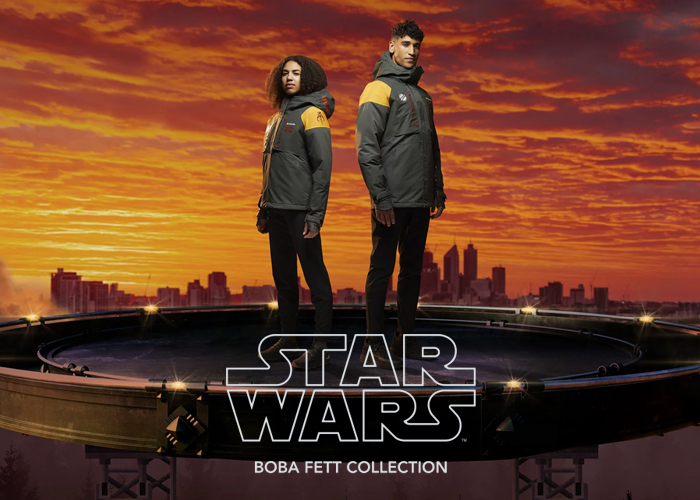 With "The Book of Boba Fett" TV series set to be released on December 29, Columbia is celebrating the 7th year of its collaboration with Disney and Lucas Film to release a series of gear inspired by the most notorious bounty hunter in the Star Wars franchise.
Comprised of a 3-in-1 interchangeable jacket, Hoodie, T-Shirt and Ball Cap, this will be a special release and for those who are interested they better have eagle eyes as it will be available in select stores in select countries.
What we are interested the most is the 3-in-1 interchangeable jacket that is designed for both men and women. The Portland-based outdoor gear company has put some nice touches with a sleek waterproof shell. While not made of Mandalorian armor and not being able to protect you from light sabers and pew-pew-pew blasters, it is designed to protect you from the cold with its insulated puffer lining which uses the patented Omni-Heat Infinity thermal that should keep you warm under cold weather conditions.
---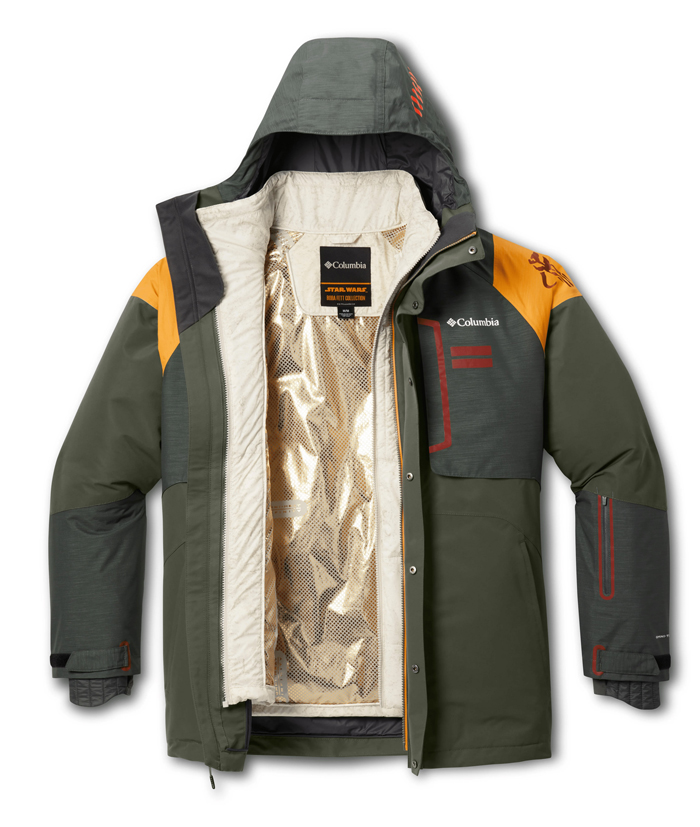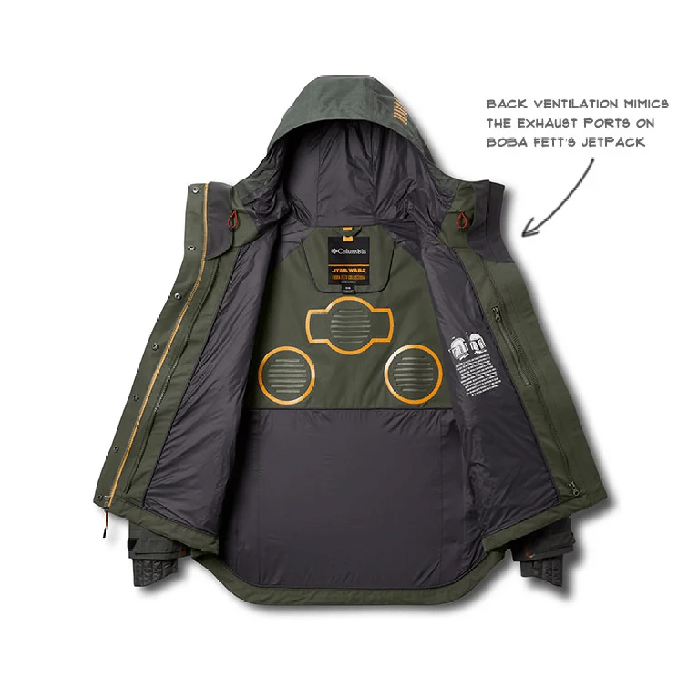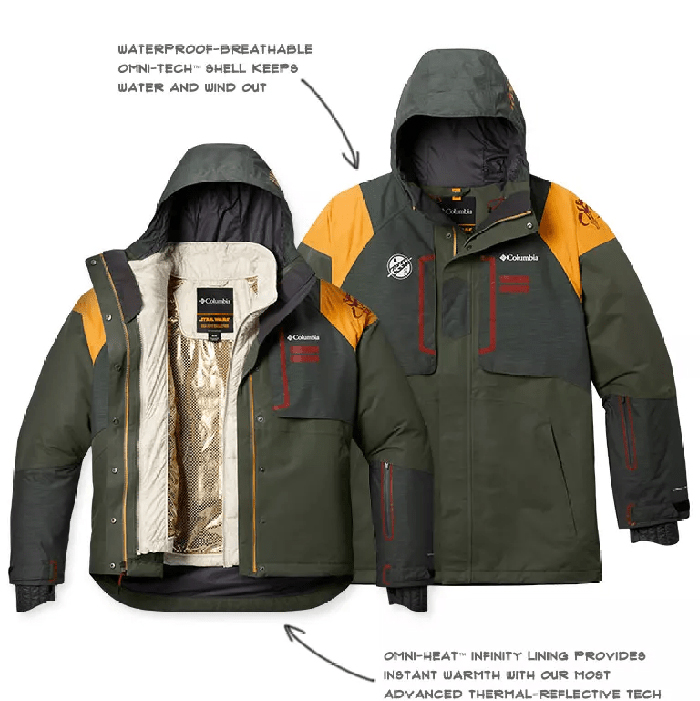 ---
The ventilation on the back mimics the exhaust ports of Boba Fett's jetpack and inside the jacket one can read a custom internal print inspired by original content from the Star Wars archives which is an entry about the bounty hunter who originally was originally envisioned as a super stormtrooper. Outside, the hood has dash marking that are seen on Boba Fett's helmet. Also seen on the jacket is the Mythosaur skull and a symbol featured on the chest which Columbia say "remains shrouded in mystery, perhaps the vestige of an as-yet untold story."
---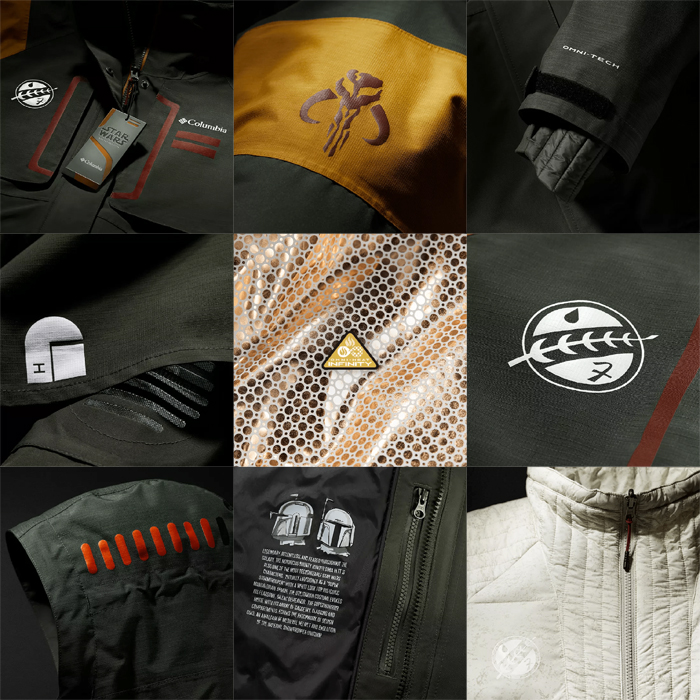 ---
The full-zip inner puffer that can be removed and worn separately features a weathered look inspired by the tested-tough adventures of Boba Fett.
To own one of these jackets will set you back by US$450.
---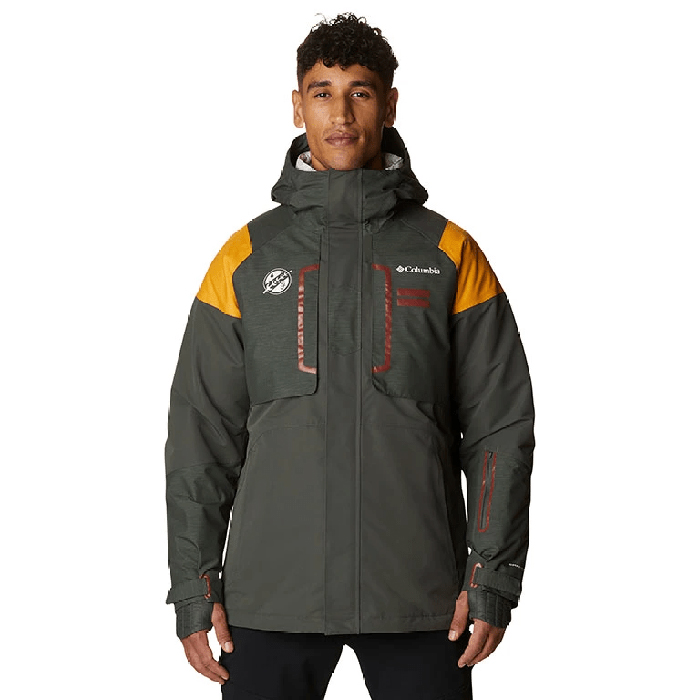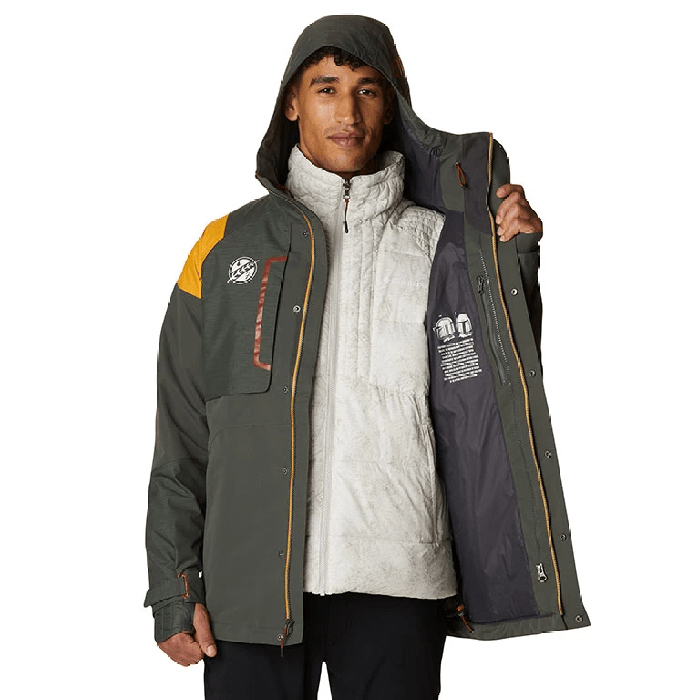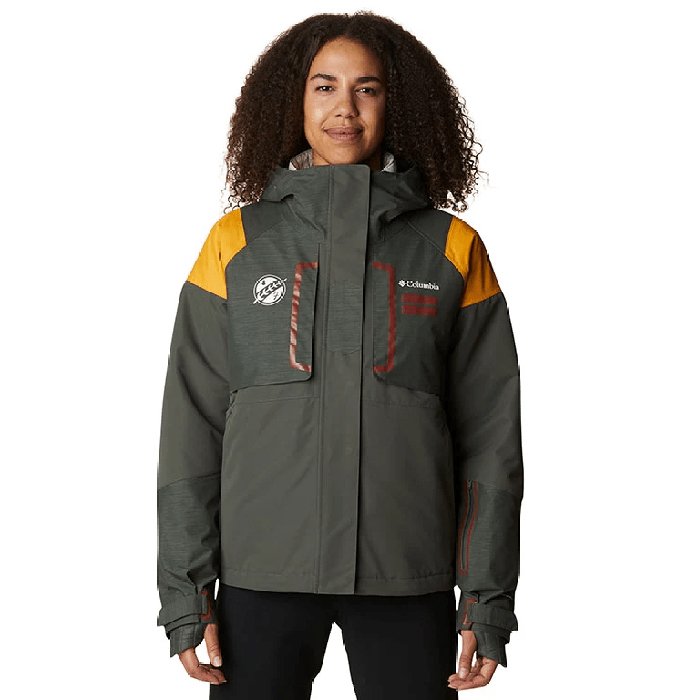 ---
The hoodie which features some of the prints and symbols is a special edition heavyweight hoodie with a high-pile fleece backing and adjustable hood which can be ordered for US$120. The US$50 Boba Fett Tee is made of comfortable and durable cotton-blend fabric. It has character-driven fan features like the Mythosaur swing label, golden yellow piping on the collar, and graphic print of an early Boba Fett character taken from the Star Wars archives.
---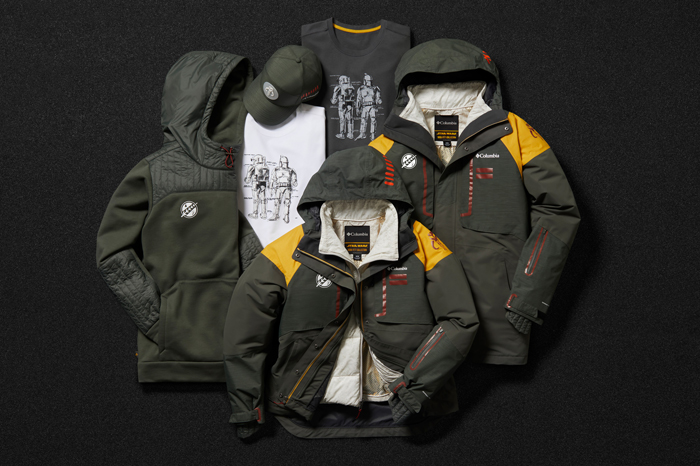 ---
For the ball cap, it features the Mythosaur and dash markings from Boba Fett's helmet. Price is US$40.
On December 3, the Columbia Boba Fett Collecttion will be released at select stores and available mainly in the US, Canada, Hong Kong, South Korea, and Japan.