Chris Pratt Again As A Navy SEAL In An Upcoming Amazon Series Called "The Terminal List"
Logan
14 May 2020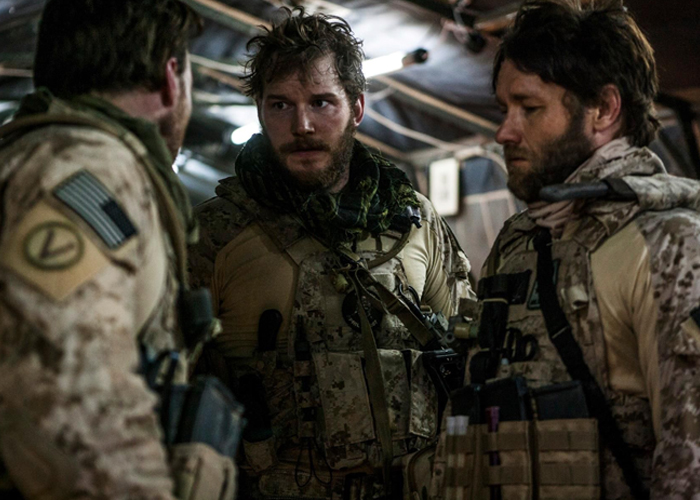 Chris Pratt will soon be in an Amazon-backed series and he will be an avenging Navy SEAL in a thriller called "The Terminal List."
According to The Hollywood Reporter, Amazon was able to nab the series by being the highest bidder in a bidding war by multiple-outlets. This will also be the Pratt's next series-regular since "Parks and Recreation". He will also be an executive producer of the series which is said to be envisioned as a series that will go on several seasons.
Based on the novel of the same name and authored by former SEAL Jack Carr, Pratt will play as Lt. Cmdr. James Reese who was the sole survivor of an ambush in which all the members of this team were killed. But once back home, he learns about the truth of those who were behind the ambush. Long story short, Reese goes on a mission to avenge the deaths of his team members.
David DiGilio, who wrote ABC's "Traveler", and CBS All Access' "Strange Angel" will be writing the script and will also be an executive producer. Antoine Fuqua will also be on board as executive producer and director of the series and has worked with Pratt on "The Magnificent Seven." "The Terminal List" will be produced by both MRC TV and Civic Center Media with Amazon Studios.
The producers plan to have a writing staff with half of it being veterans or have veterans in their families. They also plan to have vets and their families to as part of the show.
While Pratt has been involved in some blockbuster action flicks such as the "Guardians of the Galaxy" and "Jurassic World", he is no stranger to playing a Navy SEAL having played a role as part of the SEAL Team 6 in "Zero Dark Thirty" on the takedown of Osama Bin Laden in Abbottabad directed by Katherine Bigelow of "The Hurt Locker".
"The Terminal List" has no further details such as release date on Amazon Prime Video and no, Pratt won't be backed up by Gamora, Drax, Rocket, and Groot in the series.
Top photo: Chris Pratt as Justin, DEVGRU operator in "Zero Dark Thirty"