With CGI, James Dean Will Live Again To Star In A Vietnam War Movie
Gungho Cowboy
07 Nov 2019
I just have a bad feeling about this, which others are feeling as well. The internet is abuzz about a planned movie that will be soon be in production and the attention that this movie is getting is the news that James Dean, the famous American actor who died in 1955, will be playing a role in it.
The movie is the film adaptation of the book "Finding Jack", a story about military dogs during the Vietnam War. Even that war started in November 1955, a little over a month after Dean died.
Rights have been acquired to reanimate the "Rebel Without A Cause" actor with the use of CGI. This will be a full-body CGI that is based on the films made by the actor, of which three have been released, and available photos in an exclusive report by the Hollywood Reporter. He will be playing as Rogan, a secondary lead role.
First released in 2011, "Finding Jack" is written by Gareth Crocker. According to the book's synopsis, the story is about Fletcher Carson joins in the war effort in Vietnam planning to die there after losing his young family. He finds a wounded labrador during one of his missions and nurses it back to health, forming a bond with the dog as they go out on missions and eventually regains the will to live.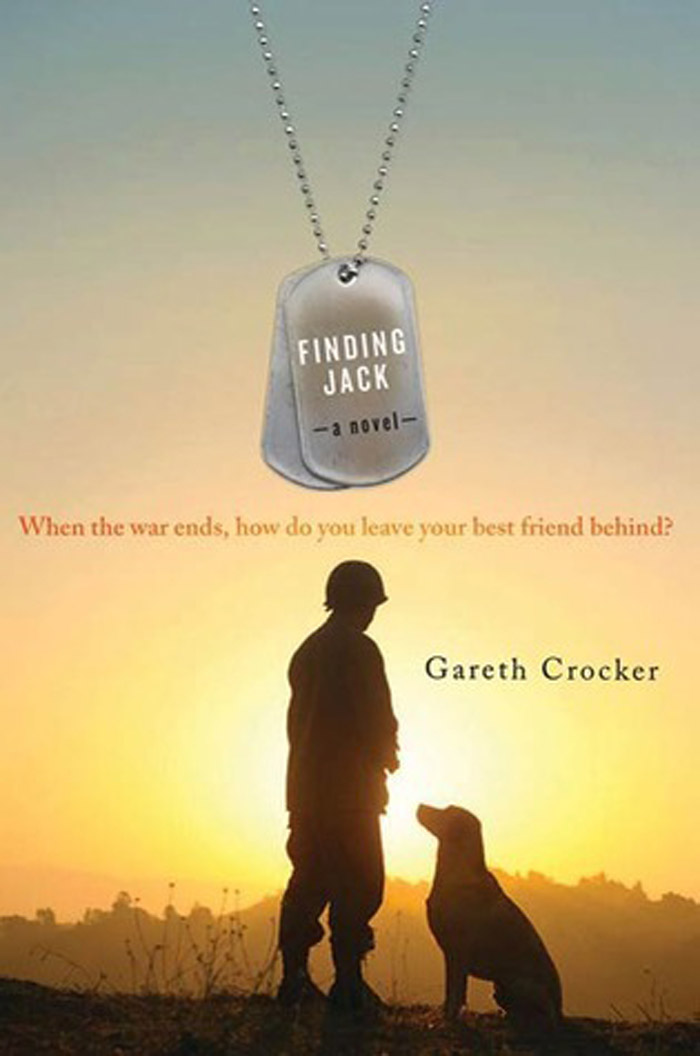 With the American forces withdrawing from Vietnam, the U.S. government declared military dogs to be "surplus military equipment" and will not be brought home in order to save on the costs of withdrawal to shock of their handlers. Fletcher knows that he will be lost if he leaves behind Jack and disobeys orders.
As to why directors Anton Ernst and Tati Golykh decided on James Dean, they said to Hollywood Reporter, "We searched high and low for the perfect character to portray the role of Rogan, which has some extreme complex character arcs, and after months of research, we decided on James Dean." Stating further that, "We feel very honoured that his family supports us and will take every precaution to ensure that his legacy as one of the most epic film stars to date is kept firmly intact. The family views this as his fourth movie, a movie he never got to make. We do not intend to let his fans down."
This won't be the first time that a deceased actor will be part of a film via CGI. The first was in 2000 where Oliver Reed appeared in "Gladiator"; Peter Olivier in "Sky Captain and the World of Tomorrow" using footages when he was a young actor; Paul Walker in "Furious 7" in 2014 with his brothers Caleb and Cody who were stand-ins enabling Weta digital (studio of Lord of the Rings Trilogy director, Peter Jackson) to recreate him after he died a car accident during a break from film production; and Star War's Peter Cushing, who played Grand Moff Tarkin in the original Star Wars trilogy, in "Rogue One" which was made 2016, 22 years after his death.
Still, the question of using deceased actors for future movies is something that many are bothered with. Whilst it is acceptable to have them in CGI if it essential that their characters appear to tie the stories of a movie franchise such as Star Wars or finish a halted production caused by the death of the actor, the "Finding Jack" movie is a different thing in which a dead actor will be used instead of looking for living actors who can play the role that others think that it may just be a gimmick that movie.
Moviegoers might be more curious on how a CGI James Dean will act rather than be interested in the movie itself.