Casio Updates The G-Shock MUDMAN With The GW-9500 That Comes In Three Colours
Gungho Cowboy
01 Aug 2023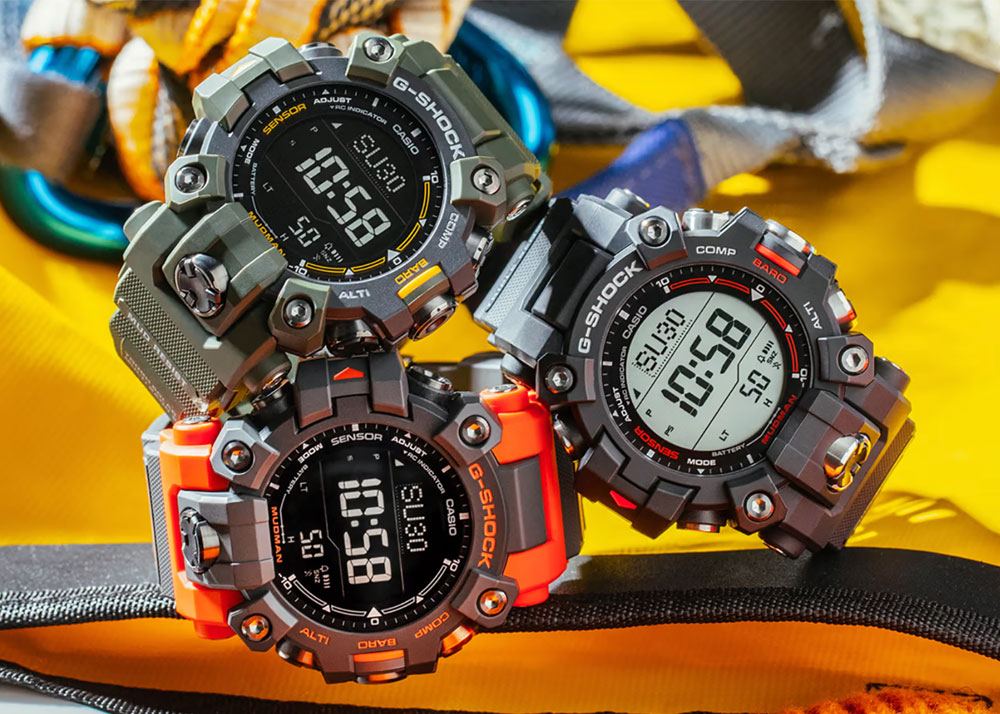 The Casio G-Shock Mudman GW-9500 is a tough watch that can handle the challenges of airsoft and outdoor adventures. It is the latest evolution of the MUDMAN series, which features a dust- and mud-resistant structure and a digital compass. It also has a slimmer and more comfortable design than previous models, as well as a dual-layer LCD for better visibility. Whether you need a reliable timepiece for rescue operations or wilderness exploration, the MUDMAN GW-9500 can meet your needs.
If you go over the case of the MUDMAN GW-9500, it is made of bio-based resin, carbon resin, and stainless steel, with a mineral glass crystal. It has a reduced bezel height and a Carbon Core Guard structure that make it more compact and rigid. It also has a solar-powered battery that can be charged by natural or artificial light, and an atomic time sync function that ensures accuracy. The case is water-resistant up to 200 meters and has mud-resistant gaskets to protect the buttons and the LCD.
---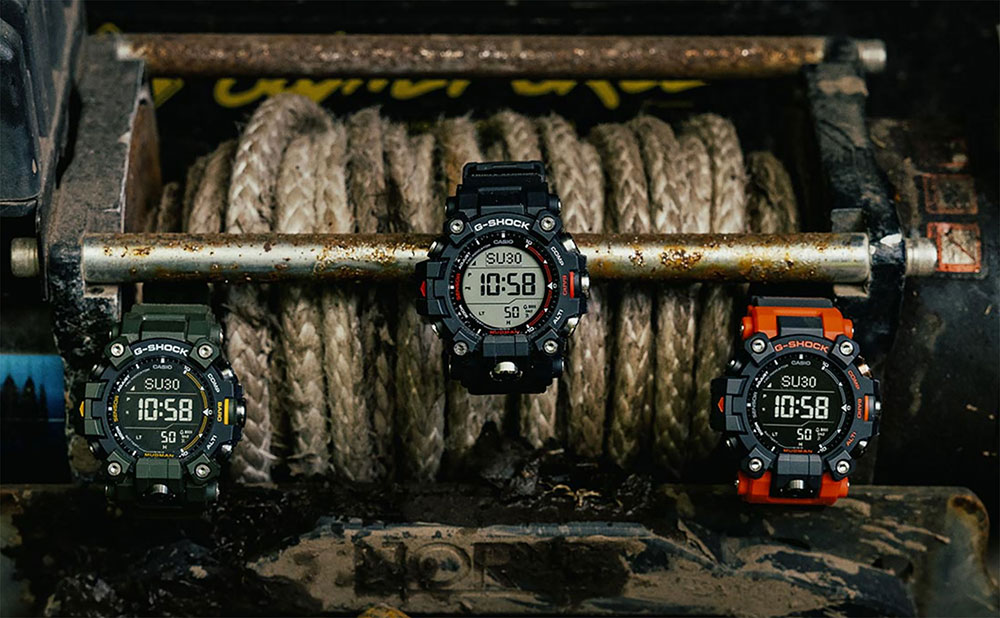 ---
The MUDMAN GW-9500 has a new all-digital display with a dual-layer LCD, like the Pro Trek display. The top layer shows the compass graphics, while the bottom layer shows the time and other measurements. The LCD is also thinner than before, to minimise bulk. The use of a negative LCD with a dual-layer construction is a first for the G-SHOCK brand.
---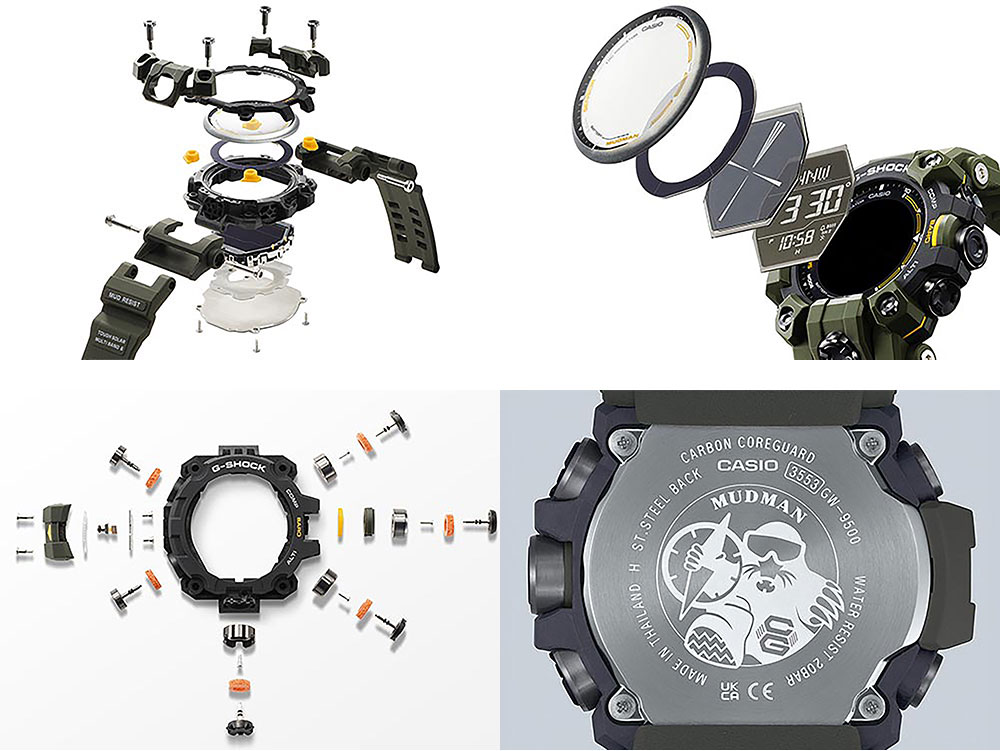 The digital compass is a useful tool for survival situations, as it can help you navigate in unfamiliar terrain. The MUDMAN GW-9500 also has Triple Sensor technology that can measure altitude, barometric pressure, and temperature. You can access these functions easily with the three direct sensor buttons on the side of the case.
The front button and the sensor buttons are protected by cylindrical stainless-steel parts that prevent mud and water from entering. Since always wear gloves to protect our hands when playing airsoft, the buttons are also large and easy to operate. The button shafts have gasket fittings that keep out mud and dust.
A soft urethane band made of bio-based resins serves as the MUDMAN GW-9500 watch strap. These resins are derived from renewable organic resources such as castor oil plants and corn, which help reduce environmental impact. The band is flexible and durable and can fit comfortably on your wrist.
---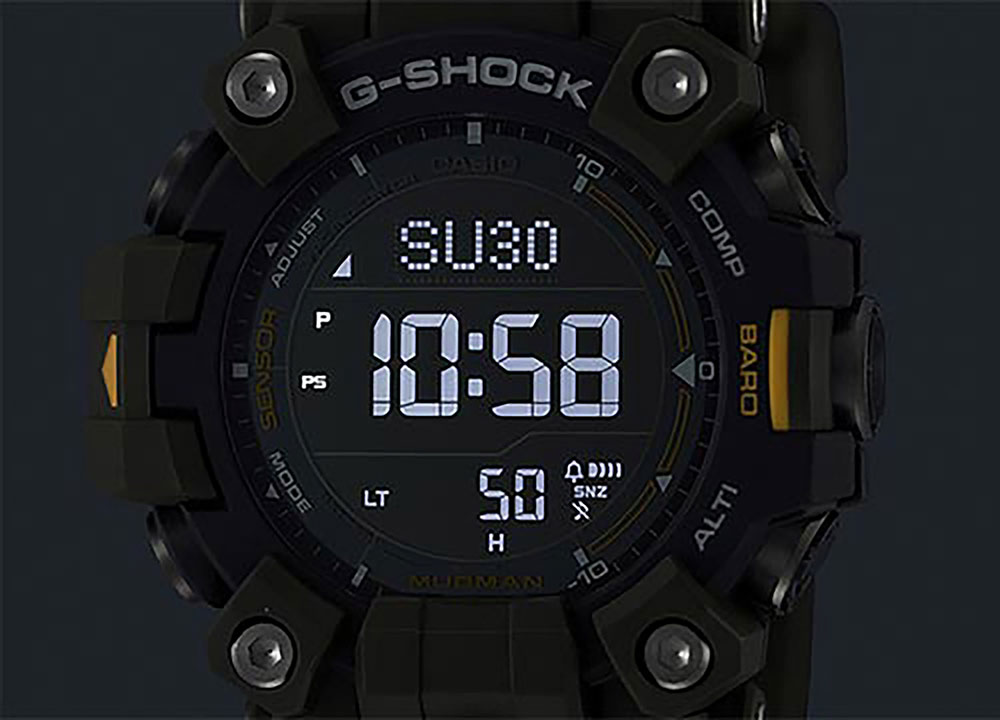 ---
The MUDMAN GW-9500 comes in three colour options: Military Green, Rescue Orange, and Tactical Black. Each watch has an engraved case back with the updated design of the MUDMAN mole character, which symbolises the toughness and evolution of the series. The MUDMAN GW-9500 series has a price range of £329 – £349 GBP/ or around $380 USD.