Can't Wait Long? Resident Evil 3 Remake Demo Will Be Available Today To Keep You Happy
Logan
19 Mar 2020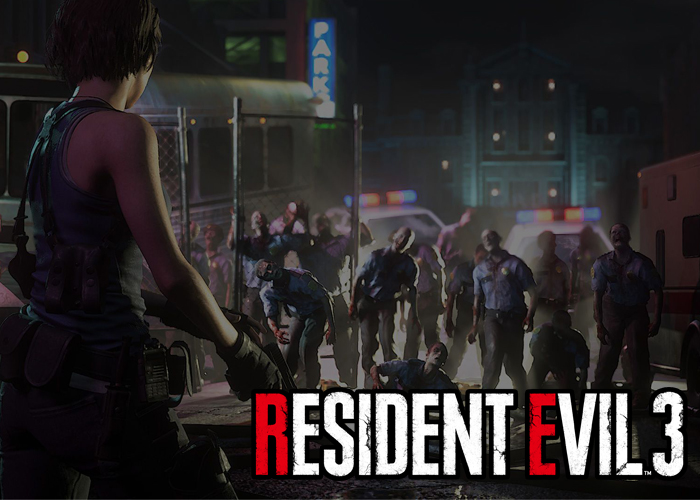 It seems that there are people disappointed that that they won't be able to do some zombie killing during the Covid-19 pandemic. Also, for Resident Evil fans, they have been pointing out that that "Corona" is an anagram of "Racoon" pertaining to Raccoon City which in the game is a small city in Arklay County, in the Midwestern United States that was destroyed during the T-Virus outbreak of 1998 and it is cordoned off from the rest of the world. Another is that a biotech company called Shanghai Ruilan Bao Hu San Biotech Limited which is located near Wuhan, China, where the Covid-19 virus is said to have originated, has the same logo as Umbrella Corporation of the game.
While the Resident Evil 3 Remake is set to be released on the 3rd of April, many fans can't wait. Capcom has decided that they will be releasing a demo version of the game today to feed this demand as the ongoing Covid-19 crisis is forcing people to do some social distancing, many of them holing up in their homes and to ease the boredom, playing video games can help take their mind off the pandemic.
The demo is said to give a teaser about Jill Valentine's escape from Raccoon City as she tries to rescue the civilians of Raccoon City. She is assisted by fellow protagonist Carlos Oliveira, while they get hunted by the Nemesis. The whole story is explained by the game's official website:
A series of strange disappearances have been occurring in the American Midwest within a place called Racoon City. A specialist squad of the police force known as S.T.A.R.S. has been investigating the case, and have determined that the pharmaceutical company Umbrella and their biological weapon, the T-Virus, are behind the incidents—though they've lost several members in the process. Jill Valentine and the other surviving S.T.A.R.S. members try to make this truth known, but find that the police department itself is under Umbrella's sway and their reports are rejected out of hand.

However, soon reports of a grisly "cannibal virus" begin to surface, and vicious dogs begin roaming the streets. With the viral plague spreading through the town and to her very doorstep, Jill is determined to survive.

However, unbeknownst to Jill, an extremely powerful pursuer has already been dispatched to eliminate her.
The Resident Evil 3 use the same engine used for Resident Evil 7: Biohazard and the Resident Evil 2 remake, with players experiencing a more fluid control scheme and camera setup. There will be a special scavenger hunt with players looking for 20 Mr. Charlie statuettes that are hidden throughout the whole demo. According to Capcom, completing the demo will unlock a brand-new cinematic trailer that is exclusive to the demo.
For airsoft players, they may want to dust off their Tokyo Marui Biohazard Samurai Edge A1 Jill Valentine Model Gas Blowback Pistol if they own one. If you are looking for one, it is sad to say that production has been discontinued.
Resident Evil 3: Raccoon City Demo will be playable on the PlayStation 4, Windows PC via Steam, and Xbox One.