A Call To Airsofters To Action! Please Donate Badly Needed Eyepro To The Covid-19 Fighters!
OptimusPrime
23 Mar 2020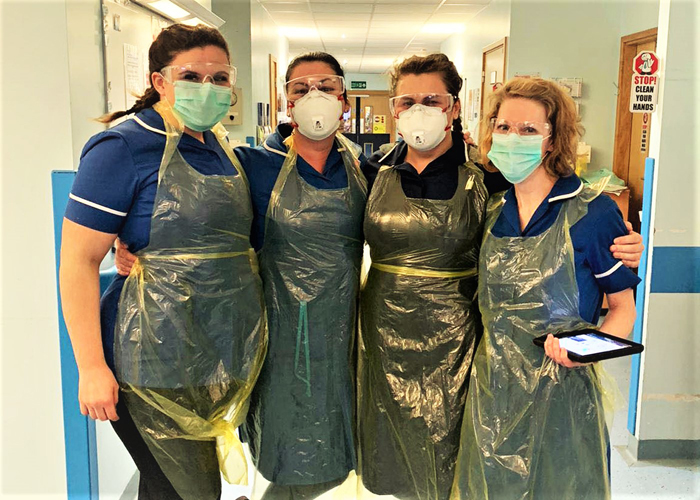 To all our readers, PLEASE SHARE this on your social media pages --- Facebook, Instagram, Pinterest, YouTube, and whatever social media platform you are on. Whilst many of us are unable to be at the frontlines to help out in the fight of keeping the Covid-19 pandemic from spreading any further, we can work behind lines to help supply the nurses, doctors, and other responders by donating eye protection for their use.
Master Chief told me of the dire need of the frontliners for eyepro where he works which is at the Florence Nightingale Respiratory Ward of Basildon University Hospital in Essex, England (above is a photo he took of his colleagues at the ward). He is appealing to the local airsoft shops and players if they can donate any spare or unwanted eyewear. If you are from the area or wanting to donate, you can send your eyepro to this address:
Florence Nightingale Ward
Level B, Jubilee Wing
Basildon University Hospital
Nethermayne, Basildon
Essex
SS16 5NL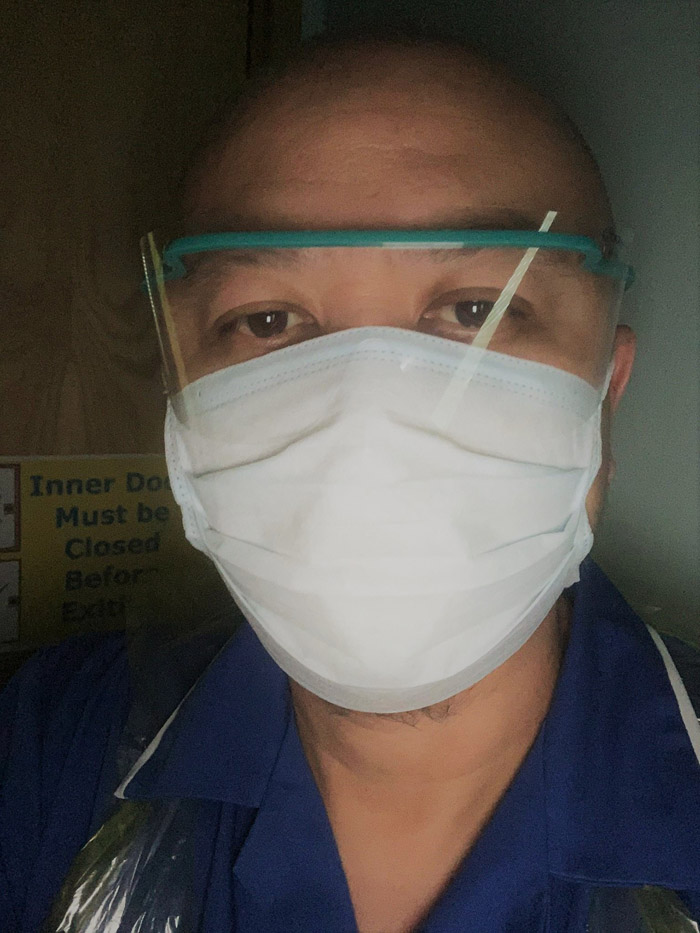 Photo: Master Chief at work at the Basildon University Hospital Nightingale
Respiratory Ward during the Covid-19 pandemic
If you are not from area, please donate your eyepro to the hospital nearest you. We are pretty much sure that many hospitals now are being overwhelmed by the increasing number of Covid-19 cases and that protective gear is very much needed as hospitals are fast running out of supplies. They need masks, eye protection, food, alcohol, sanitizers, and any other gear that can help them protect themselves and their patients.
Since we are mainly airsoft players, we focus our appeal on the eyepro part as this is the important protective gear that all airsoft players have. Eyepro that will cover the eyes from droplets and splash are very much needed. Mesh masks are not accepted as they cannot protect the eyes from droplets and splash. If you do have protective masks such as N95 masks and can spare some, please do donate them as they are most needed too. Some nurses and medical personnel are resorting to reusing disposable masks since replacements are becoming much harder to come by.
Everyone is need in the fight, even if we are admonished to #stayathome if we cannot work on the frontlines. Please organise donation drives wherever you are by raising funds, collecting donations, masks, eye pro, and respirators for hospitals. If you are a healthy individual, you can volunteer by attending to the needs of the vulnerable and self-isolating by delivering food, medicine, and other essentials to their doorsteps.
Whilst we do whatever we can, please keep in mind to do "social distancing" even if we are healthy and not exhibiting any symptoms. It may slow things a bit, but it is better than not being able to help at all.
We are all in this together, wherever we are. Please donate that eyepro now!