Bushmaster Marks 50th Anniversary With A Retro XM15A2 Rifle
Logan
14 Nov 2023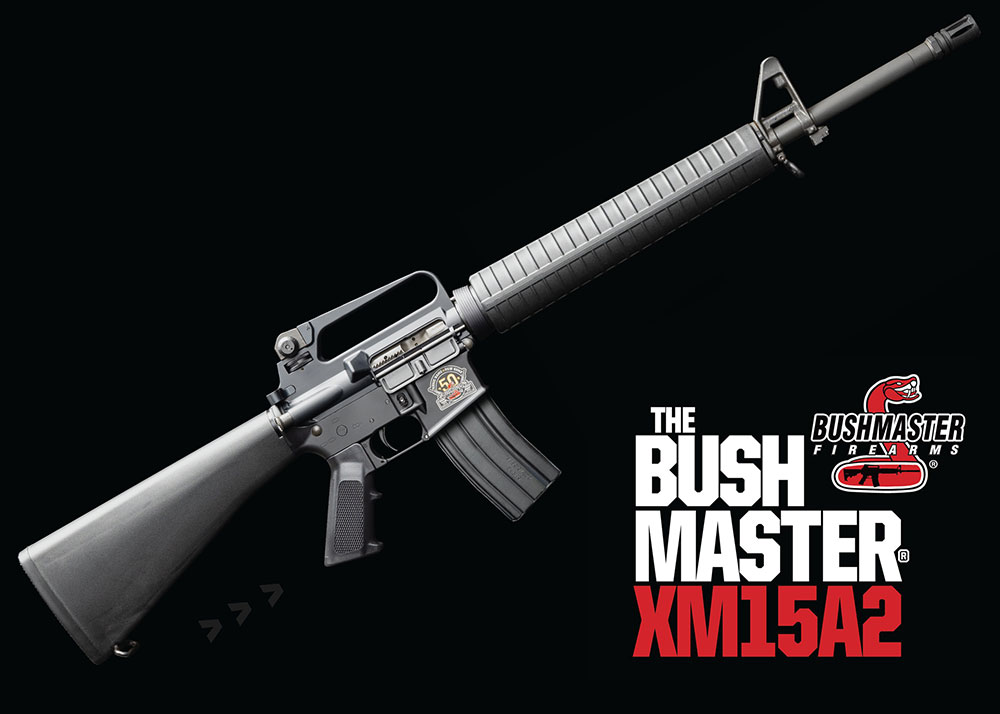 Bushmaster Firearms, a brand with a rich history of crafting 100% USA-made firearms, is celebrating its 50th anniversary. To commemorate this milestone, the company has launched at their new location in Carson City, Nevada, the XM15A2, a rifle that pays homage to the legacy and history of Bushmaster Firearms.
The XM15A2 is a throwback to the simpler times of Bushmaster rifles. It incorporates classic elements from the brand's history, including an A2 fixed carry handle, a 20" Phosphate Chrome Lined Barrel, Chrome Lined Bolt Carrier and Gas Key, Rifle Length Gas System, A2 Style Handguard, and Built-In Rear 8/3 Fixed Carry Handle Sights.
---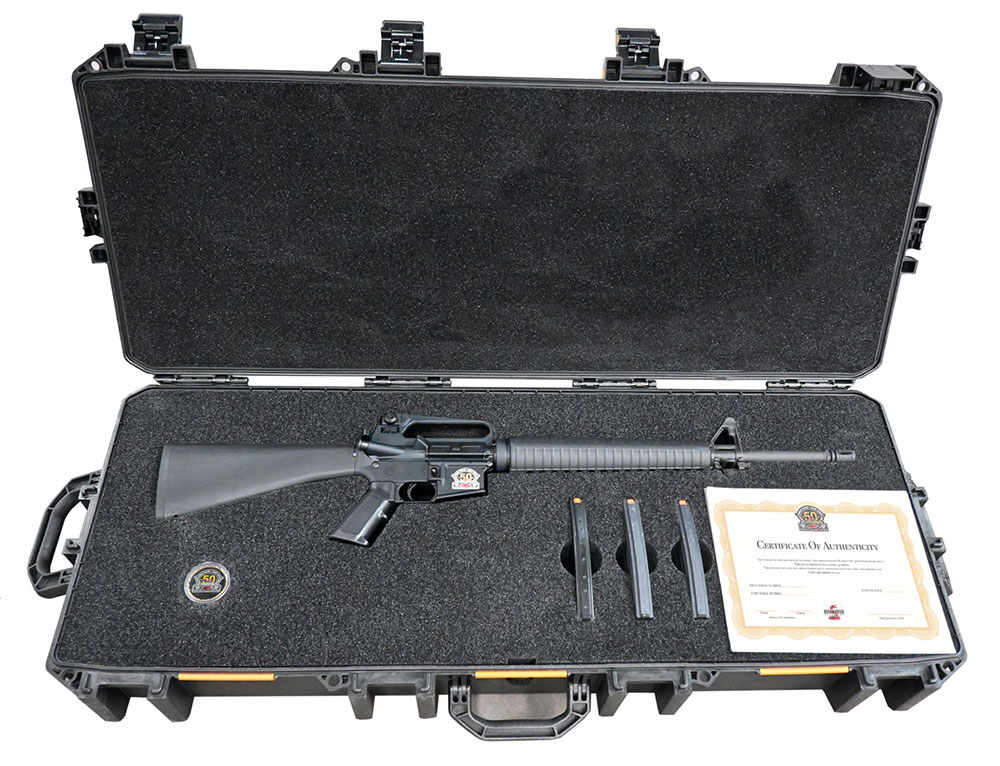 ---
This rifle is a reminder of a time when iron sights and carry handles were the standard. Bushmaster has reintroduced phosphate finished, chrome-lined barrels and bolt carriers to match the durability of the original models from Windham, Maine.
The XM15A2 is a meticulously designed firearm, chambered in 5.56 NATO/.223 REM. It features a 20" barrel made from phosphate chrome lined material. The barrel has a thread pitch of 1/2 x 28 and a twist rate of 1:7. The firearm weighs 7.4 LBS without a magazine and has an overall length of 39.5". It is marked with the model XM15-CA™ and features a rifle length gas system.
---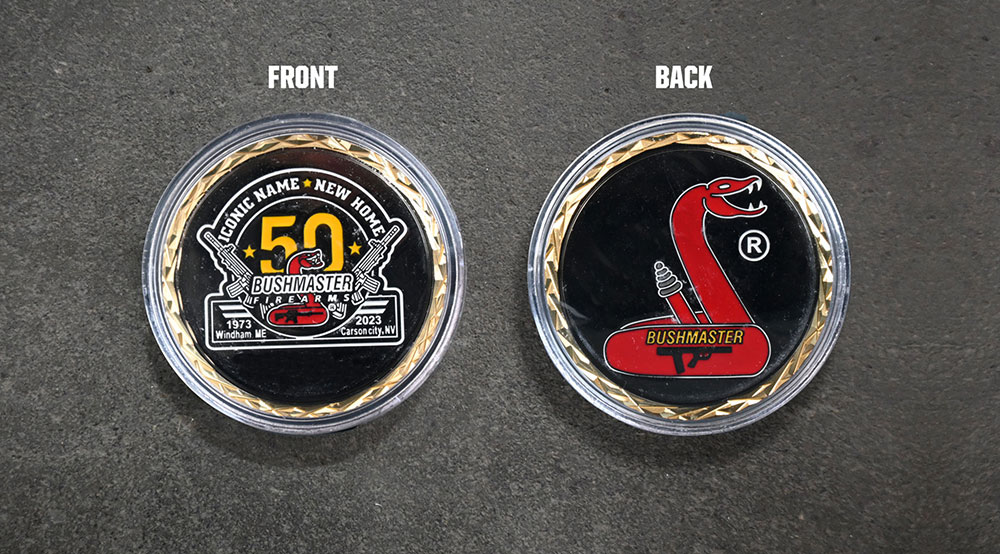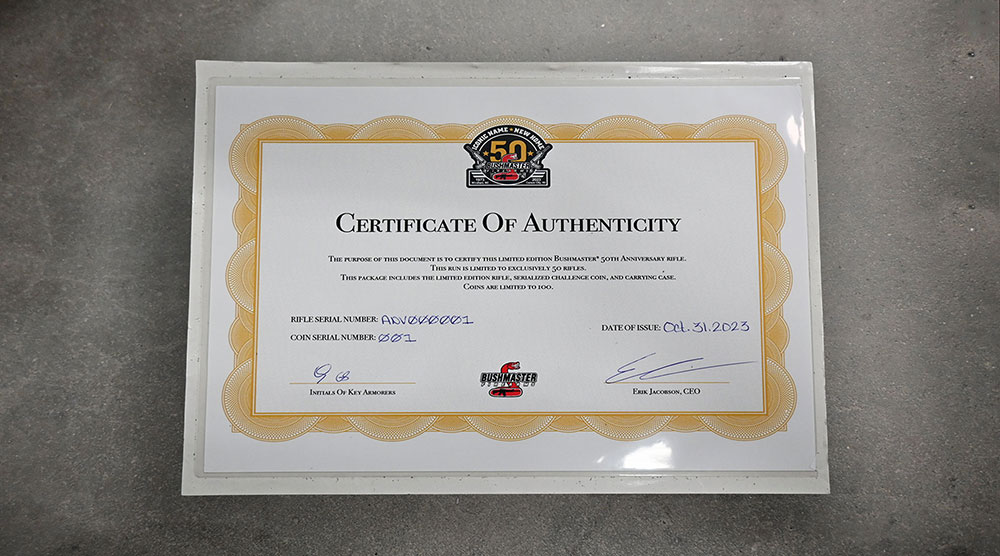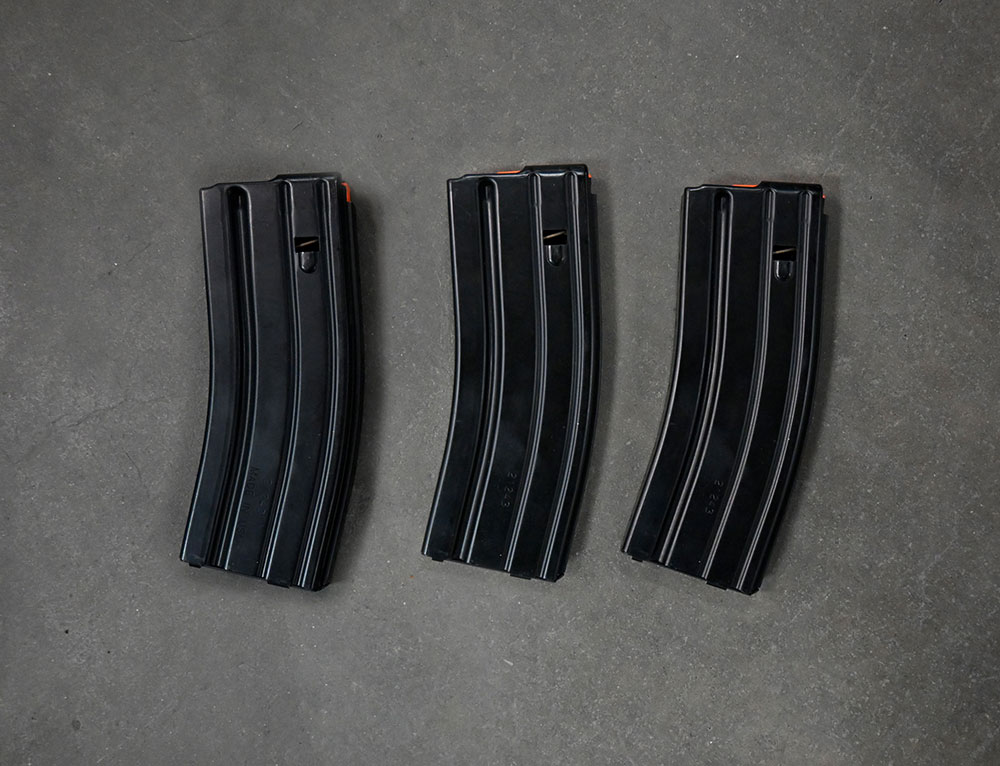 ---
The lower receiver of the XM15A2 is made from 7075 aluminum alloy and is adorned with a 50th anniversary gold logo. The upper receiver, also made from 7075 aluminum alloy, is of the A2 type. The bolt carrier group finish is chrome lined phosphate and the bolt is MPI & HPT tested.
The XM15A2 comes with an A2 heat shield handguard and an A2 fixed stock. The grip is an A2 pistol grip, and it has a mil-spec trigger guard and trigger. The safety selector is mil-spec, and the muzzle device is an A2 flash hider.
The firearm comes with a DFM aluminum magazine with a capacity of 10 rounds. The front sight is a NON F-Marked A2 FSB and the rear sight is an 8/3 fixed carry handle.
---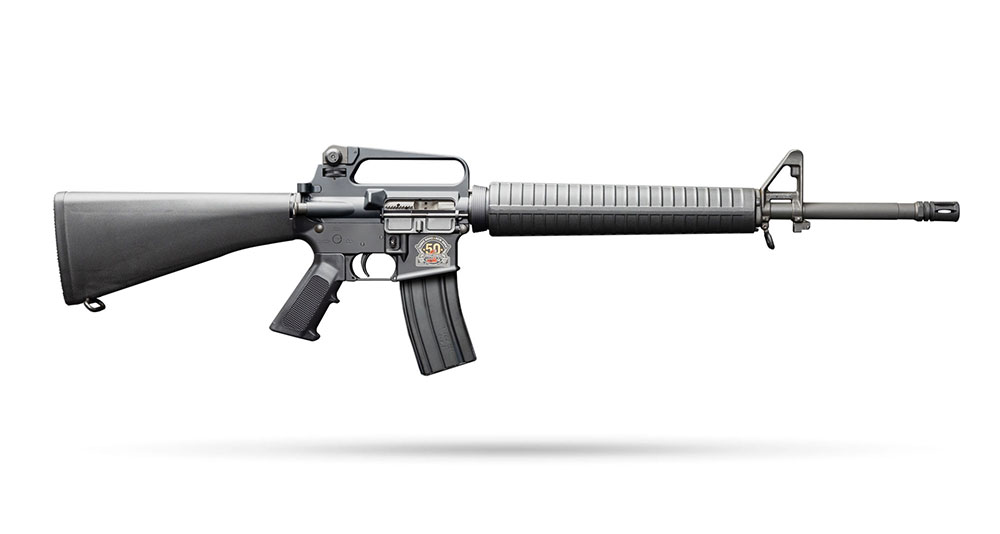 XM15A2 50th Anniversary 20" Fixed Carry Handle - Gold Edition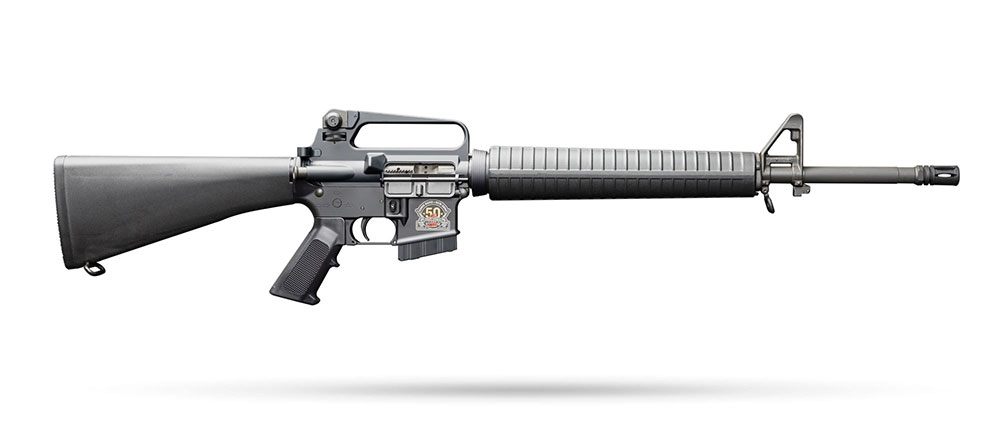 XM15A2 50th Anniversary 20" Fixed Carry Handle – CA Compliant
---
The XM15A2 is now available for purchase with CA-compliant edition. It is 100% built in America by proud Americans. This rifle is the perfect replacement for that gun you sold cheap or rebuilt with a flattop. It may have been your father's rifle growing up, or possibly your first AR. The legacy of Bushmaster began back, as the company says, when trucks didn't need a microchip and a password got you into the treehouse, not locked out of your bank account and the rifle is a testament to that legacy.