The Bundeswehr Finally Adopts The Heckler & Koch HK416A8 As The G95A1 & G95KA1
Logan
04 Jan 2023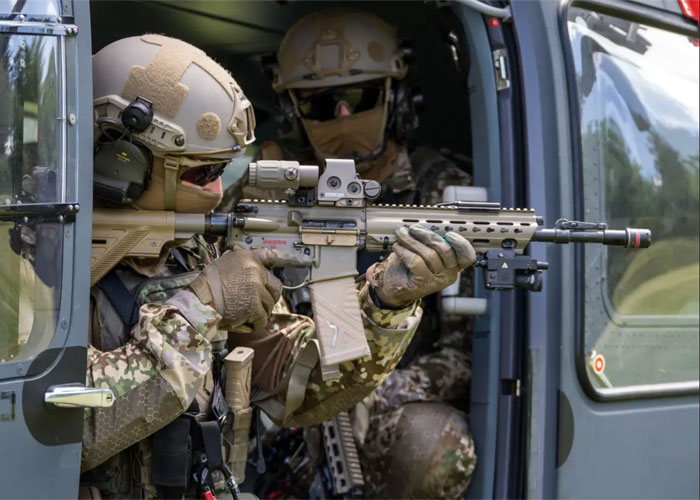 The saga of the replacement of the G36 rifle as the main service rifle of the German Bundeswehr may have already gone to a final conclusion, a conclusion that some quarters had expected should have happened in the first place. The Heckler & Koch HK416A8 gets the designation as the G95A1 and G95KA1 rifles as samples of the rifle have been handed over for verification.
Previously, Heckler & Koch lost the bidding for the G36 replacement to Haenel's MK556 but the contract was withdrawn in October 2020 due to a possible patent infringement by C.G. Haenel GmbH, the company behind the MK556.
---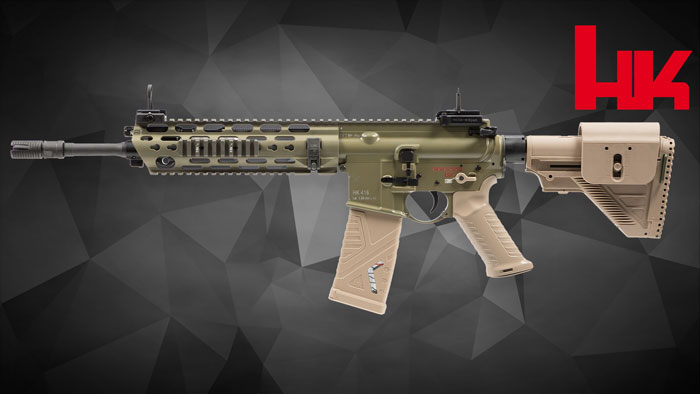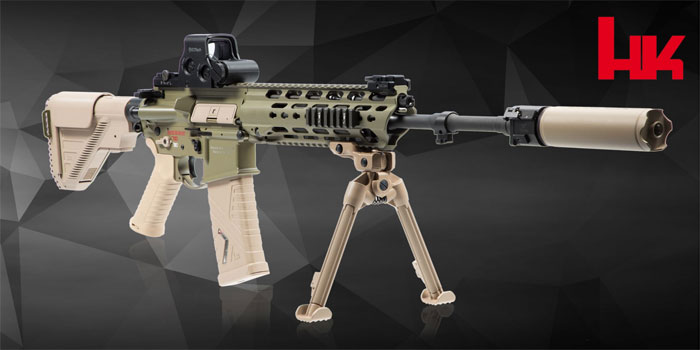 ---
Confirmation of the delivery of the samples was announced by Heckler & Koch in December 2022:
---
Heckler & Koch delivers new assault rifle to the Bundeswehr
12/15/2022

The Bundeswehr and the German Bundestag have once again expressed their confidence in the Oberndorf-based small arms specialist Heckler & Koch: in future, the soldiers of the German armed forces will be equipped with the modern HK416 A8 assault rifle.

With the approval of the Defense and Budget Committee, the first samples of the HK416A8 can be handed over to the German Armed Forces for integrated verification. The HK416A8 is the official successor to the G36 from Heckler & Koch, which has been in use in the Bundeswehr since 1996.

Heckler & Koch is very pleased about the important task of being able to continue to provide our servicewomen and men with a first-class and reliably field-tested product.
The Bundesministerium der Verteidigung or the German Defense Ministry further confirms that the company is set to receive a contract that there is an appropriation of funding for 118,718 new assault rifles for around 209 million euros.
---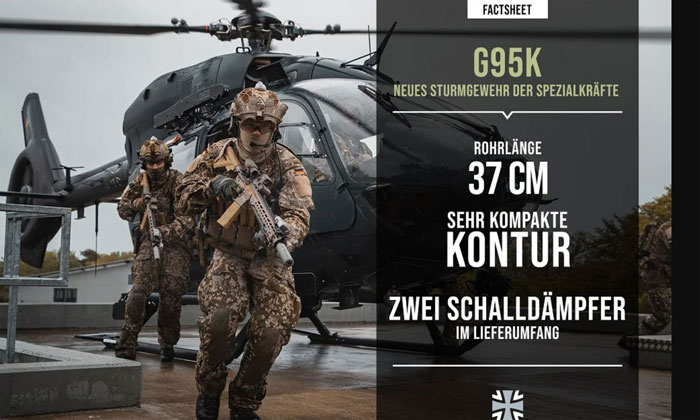 ---
The differentiation between the G95A1 and G95KA1 variants of the newly designated HK416A8 rifle is that the G95A1 has a 16.5" barrel while the G95KA1 variant which will come with a 14" barrel. They both use the Picatinny rails sytems which use the HKey attachment system, a proprietary system developed by Heckler & Koch. It has a bayonet lug, a different pistol grip design, and the retractable buttstock has its own adjustable cheek riser.
The optic for the new rifles have been determine earlier on as the Elcan Spectre DR, a 1 x 24 scope, will be the standard for all service rifles.
It is seen the German troops will start receiver their G95A1s and G95KA1s in 2024 at the earliest.
Top photo: Bundeswehr operator with the G95 (Bundeswehr photo)