B&T USA Announces A Limited Release Of The APC9K SD² For The Commercial Market
Gungho Cowboy
15 Aug 2023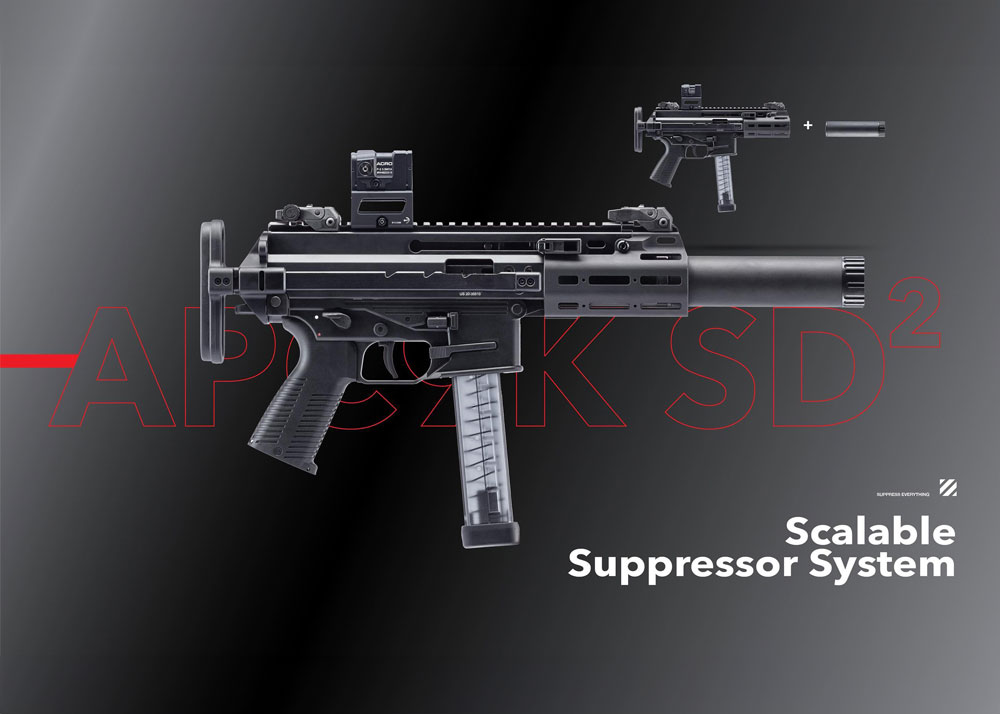 B&T USA is proud to present the APC9K SD² Pistol, a limited edition of the integrally suppressed submachine gun that was part of the U.S. Army Sub Compact Weapon (SCW) trials. This pistol is their proposed ultimate solution for low profile and covert operations, with a scalable suppressor system that can be adjusted to different levels of noise reduction and size.
---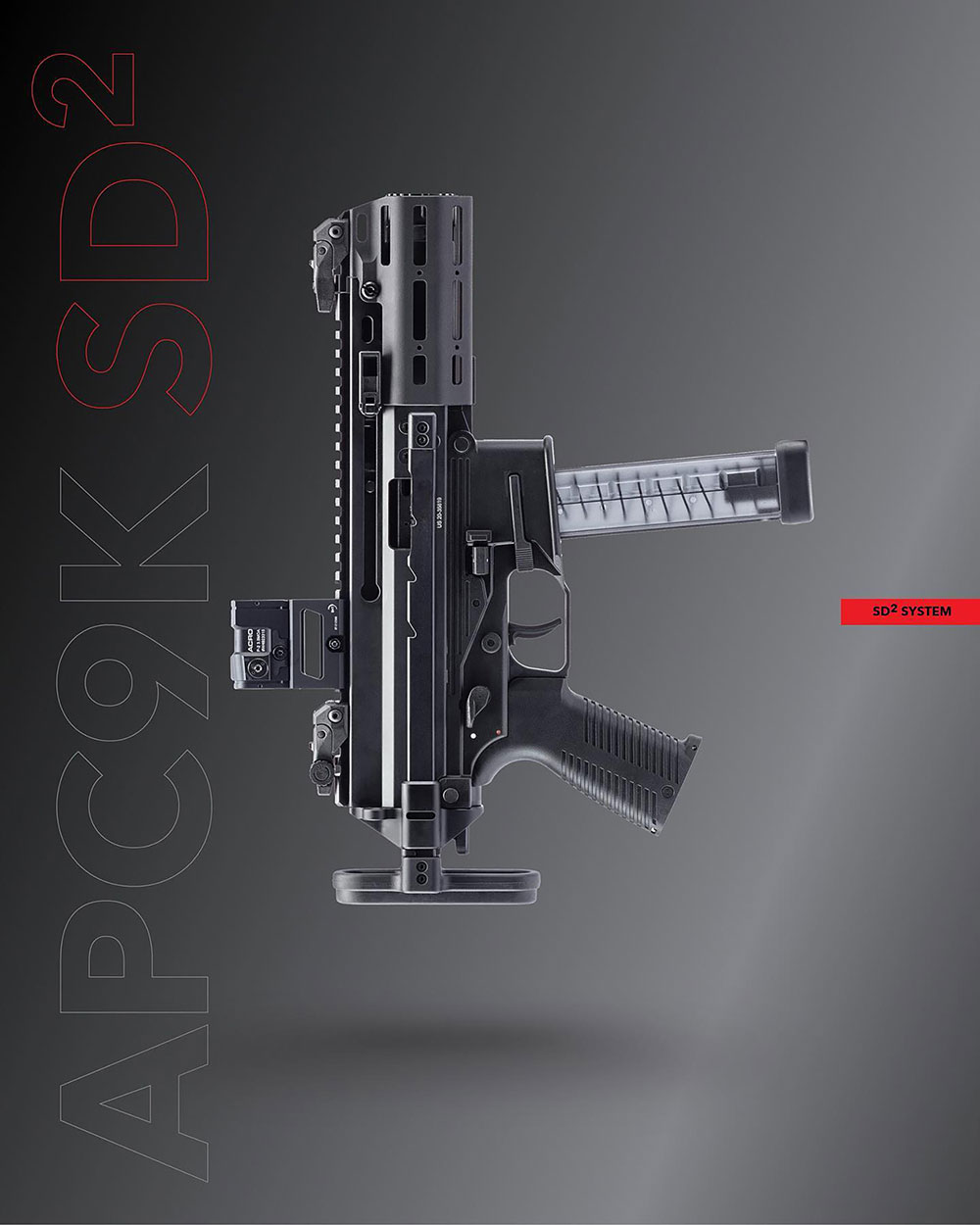 ---
The APC9K SD² Pistol is based on the APC9 PRO, which won the SCW contract from the U.S. Army. The APC9 PRO is a reliable and versatile platform that features a hydraulic buffer system, ambidextrous controls, M4 compatible grip, and M-Lok accessory slots. The APC9 PRO can also accept different types of magazines, such as B&T, Glock, and SIG P320, by swapping the lower receiver.
The APC9K SD² Pistol takes the APC9 PRO to the next level by adding an integral suppressor system that consists of two stages. The first stage is an over the barrel suppressor that fits inside a short SD handguard. The second stage is an additional suppressor that can be attached to the first one for extra noise reduction. The system is designed to be hearing safe with certain ammunition.
---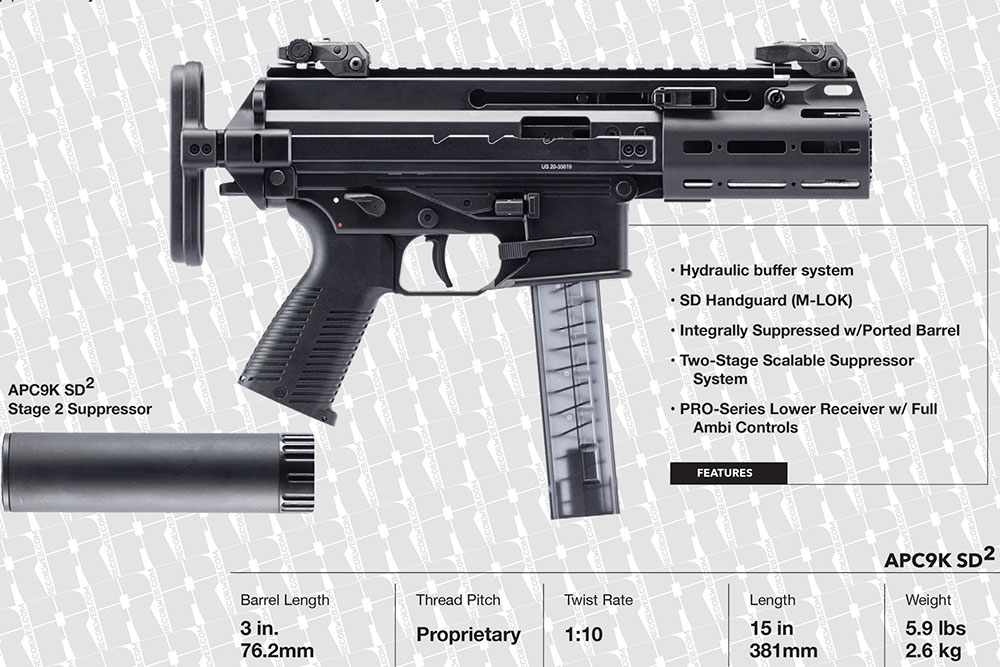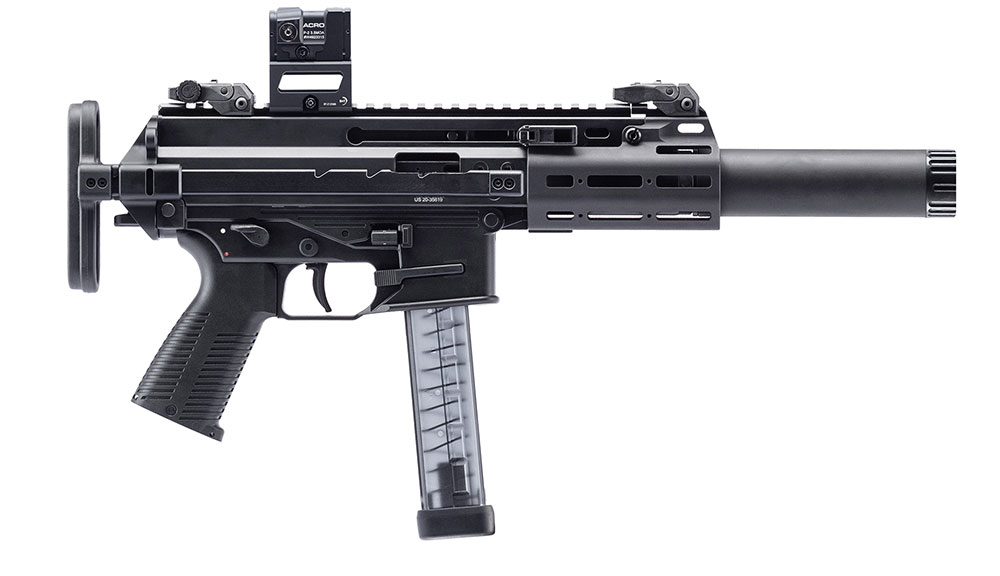 The APC9K SD² Pistol is the shortest integrally suppressed submachine gun on the market, measuring less than 15 inches in overall length with the first stage suppressor only. This makes it ideal for discreet carry and deployment in confined spaces. The pistol also comes with a Tele Stock Conversion Kit in a separate box, which allows the user to install a folding stock for more stability and accuracy.
The APC9K SD² Pistol is a demonstration of B&T USA's innovation and vision for the future of submachine guns. It was submitted to the U.S. Army as an advanced option for the SCW trials, but it was not what they required at the time. However, B&T USA believes that this pistol offers unparalleled performance and adaptability for various missions and scenarios.
---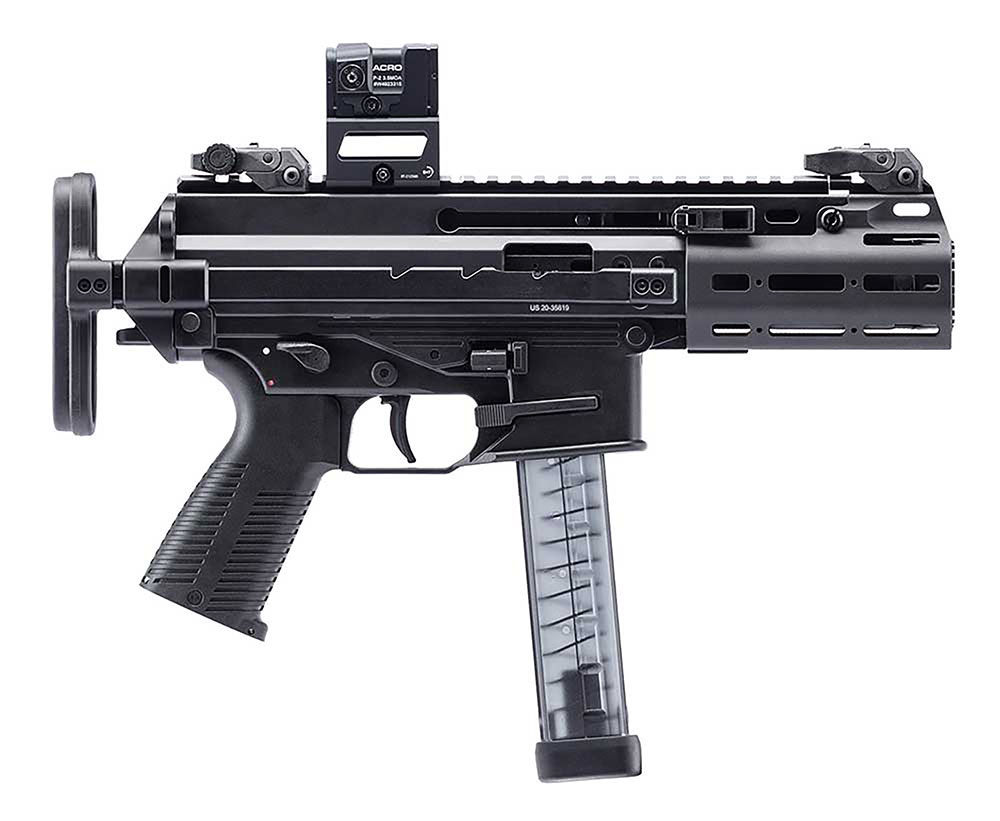 "As was the case with the SD²; the advanced platform was not what the Army required in 2019, but one we anticipate it may in the future" said Chris Mudgett, Vice President of Marketing, B&T USA. "At less than 15-inches in overall length, the APC9K SD² is the shortest integrally suppressed submachine gun currently available. It is optimized for low visibility carriage and discreet deployment; while delivering unsurpassed accuracy, controllability, and ergonomics. With its advanced scalable suppressor system, the SD² is a solution for your future mission."
---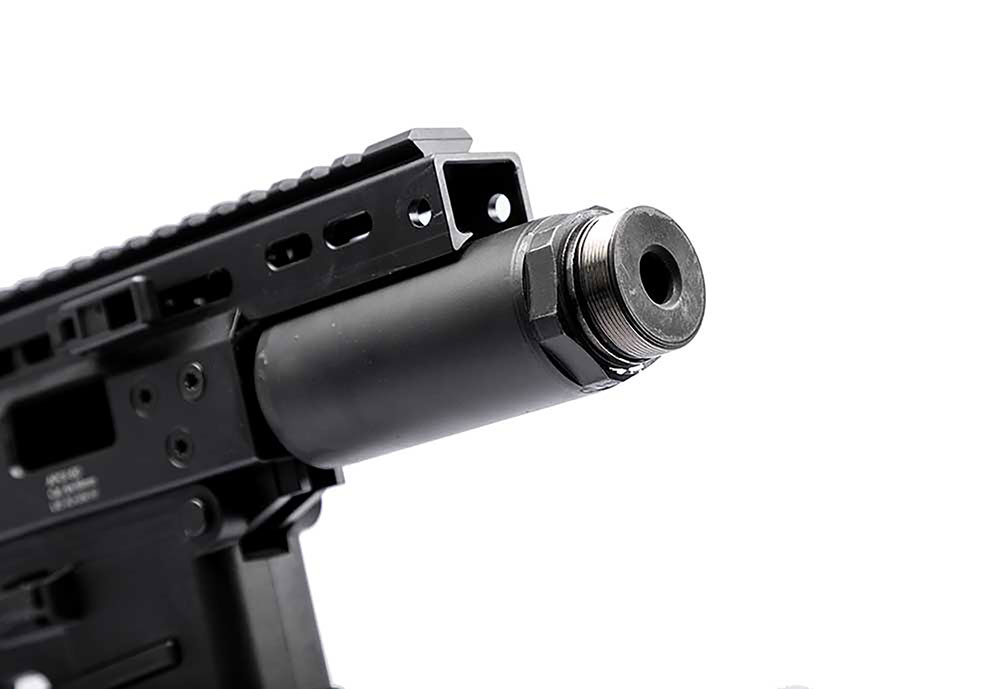 ---
The APC9K SD² Pistol is a rare opportunity to own a piece of history and technology that was once only available to the U.S. Army. B&T USA will only produce a limited number of these pistols due to high demand and limited resources.
There are airsoft versions of the APC9K under the ASG, Arrow Dynamics/Arms, and Archwick.