"Ari Jigoku" Manga Will Be Brought To The Stage In Cooperation With Tokyo Marui
OptimusPrime
04 May 2021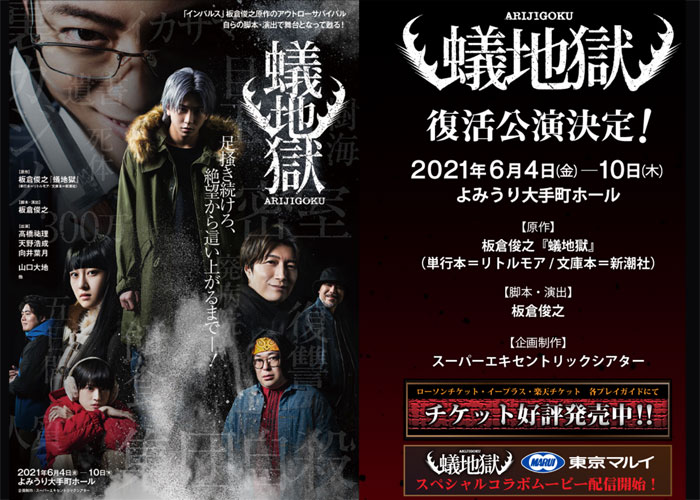 For the fans of the "Ari Jigoku" or "Antlion" manga who were disappointed when its stage adaptation was cancelled due to Covid-19 pandemic last year, good news for them as Tokyo Marui has collaborated with its creator Toshiyuki Itakura to revive the adaption. They have finally completed the plans and it will have its premiere in June at the Yomiuri Otemachi Hall in Tokyo.
"Ari Jigoku" was first released in 2015 and it's a four-issue volume with Issue 4 released in 2016. According to is synopsis, it is a thrilling and shocking outlaw survival story which will immerse the audience in a mystery and trap called "Ari Jigoku" with its mind-blowing psywar and a plot that is full of twists and turns.
For the stage play, Itakura made it a realization when he worked in collaboration with Tokyo Marui which he loves for its airsoft guns. Via the official Tokyo Marui YouTube channel, they released a two-part video as they promote the staging of the comic book series.
The first is "Special Talk" version in which the screenplay writer and director Toshiyuki Itakura together with Kojiro Nimura, Yuri Takahashi, Kashiwagi, Daichi Yamaguchi, and Mafuyu, Hazuki Mukai literally "deeply dig" about the  theatre adaptation of "Ari Jigoku" and explain the charm and highlights of the play:
The second version is the "Tokyo Marui Shooting Showdown" in which Yuri Takahashi, Daichi Yamaguchi, and Hazuki Mukai challenge Toshiyuki Itakura, who is worshiped as the "god" of the Sabage (Survival) world, in a shooting showdown using airsoft guns provided by Tokyo Marui in hand which has an unexpected ending:
Tickets for the show are now available to order online. For the ticket holders, four of them can be lucky owners of airsoft guns that will be raffled off. These airsoft guns are signed by cast members who used them in the show.
---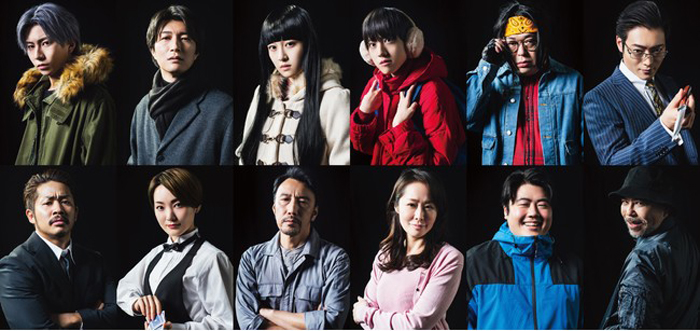 Ari Jigoku cast members
---
"Ari Jigoku" the stage play is brought to you in cooperation with Special cooperation Yoshimoto Kogyo Co., Ltd., Shinchosha, and Nihon Bungeisha Co., Ltd. with planning and production by Super Eccentric Theater. The playdates are 4 to 10 June 2021. All seats reserved are 8,800 yen whilst all seats reserved with brochure are at 10,500 yen.