Arcflash Labs To Release Full Auto Firing EMG-02 Gauss Rifle In December
Gungho Cowboy
06 Aug 2022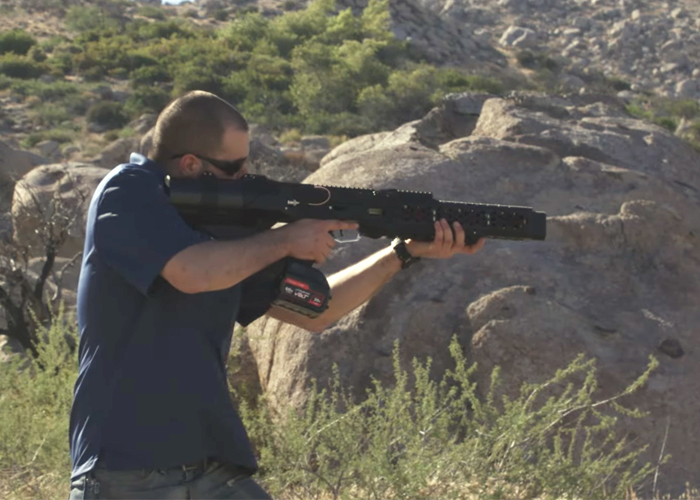 Only just last week we have featured the North Shore Sports Club Coil Accelerator, which is also known as a Gauss gun.  Another pioneer of this type of gun, Arcflash Labs, is not far behind as they are now taking pre-orders for their EMG-02 Gauss Rifle, a full auto Gauss Rifle to be made available commercially.
Arcflash Labs is the company that first offered a 3D-printed Gauss Rifle, the Arcflash Labs EMG-01A or the Electro-Magnetic Gun – 01 Alpha. It is an 8 stage, IGBT switched, low voltage capacitor augmented fully automatic coilgun. The  Arcflash Labs EMG-02 (Electro-Magnetic Gun – 02) is a 10 stage medium voltage capacitor augmented fully automatic coilgun. This features 8 computer optically controlled stages and 2 booster stages which will allow the coil accelerator to fire up to 13 rounds per second at velocities up to 75m/s.
---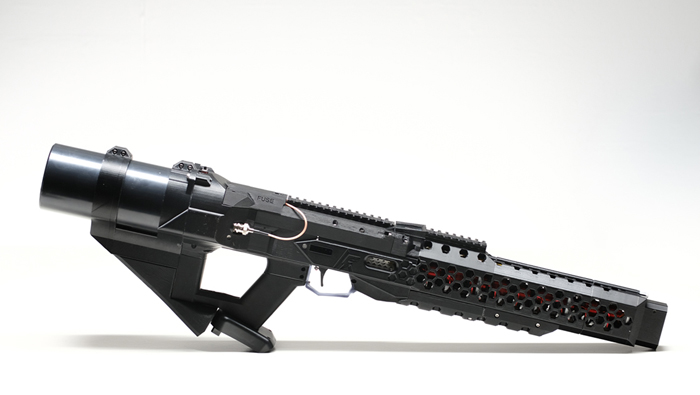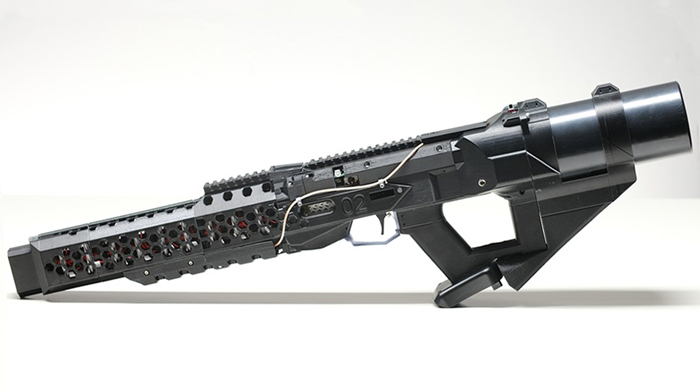 ---
As for projectiles, it fires dowel pins which are steel armatures between 6-8mm in diameter and between lengths of 19-22mm.  When purchased it comes with a single stacked 15 round (MG15A) magazine. It can also use the EMG-01B magazines (MG18 )and the larger MG15XL magazine that are also made by Arcflash Labs.
---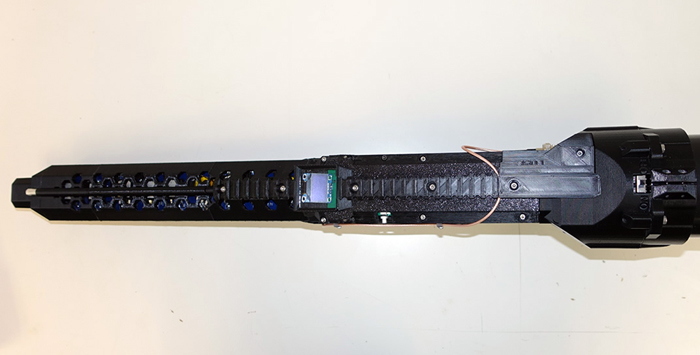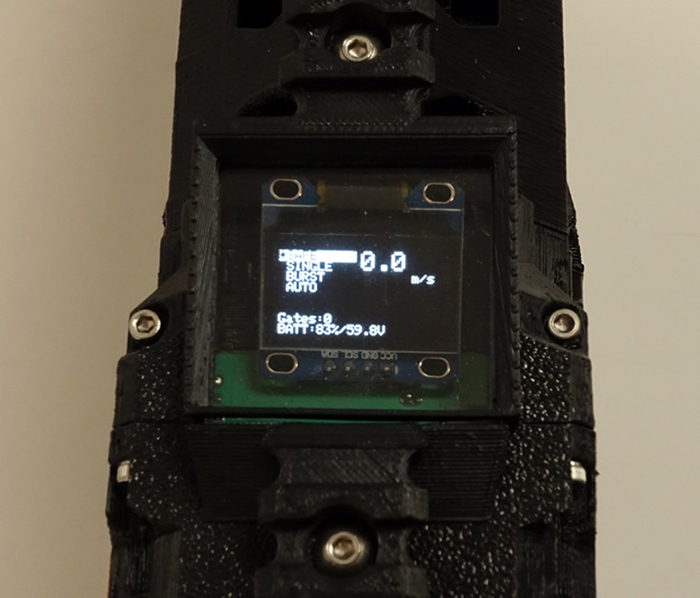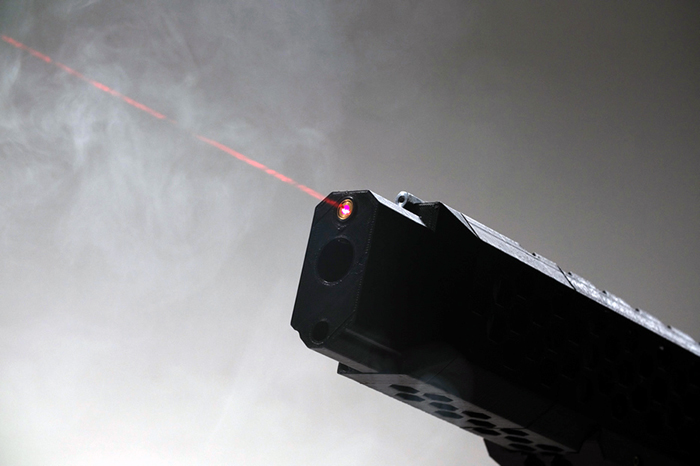 ---
For power source, the EMG-02 can accept any 60v flexvolt compatible battery which can also be found on Amazon.
The EMG-02 is now on pre-order with a projected December release for the first batch. Price is US$2,795.00 when it goes full retail but for those who place pre-orders, they get 10% off.
Press release below:
Arcflash Labs, LLC, announces another milestone in the development of their handheld electromagnetic accelerators – an improved model with a more practical design, higher rate of fire and refined features, the EMG-02. The device is capable of delivering 266 Joules per second of energy on target (15 ft-lbs at 800 rds/min), doubling the output power of their last product the GR-1 "ANVIL" (100 Joules per second). This higher rate of fire allows for the EMG-02 to fill more practical applications in today's market.

The EMG-02 delivers similar muzzle energy to an air rifle, but with a much higher rate of fire. A high end pneumatic air rifle might be able to fire 20-50 shots before needing to re-pressurize. The EMG-02 can fire full auto, 18 rounds per magazine, and each battery stores enough charge for 300+ shots. No compressor required. The batteries can even be charged using inexpensive solar panels.

The key advantage of a Gauss Rifle over a firearm or air rifle is its versatility and independence – you can fire any magnetic projectile that fits inside the barrel, even ammunition fashioned from ordinary steel bolts. Gauss Rifles eliminate the user's reliance on mass produced ammunition, expensive air compressors, or complex/ dangerous reloading equipment. They also have very low recoil, allowing for high accuracy at short range (20-60 feet).

"With this new product, we're hoping to shake up a market traditionally dominated by air rifles.," says David Wirth, Co-Founder of Arcflash Labs. "It's the best design we've come up with yet," says Jason Murray, Co-Founder of Arcflash Labs.

More details about the EMG-02 and its specifications are available on the website: https://arcflashlabs.com/product/emg-02/

The EMG-02 is currently available for pre-order with deliveries to customers expected in Q4 2022.