Another Micro-Compact Pistol Hits The Market: The S&W M&P Shield Plus 3.1" Optics Ready
Gungho Cowboy
08 Oct 2021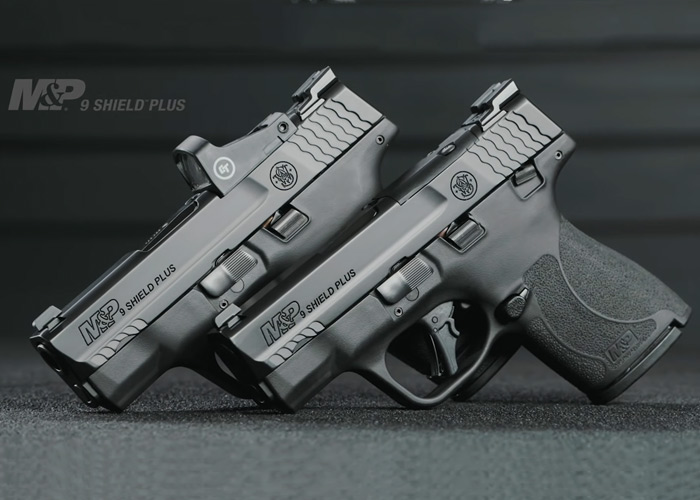 Perhaps we can call 2021 the year of micro-compact and sub-compact pistols in both the real steel and airsoft markets with manufacturers coming out with their tiny offerings for those who want concealed carry weapons. Smith & Wesson puts out another with the introduction of an Optics Ready M&P9 Shield Plus 3.1" pistol.
Apart from being optics ready right out of the box with the slide cut, it is also equipped with night sights for easier target acquisition in low light conditions. It offers an optimal 18-degree grip angle for natural point of aim.
---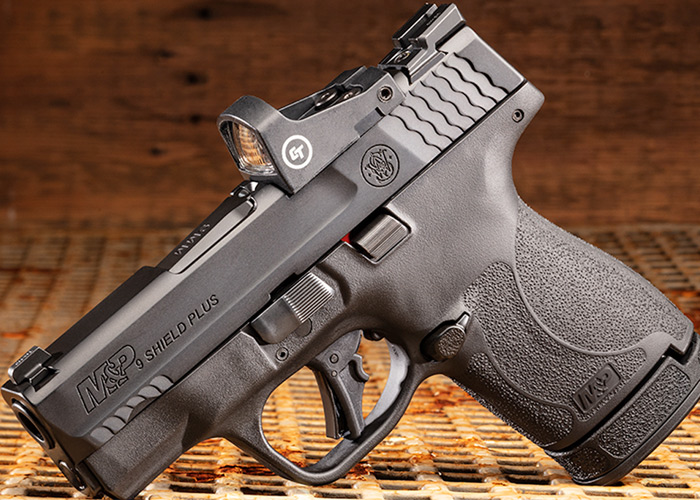 ---
According to the company, the flat face trigger for consistent trigger finger placement that allows for more accurate and repeatable shooting and with the enhanced grip texture allowing for easier management of recoil and keeping a firm grip.  It also is comfortable when concealed. Magazine options are the flush-fit 10 round magazine as well as a 13 round magazine.
---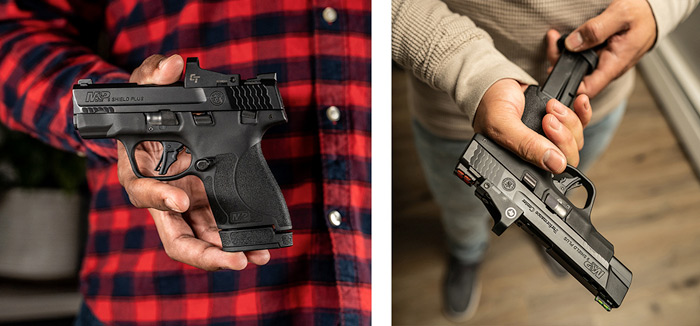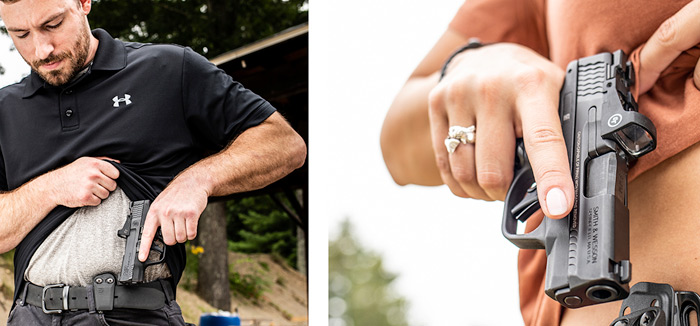 ---
With M&P's patented take-down lever and sear deactivation systems it can be disassembled without pulling the trigger and uses Armornite durable corrosion resistant finish.
More information below in the press release from Smith & Wesson below:
Smith & Wesson Launches Optics-Ready M&P 9 Shield Plus

U.S.A. Smith & Wesson Inc. announced today that it has expanded its line of M&P Shield® Plus pistols to include a new optics-ready variant, the M&P9 Shield Plus 3.1" OR.  Building on the popular M&P Shield Plus series, this new model features a 3.1" slide cut for optics, and front and rear night sights.

Vince Perreault, Senior Brand Manager, said, "The use of optics on concealed carry handguns has become increasingly popular as owners look for ways to enhance their accuracy and shooting experience.  Responding to consumer feedback, we're now proud to offer a highly sought-after combination – our M&P9 Shield Plus pistol complete with a 3.1" slide cut of optics as well as night sights.  These popular aftermarket modifications are now available in the M&P Shield Plus, straight from the factory."

The new M&P9 Shield Plus 3.1" OR features a variety of enhancements including a flat-face trigger, an optimized grip texture designed for concealed carry, and two magazines: an extended 13+1 round magazine and a flush fit 10+1 round magazine. It features the hallmark 18-degree grip angle of the M&P pistol series for a natural point of aim, helping to better manage recoil, and get back on target quickly.

The MSRP on the M&P9 Shield Plus 3.1" OR pistols is $595.00.

To learn more about the Smith & Wesson M&P9 Shield Plus pistol series, including spec sheets and images, please click here.