Amped Airsoft HPA Lines: Durable, High-Strength Solution for HPA Players
Eric T.
11 Mar 2023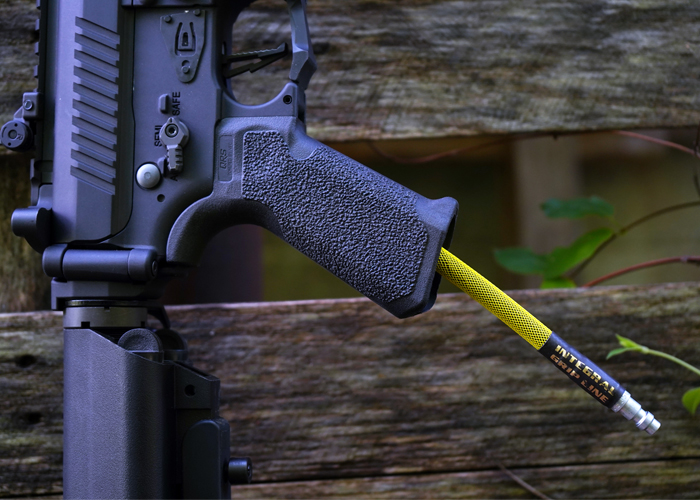 Amped Airsoft has been pioneering the HPA industry with its "Amped Line" since 2011. As avid players themselves, Amped Airsoft wanted a better solution to air delivery than repurposed paintball equipment. Thus, the Amped Line was born. Handmade and tested in-house by the Amped production department, these lines are designed to meet all the needs of HPA players with a lifetime warranty and support from the Amped Airsoft customer service team.
---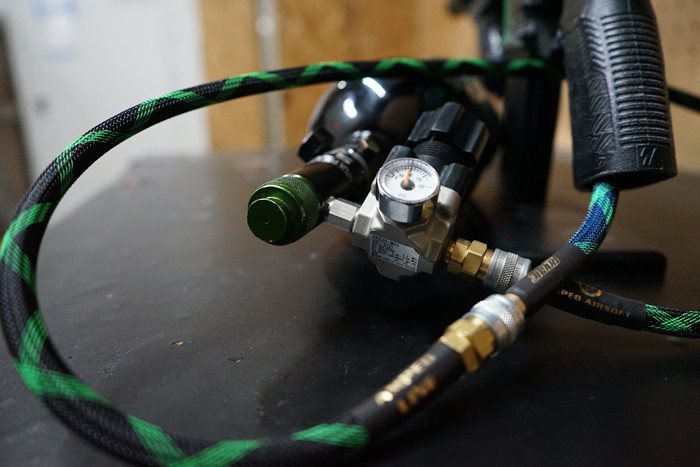 ---
Unlike most other lines in the market, Amped Lines use a durable wide bore line that allows more air passage than a traditional 6mm macro line and improves refresh rate. They even help drive air-hungry systems like Daytona Guns or GBB guns that have been HPA tapped. The bore line is protected with high-strength nylon sheathing to prevent general wear during games.
"I've seen videos of grown men doing pull-ups with these lines was already enough of a reason for me to buy this line!" Adam W., customer rating
(we don't recommend using them as workout equipment)
Amped Lines have been tested extensively in all weather conditions and Rated for up to 200 PSI. With Dual Quick Disconnect fittings, these lines allow use with most Airsoft regulators including Redline, PolarStar, Wolverine, and more!
---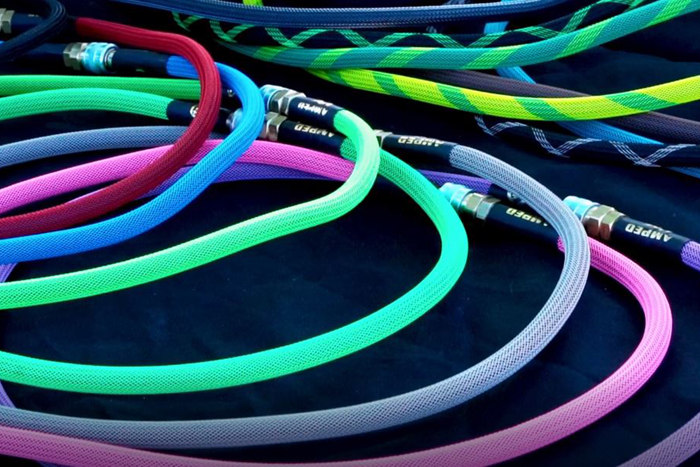 ---
Durability and Customization Options
Customize the perfect line with 4 different weave strengths, various color options, and personalization.
The Standard Weave features a single layer of basic nylon sheathed over a wide bore line. While this weave is the more economical option it still provides superior protection.
The Premium Weave consists of two layers of durable nylon sheathing layered on top of each other to create diverse color combinations.
For those who want even more protection, the Heavy Weave offers a single layer of heavier and reinforced nylon that provides a thicker layer of protection than the standard weave.
Finally, if you need maximum protection, Amped created the Industrial Weave. Made of a flexible metal material for maximum durability, but with limited colors.
---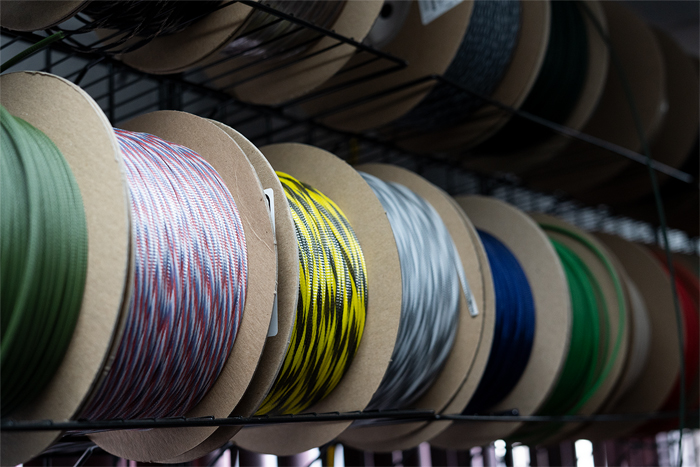 ---
Additionally, all lines can be customized with lettering to personalize your kit with your name or social media handle.
The lines come in different lengths based on personal preference and individual needs such as replica size, tank placement in your gear, and body type.
With all these features, it's easy to see why the Amped Lines are so popular! So if you want to upgrade your HPA set-up, look no further than the Amped Airsoft HPA Line!