Amazon Announces That It Is Pulling The Plug On Its First Shooter Game "Crucible"
OptimusPrime
13 Oct 2020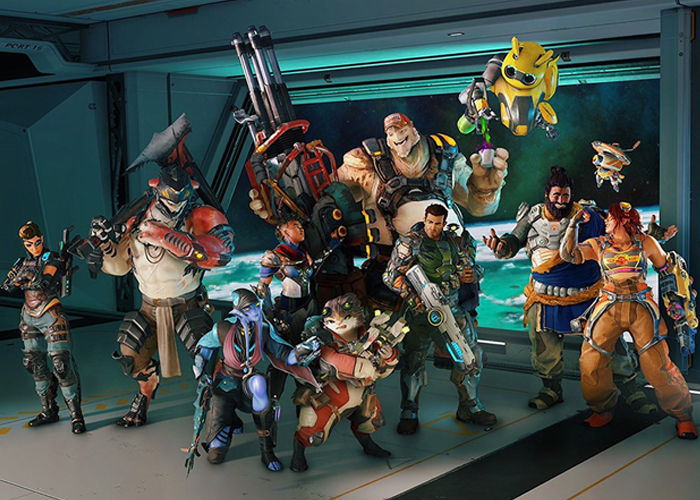 Well, that didn't last long. Early this year, Amazon released its first shooter game called "Crucible" after first announcing the game in 2016. "Crucible" is a third person, team-based shooter game set in jungle-like planet in the future. It is part-Battle Royale and part MOBA (Multiplayer online battle arena). Players have to to choose a "hunter" that suits their playing style before joining the game as each hunter has a unique ability.
When it was released in May, the developers immediately put it to "beta" status in July to polish the game and improve on the playing experience of players. In a blogpost, the developers announced that they are moving on the other projects.
In July we moved Crucible into closed beta. We made a list of features we felt would enhance the player experience, which we shared publicly on our roadmap, and with the exception of custom games (which we expect to ship in the coming days), we completed them all. With those features shipped, our next step was to evaluate the feedback we've heard from you, paired with the data we've collected, to determine our path forward.

That evaluation led us to a difficult decision: we'll be discontinuing development on Crucible. We very much appreciate the way that our fans have rallied around our efforts, and we've loved seeing your responses to the changes we've made over the last few months, but ultimately we didn't see a healthy, sustainable future ahead of Crucible. We'll be transitioning our team to focus on New World and other upcoming projects from Amazon Games.

We're offering a full refund for any purchases made. You can find more information on our support page. We will also be disabling credit purchases within Crucible.
By November 2020, Crucible will be no more. If you have been playing the game and made purchases, you'll need to check that you get the refund.
Online gaming has provided a rather great distraction to people around the world while the Covid-19 pandemic rages on. With many saying that we are now at the beginning of second and even worse wave, video games and other forms of distraction from worrying about what's happening play a role in keeping our sanity. For airsoft players, in case fields will shutdown due to lockdowns, Amazon's Crucible could have been one to see us through this second wave to satisfy their itchy trigger fingers, but it won't be.
The good thing though, there is still a lot shooter games out there and more are coming later this year. So play on!