Alchemy Custom Weaponry's Quantico HiCap Gets A Shorter Version In The HiCap Carry
Gungho Cowboy
28 Aug 2023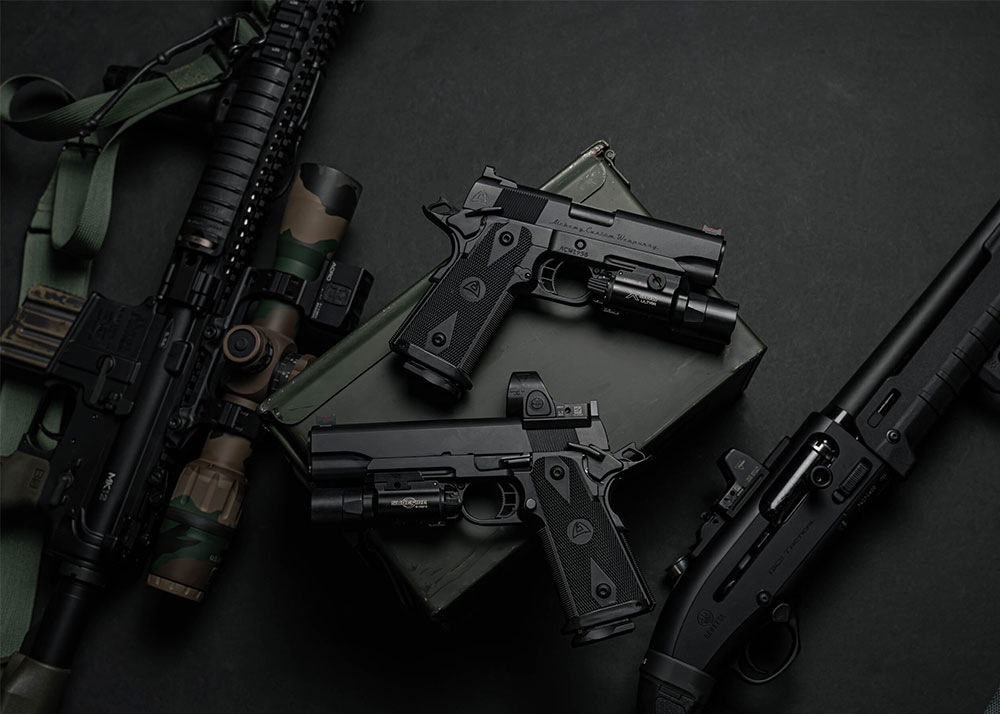 Alchemy Custom Weaponry released the Quantico in 2021, with the goal of creating a doublestack 1911 that was different from other doublestacks on the market. The company is known for building guns using old school methods, with hand fit and finished parts made by in the USA. The Quantico HiCap Carry is the slightly shorter version of the original Quantico, with a 4.25" barrel.
The Quantico HiCap Carry has all the same features and options as its big brother, including an accuracy guarantee of better than 1.5" at 25 yards, an Ambi Thumb Safety, Red Fiber Optic Front Sight, extended Slide Stop, and a removable oversized Mag Release Button. The Bead Blast Blue finish is unique in the 1911/HiCap market and retains as much of the John Browning style as possible.
---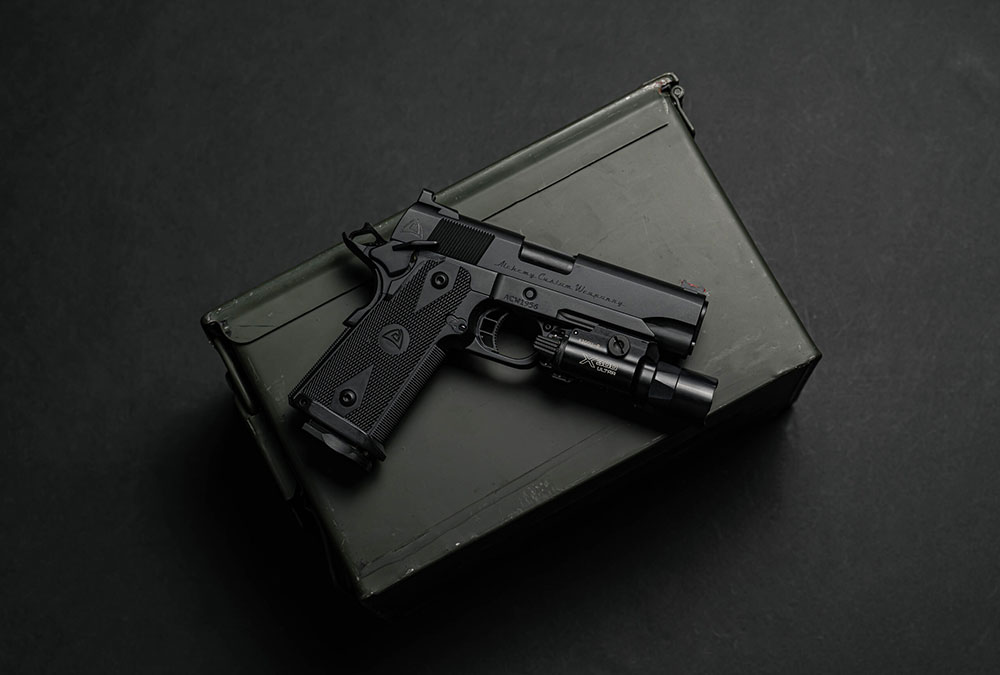 ---
The Quantico HiCap Carry is a Commander Size Double Stack 1911 with classic styling. It features an ACW Designed Rear Ledge Sight, Red Fiber Optic Front Sight, Hand Fit Frame and Slide, and a trigger pull of 3.5 to 4.0 lb. The edges are hand bevelled for comfort and style, and the match grade 4.25" barrel and bushing are hand fit.
---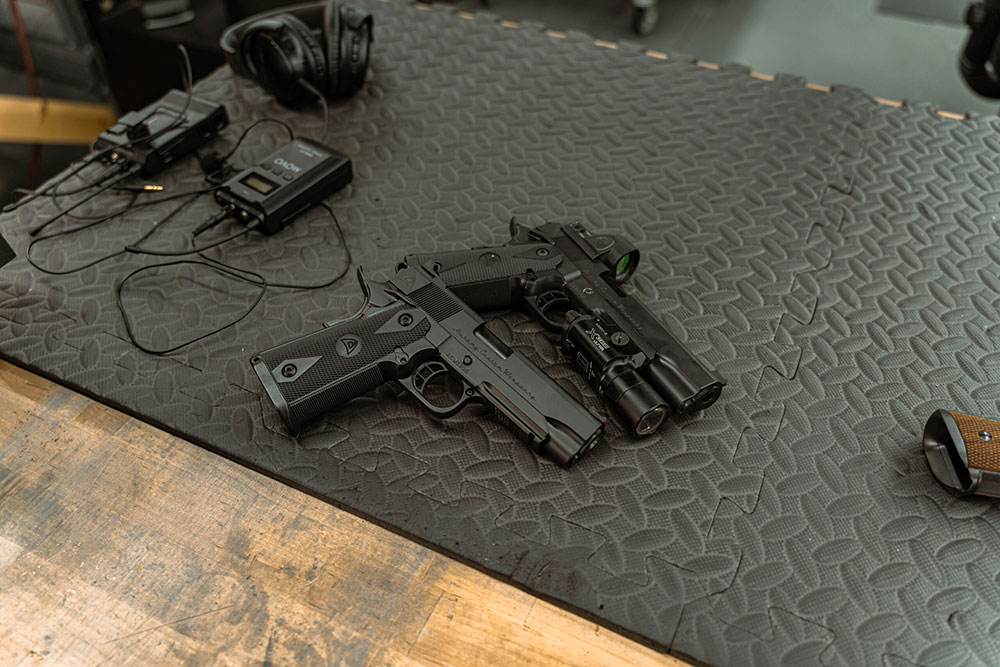 ---
The ignition components are hand polished and fit, and the finish is Bead Blast Blued (with DLC and Chrome options available). The accuracy guarantee is 1.5 inches at 25 yards, and the gun even comes with a built-in testosterone booster.
The Quantico HiCap Carry is available in 9mm calibre, with a polished stainless steel barrel (black is available but will scratch with use). The frame and slide are machined from forged 4140 carbon steel, and the extractor is tuned and polished. The pin set is made of hardened steel, and the slide stop is a forged steel ledge.
---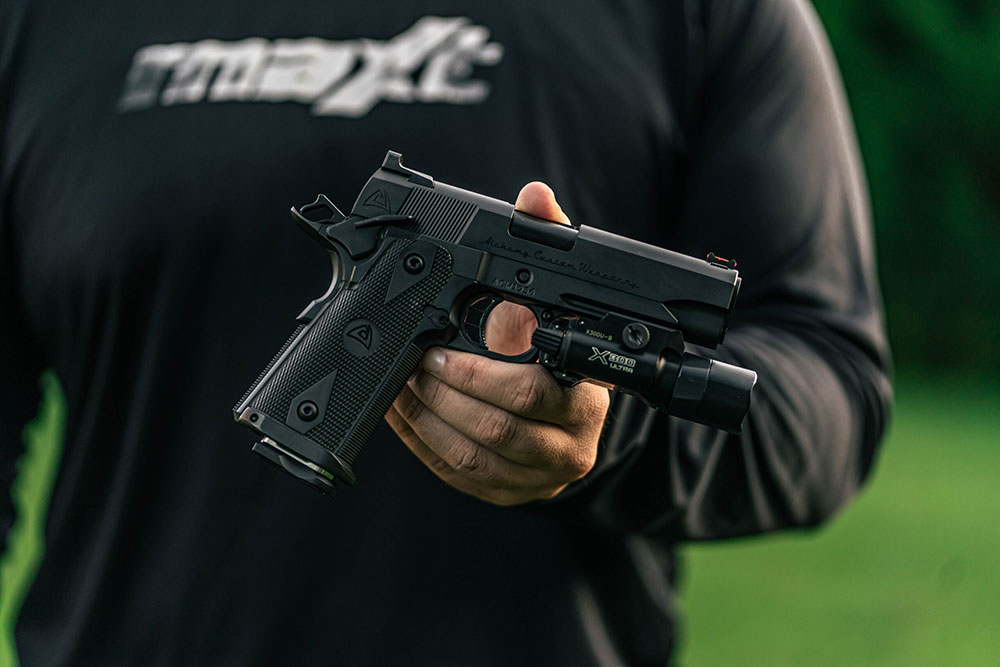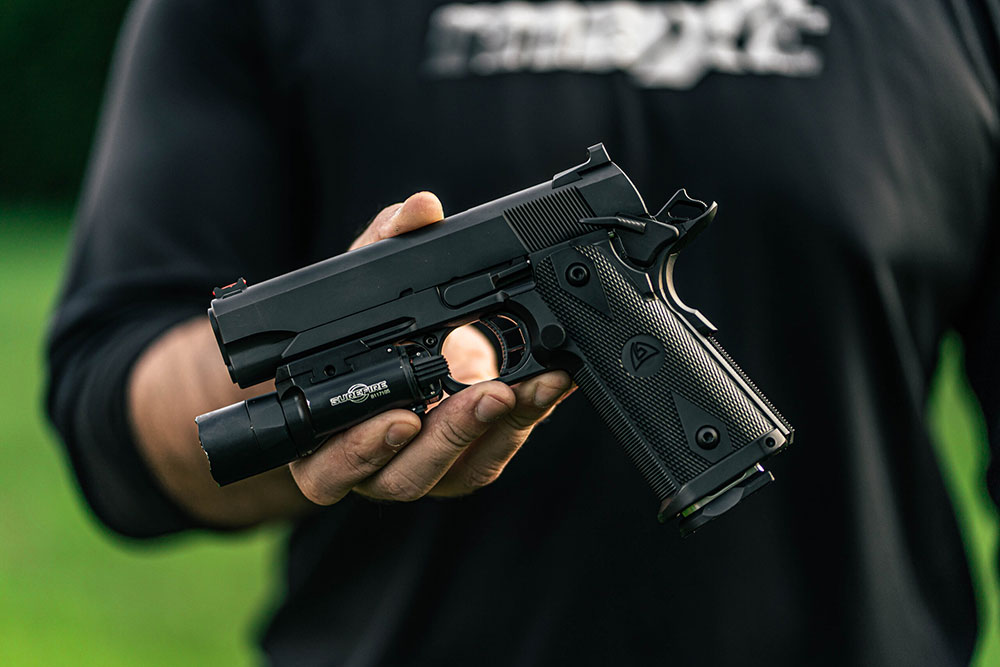 ---
Other features include a lowered ejection port, extended billet steel pinned ejector, polished feed ramp, throated barrel, ACW Fixed Rear Sight with Serrated Blade, Lo Profile Tac Hook and .140" Wide U-Notch, Ambi Thumb Safety, Serrated Fiber Optic Front Sight with Blended Dovetail Fit, traditional guide rod and cap, two 17 round magazines (capacity restricted states will receive one 10 round magazine), and an unloaded weight of 32oz. It costs US$3,895.00 for the basic one.
For 1911 fans in airsoft, this is something that they may want released in the market. With the 1911 Hi-Capa gas tech very much mature, any airsoft company may just want to pay a visit to Alchemy Custom Weaponry  to find out if they are open to licensing for an airsoft version.