Airsoft Game Sites In Scotland Will Re-Open Very Soon
OptimusPrime
30 May 2020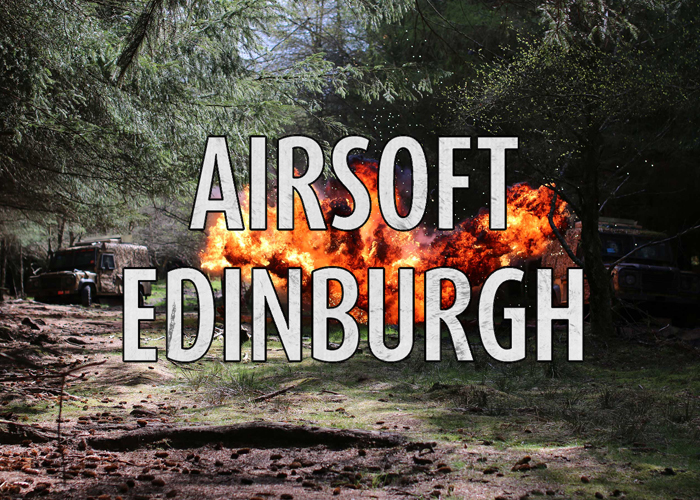 Just some finishing touches and Scotland-based airsoft players will be able to play at their game sites very soon. Land Warrior Airsoft, which runs Airsoft Edinburgh, game site, sent us information that they have been working closely (not literally, but via digital communications and other means to conduct consultations without violating lockdown rules) with the Scottish government for a couple of weeks now and that they have been given the go signal for woodland game sites as long as they follow current guidelines.
Depending on the configuration of the game site, the site owners and players will have to understand that until the lockdown is fully lifted, they will be asked to:
Keep game numbers low to manage the car parking areas;
Cars are not to be shared;
Players must be from the local area only; and
Social distancing must be maintained at all time
With these guidelines in place, it is up to the site owners to come up with new restrictions that will follow the guidelines. As for Airsoft Edinburgh, they will be implementing the following house rules:
After a busy few weeks in talks with the Scottish Government, Trading Standards and Environmental Health we can confirm, 100%, that outdoor woodland Airsoft is able to reopen provided they run with restrictions to meet the current Phase 1 Guidelines.

When our site reopens the following restrictions will be in place:

Limited to 40 players, pre book online only (cut off 5pm Friday before game day). No rental equipment is available.
Players will be vetted to ensure they are from the local area and not travelling an unnecessary distance.
Cars cannot be shared with other households, players breaking this rule will be sent home immediately.
Safe Zone will be closed, players must use their cars.
There is no onsite shop, orders can be made online (cut off 5pm Friday before the game day) for collection in the morning.
A mask cover must be worn in the car park area (not mesh).
Players cannot breach social distancing during the games, to share bunkers/barricades. Anyone caught sharing will be be on a three strike rule and then removed from play.
Scottish airsoft players will need to contact their nearest airsoft game sites for their own house rules as they may be different from Airsoft Edinburgh.
Players are advised to follow such rules or restrictions which are put into place for the safety of everyone given that the Covid-19 pandemic is not over yet. Airsoft players in England, Wales and Northern Ireland cannot cross the Scottish border just to play airsoft and each country in the Union has its own lockdown rules that locals should follow.